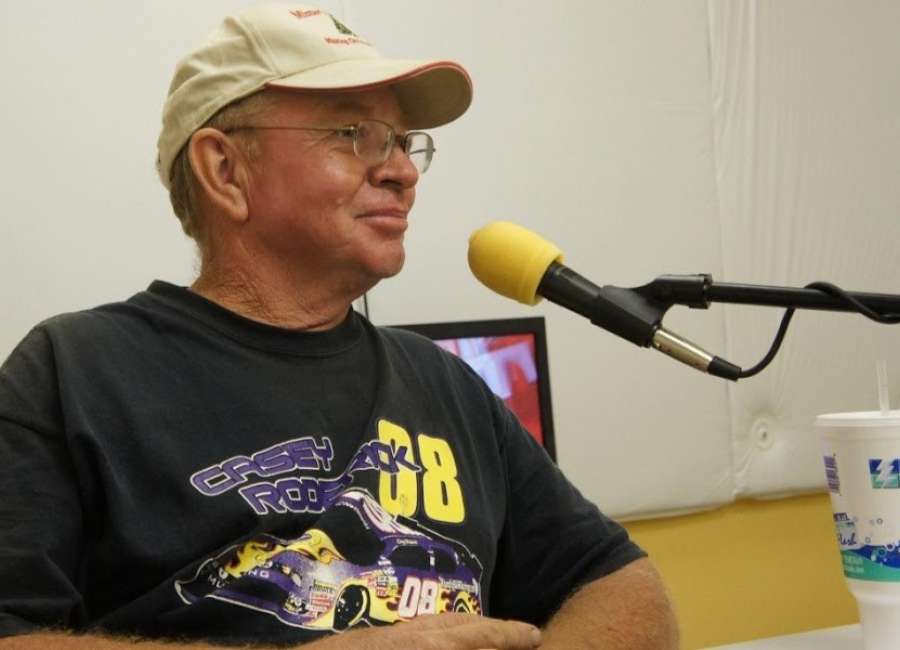 As anyone who knows me can attest, I'm not much for change. I like the same style of clothes I wore years ago. If my wife hadn't hidden them, I'd still be wearing my Members Only jackets.

I prefer the music of my youth, and for the most part the same goes for the racing I like.
But I'll admit that at times, change is the best thing for the sport.
Last week, driver after driver spoke out against the plans for the reconfiguration of Atlanta Motor Speedway, which is in the process of changing the banking in the turns from 24 degrees to 28 and narrowing the straightaways to 40 feet.
Ironically, those same drivers are the ones who for the past several years have successfully lobbied track officials not to repave the track. If that work had been done when track officials first decided the 1997 pavement needed a new coat, those complainers would be racing on the same old layout next year.
Other NASCAR track operators, in an effort to address lagging interest in their product, have made some dramatic moves. They put dirt on Bristol Motor Speedway, which once had waiting lists for tickets to both of its Cup races but saw attendance decline precipitously in recent seasons. (On the other hand, some might say those empty seats are due in large part to earlier modifications to the track.)
And the NASCAR leaders have developed a love of road courses. Where there once were just two per year on the Cup schedule there are now seven. At season's end, the circuit is trading out its traditional "stock car" for a NextGen vehicle that looks more like the cars on the sports car circuit, where the audience is far smaller than that for a traditional NASCAR race.
Change is happening in other forms of racing, too.
The newly formed SRX (Superstar Racing Experience), formed by Tony Stewart, Ray Evernham, George Pyne and Sandy Montag) has run five of its scheduled races this summer to great reviews, TV viewership over one million per race and packed houses at the short tracks where the races were run.
The series features a mix of retired or nearly retired NASCAR and Indy Car drivers along with some up-and-coming youngsters in an odd-looking stock car. It's been able to showcase venerable short tracks and the relatively lesser-known drivers who race on them, making the series a plus for the short-track industry.
Even my home track, Senoia Raceway, has undergone significant change.
The previous promoters covered the track in a gumbo-like clay from the kaolin mines in middle Georgia.
Although I grew up watching races on red clay, I'll admit the new surface puts on a much better show. It's similar to tracks I've visited in the Midwest, where the racing surfaces are a black, mucky clay.
This year, when Sonny Pollard took over management of the track founded by his parents, one of his biggest challenges was learning how to manage the track surface, a job Doug Stevens did in the previous management team.
Pollard, who has delivered good racing surfaces each week despite his lack of experience
with the unique clay, said that even after a few months, he's still in a learning phase.
"It's a lot more work than red clay," he said, adding that he spends an average of 40 hours per week just on track prep. "That clay is hard to read. It can be three or four different ways. I still haven't totally figured it out."
But he said the effort is worth it.
"It's more race-y than red clay," he said. "With red clay you'll get one or maybe two grooves, but with this stuff you can get three or four, and there's way less dust."
Less dust reminds me of something veteran racer Glenn Morris pointed out to me. It used to be that you could ride around town on Sunday morning and tell who went to the races and who didn't by the dust on cars on the streets. Not so much anymore.
Change, it seems, is inevitable. I wish the NASCAR folks good luck with their gambles. I appreciate what my buddy Tony Stewart and his cohorts are doing with the SRX, and I'm proud of the Pollards and their team for the work they're doing with Senoia.
Now if somebody would help me find my Members Only jackets I'd be a happy fellow.
See y'all at the races.
Rick Minter is a second-generation writer who has been writing about racing for more than 40 years.