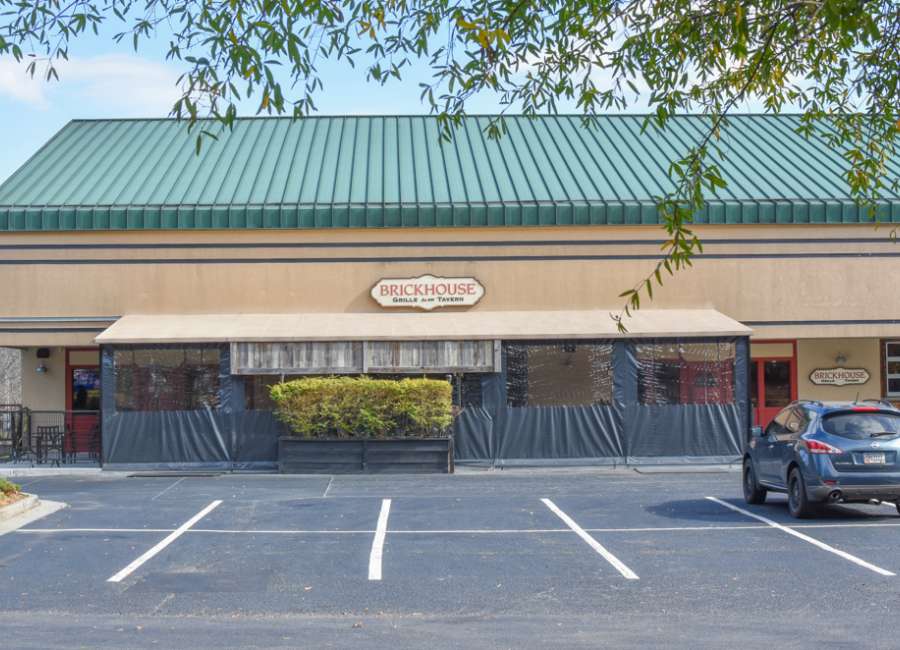 Three Brickhouse Grille & Tavern personnel face felony fraud charges after investigators discovered an astonishing number of bounced checks and payroll discrepancies.

Matt Christopher Larsen, 47, is charged with conspiracy to commit a felony and four counts of party to a crime of fraud after his arrest July 15.
Michelle Larsen and Taylor Marie Blackstone were initially arrested in May 2020 on fraud charges. All three were indicted this month by the Coweta County Grand Jury on felony charges of fraud.
The investigation began in 2019 when a former Brickhouse employee came to police to complain about discrepancies between the W-2 she was provided by the business and what the government said was taken out of her paycheck, according to Lt. James Beneke with the Newnan Police Department.
During the interview, the employee expressed concern about ongoing business practices at the bar.
"The victim essentially stated that if you didn't cash a handwritten check immediately, it would bounce," Beneke said.
Over the course of the investigation, Beneke met with several other unhappy employees who confirmed the issues surrounding payroll and paychecks.
Investigators said bank account records from the restaurant revealed a high number of bounced checks – including 90 in one month – from five different accounts. One account was eventually closed by the bank because of the high number of bounced checks, Beneke said.
Business records confirmed that while Larsen was writing the checks, he was not listed as an owner. His wife, Michelle Larsen, is listed as the owner of the Brickhouse and was subsequently the one signing the checks, along with Blackstone, the tavern's manager.
Felony fraud charges constitute any check over $1,500 or more than 10 checks that equal $1,500.
The restaurant was previously disciplined by the city of Newnan for multiple violations of the city's alcohol ordinance, which resulted in a temporary suspension of Brickhouse's liquor license.
Four Brickhouse staff members were charged with serving alcohol to underage customers during a live music event on Sept. 26, 2020. Additional citations were issued on the same date for a noise violation and for allowing a customer to leave the premises with alcohol.
Newnan City Council members voted to suspend Brickhouse's alcohol license for the first week of December 2020. The tavern also will be on probation for the duration of 2021, with mandatory monthly reporting to the Newnan Police Department.