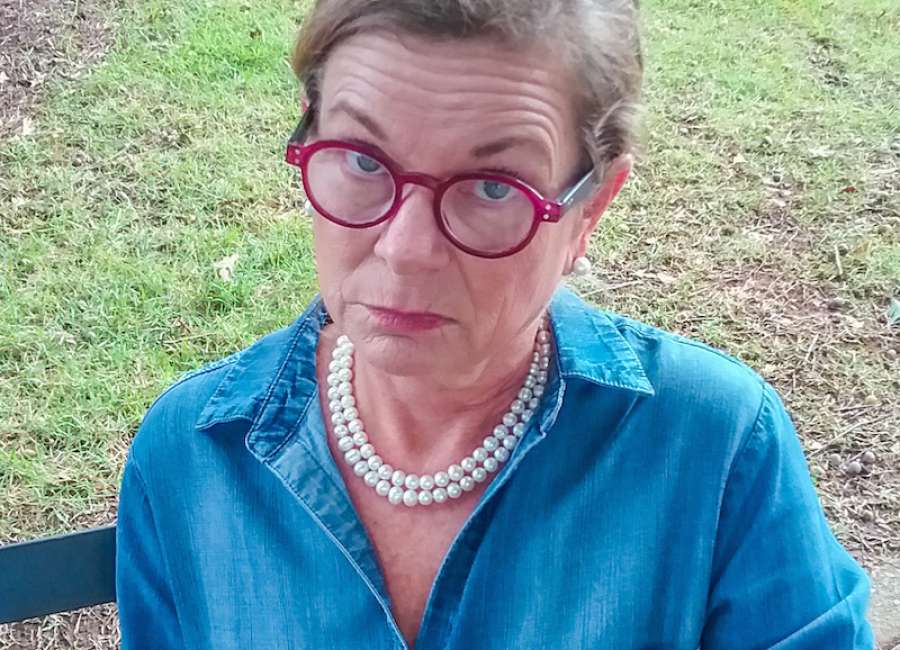 Dear Miss Pearl,

My husband and I, along with our three children and two dogs, have been living in my in-laws' basement while our house is being repaired from tornado damage. We still have another month before we can move back in our house, and I am about to lose my mind. Everyone is on my last nerve!
I can certainly understand, and I would think that the basement seems to be getting smaller with each passing day. What you need is a good dose of PERSPECTIVE. You should consider yourself blessed that you have a place to stay (most likely free of charge) when so many others truly are displaced and having to pay rent along with a mortgage. And you get to have your dogs with you!! I say this with love: Go put on your "big girl" panties and be grateful that you have light at the end of this tunnel. I also highly recommend some Oreos and a glass of wine while you read your Bible.
Dear Miss Pearl,
I saw your latest video on post pandemic suggestions. While I found most of it humorous, I think you should be ashamed of yourself for promoting driveway drinking. What would your Mama say?
My Mama would want to be included! You obviously don't understand the tremendous benefits of this activity, and you are assuming that alcohol is a requirement. Please allow me to explain the "rules." Someone puts the word out and designates a time and place to gather. Those participating bring their own chair and cooler. Alcohol is neither encouraged or discouraged; we are all adults and can make that decision for ourselves. I can assure you that water and Diet Cokes show up as much as beer and wine. AND if, by chance, someone is over-served, there are plenty of people capable of driving them home. We discuss books, family, current events, politics, world peace and football (just to name a few). And, yes, there is plenty of trash talk as well as prayer requests. Driveway drinking is a judge-free zone … you will need to have an "adjustment" if you want to be included.
And Another Thing:
I seem to find something entirely too often to add to my list of things that are becoming extinct: slips, congealed salads, common sense, the Cokesbury Hymnal, manners, common courtesies, etc. Perhaps it would be beneficial to focus more on things that SHOULD become extinct. Things like hate, arrogance, tube tops, poverty, mosquitoes, selfishness, prejudices, kudzu, butt sweat, intolerance, greed, litter, The National Enquirer, condescending remarks, judging others when we know nothing about them, tofu, etc. Just something for us to think about!

"Miss Pearl," aka Colleen Sprayberry, is one of Newnan's leading authorities on modern etiquette. She gladly lends her advice to everyone whether they want it or not, because, "After all, it's all about the children and setting a good example for them." Her videos are available on her Facebook page and YouTube channel. She can be reached at misspearl678@gmail.com .