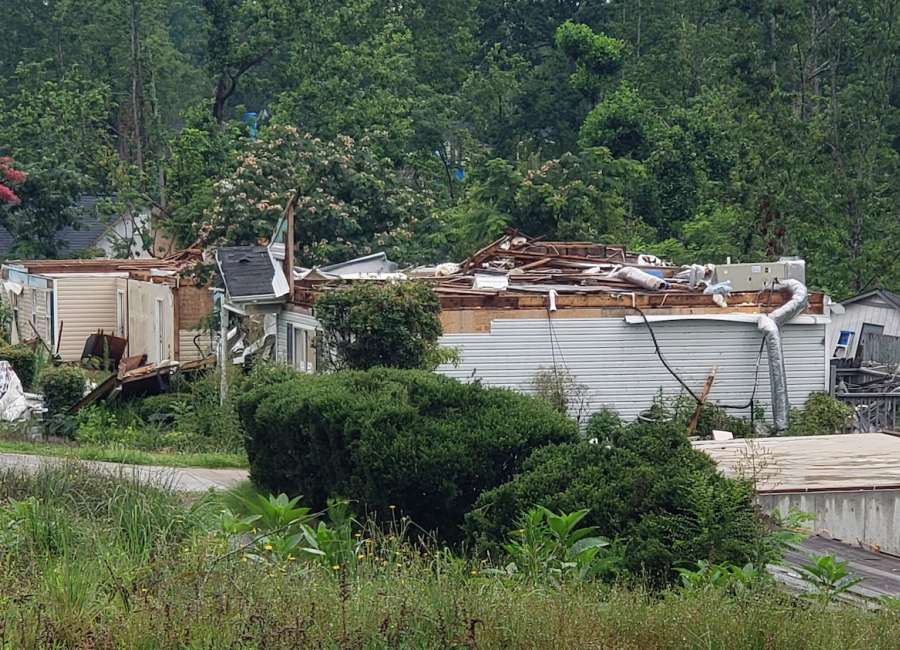 According to FEMA, the impact to homes and individuals from the March 26 tornado was not significant enough to warrant Individual Assistance from the federal government.
In a letter to Gov. Brian Kemp, Deanne Criswell, the administrator of FEMA, wrote that after a "thorough review of all the information contained in your individual request and appeal, we reaffirm our original findings that the impact to the individuals and households from this event was not of the severity and magnitude to warrant the designation of the Individual Assistance program."
"Therefore, your appeal for Individual Assistance is denied," Criswell wrote to Kemp.
Newnan Mayor Keith Brady was angry with the news, and even said his thoughts on the matter were unprintable.
"I'm not sure (the) basis for denial," Brady said. "There's so much pain and suffering still going on."
Brady said it was "unfathomable" that the federal government "can't look at a situation like what we've got here and think we need help."
Brady said that 57 percent of all homes given a red tag, or homes designated uninhabitable due to damage suffered from the tornado, hadn't even started work yet.
The letter made no mention of any benchmarks that the city or the county needed to surpass in order to obtain individual assistance.
Back in May, Assistant City Manager Hasco Craver said the city did not know what those benchmarks were, and Brady said on Friday that the city still didn't know, in spite of trying to find out.
"Because there was no benchmark on it like there was for public assistance, it leaves everyone standing around scratching their heads," Brady said. "Leaving it arbitrary is hurtful for everyone. FEMA needs to figure out what that is moving forward. It's unacceptable to have a situation like this where there is no benchmark. Everyone has pain and suffering, and the level where the federal government steps in and helps, everyone needs to know what that benchmark is."
The denial from FEMA could be a setback for the city as it continues to recover from the tornado. Brady said the city will be working on a program to help residents recover, but he did not know the dollar amount that will be needed for it.
Brady said the city can't appeal an appeal, but will try to go to the state to receive assistance.
"We've heard a lot of times, an appeal is denied because the state has the ability to help," he said.
FEMA's Individual Assistance program would have provided "financial and direct services to eligible individuals and households affected by a disaster, who have uninsured or underinsured necessary expenses and serious needs," according to their website.
Back in May, FEMA had declared a disaster existed in Newnan and other parts of Georgia as a result of the EF-4 tornado and other tornadoes that hit the area and other parts of the state on March 25 and 26.
When that disaster declaration was made, FEMA declared that the area was eligible for public assistance, but that public assistance only reimburses local governments, and only covers uninsured costs incurred by local governments, such as debris removal, sidewalk repair and extra pay for staff such as first responders and repair crews.
The Newnan Times-Herald has sent a message to FEMA asking for an explanation for this decision but has not heard back as of press time.