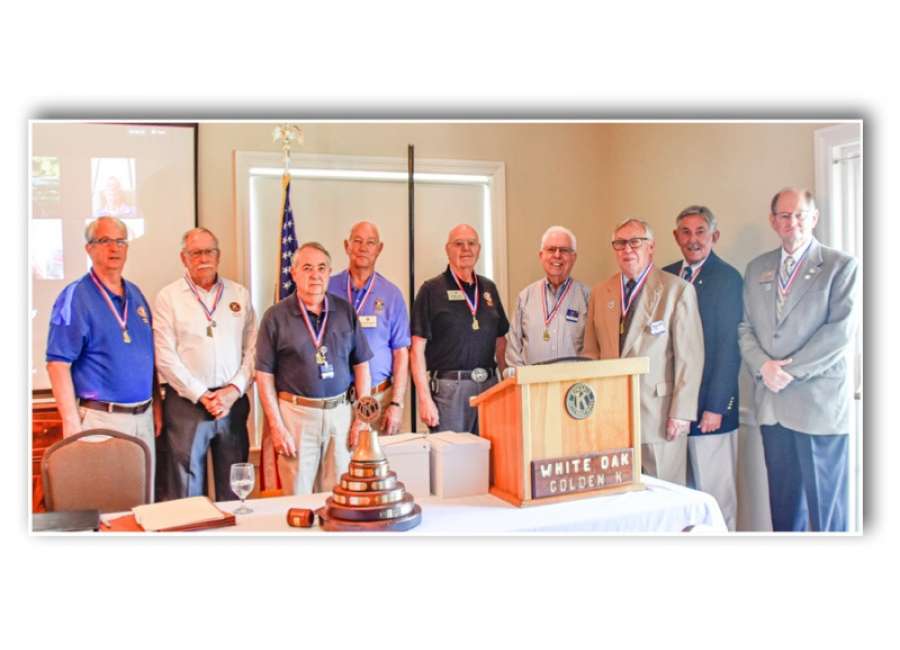 Members from the White Oak Golden Kiwanis Club were recently recognized with the Governor's Leadership Medallion.
The medallion is a special recognition for Kiwanians within the Georgia District who have exemplified outstanding leadership skills by strengthening their club, division and/or the district furthering the mission of Kiwanis International.
This award is never presented more than once to any distinguished Kiwanis Member.
From left are Robert Brass, Malcolm Jackson, Steve Lee, Charles White, Danny East, Jim Clark, Murray Parks, George Elkins and C.R. Phillips.