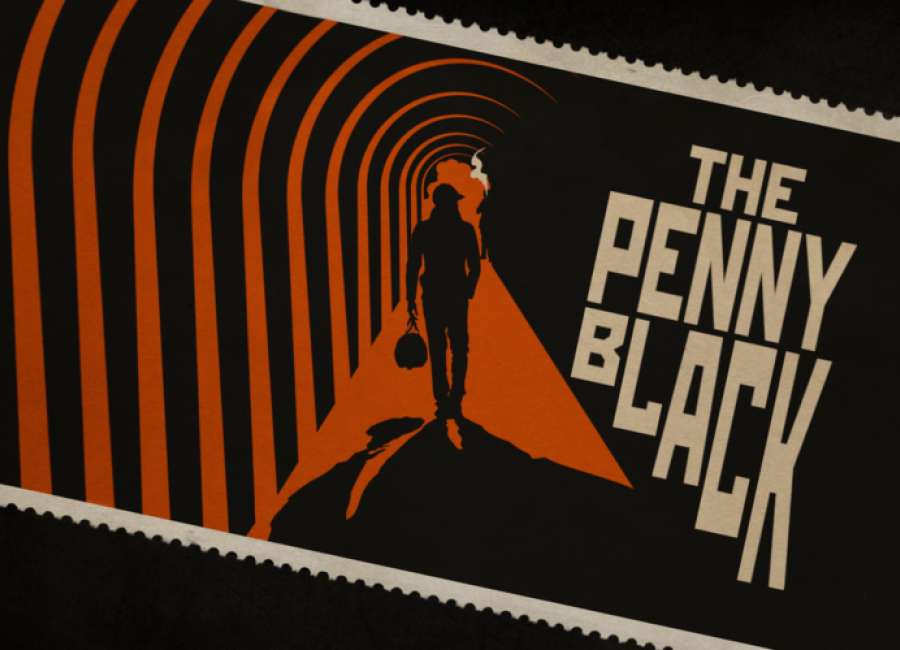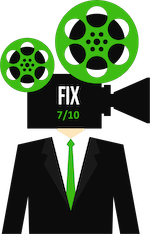 Review by Jonathan W. Hickman
In "The Penny Black," documentary filmmaker Joe Saunders happens upon what might be a real-life Tom Ripley in the making.
Like something out of a Patricia Highsmith novel, Saunders encounters the sly and charismatic Will Cassayd-Smith, who tells him a fantastic story. Cameras rolled the next day and continued for the next five years.

Will's story concerns a mysterious Russian neighbor named Roman, who, in one alcohol-infused night, inexplicably entrusts Will with a million-dollar stamp collection. Such trust is strange because Will hardly knows the man. And when Roman disappears, Will is left wondering what to do with the collection. Saunders and his filmmaking team investigate and follow Will on an exciting journey.
We learn that the Penny Black is the world's first adhesive postage stamp, introduced in the United Kingdom in 1840. Initially, it was printed in black and canceled with red ink. But because the red ink could be washed off and the stamp reused, it was issued a year later in red. As a result, the black stamps are the most valuable. In the collection left with Will, there is one Penny Black, believed to be one of two in the world.
Will is undoubtedly one enigmatic character. Saunders met him through a mutual friend, producer Alexander Greer, and immediately questioned the veracity of the story. As Saunders spends time with Will, it is revealed that Will once lived in a mansion with his mother and father. A defining moment in Will's life was when his mother and father divorced, and his father was prosecuted criminally for art fraud.
Joe effectively uses what appears to be a home movie of Will and his father throughout the film to hauntingly introduce the strained relationship. Will's father is shown in an office before an old Mac computer and standing back-lit in front of a Tudor-style window. This recurring image sets the stage for Will's inconsistent and possibly grifty behavior.
"The Penny Black" is an absorbing non-fiction investigative thriller. Saunders utilizes various hidden cameras to follow the investigation. A private investigator named Cheryl is retained to find the shadowy Roman. Not your typical gumshoe, Cheryl dresses in shorts and tee-shirts and rides a Vespa. But her techniques are a professional combination of modern and old-school detective work.
We see Cheryl as she knocks on doors and asks questions. Hidden cameras bring us into the search that frustrates the filmmakers at every turn. And Will ultimately confounds the team as he changes his look and moves from place to place.
The story takes a suspect turn when Saunders reviews the footage and realizes that one of the volumes of stamps has disappeared. Do they confront Will? Can they find Roman? Should Will just turn the collection over to the police?
"The Penny Black" maintains tension as the cat-and-mouse game widens with Will traveling from California to Arizona to meet with the family of a deceased stamp collector whose collection was stolen. Will is hesitant to reveal critical facts, which deepens the mystery.
Saunders said he drew inspiration from movies like "Catfish" and "The Ambassador." That last film was directed by Mads Brügger, who gave us the excellent mystery documentary "Cold Case Hammarskjöd" in 2019. He doesn't adopt Brügger's exact style, which involves inserting himself fully into the story, but Saunders can be seen, at times, and heard as he asks questions from behind the camera.
But given Will's slippery personality, I was reminded of Bart Layton's impressive 2012 documentary "The Imposter." Similarly, Saunders was fortunate enough to discover an alluring subject whose charms don't appear to overwhelm the objectivity of the investigative approach.
And if ever there was a person that gave off a distinct and concerning Tom Ripley vibe, it is Will Cassayd-Smith. It's a persona that he subtly embraces. And it's a personality that begs to be studied.