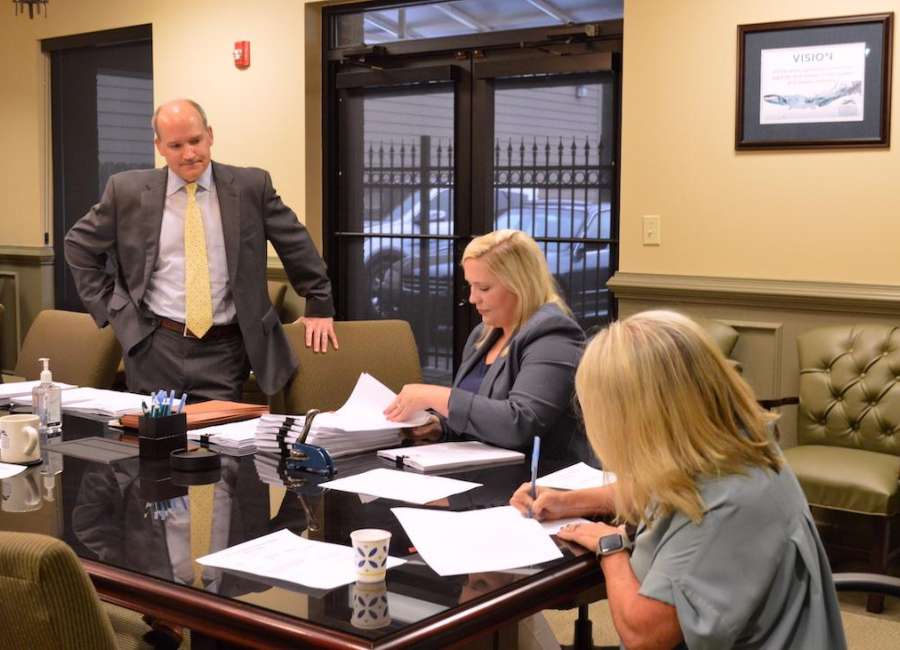 The Coweta Water and Sewerage Authority had a very successful bond sale Tuesday with much higher demand for the bonds than there were bonds to sell.
The authority is issuing $95 million in bonds, which will pay off the authority's existing bond issues, rolling all of the bond debt into one bond issuance. It will also provide $17 million in funding for new projects, including a new, larger line that will allow the authority to buy more water from the city of Griffin.
As it turned out, the state of Georgia issued $1 billion in bonds on the same day.
"Sometimes that can suck all of the air out of the room. That was not the case for the authority," said bond consultant Trae Monroe of Stifel Public Finance. "The authority had a great day yesterday. I don't think there is any other way to put it," he said at a called meeting Wednesday where authority members signed bond paperwork.
The 200 orders equaled over $500 million in requests – for the $95 million in authority bonds available.
"That allowed us to go back and lower the interest rates, because there was so much demand," Monroe said. "Sometimes you just get a good day, and we did."
Monroe was asked why demand would be so high while internet rates are so low.
For one, there haven't been a lot of bonds offered in Georgia lately, he said. The bonds are exempt from Georgia taxes, so Georgia buyers tend to favor them.
But most of the buyers are mutual funds, such as many people hold in their 401K accounts as very safe investments. And those mutual funds are unable to hold cash. "They have to buy bonds, because that is what they are designed to do," Monroe said. Bonds often mature in the summer, so as soon as a fund sells or cashes in bonds, they have to turn around and buy more.
The sale was "great for the authority," said CEO Jay Boren. "We're very happy with the way it ended up."
The last step is a bond validation hearing on Monday, and the money will become available on July 8.