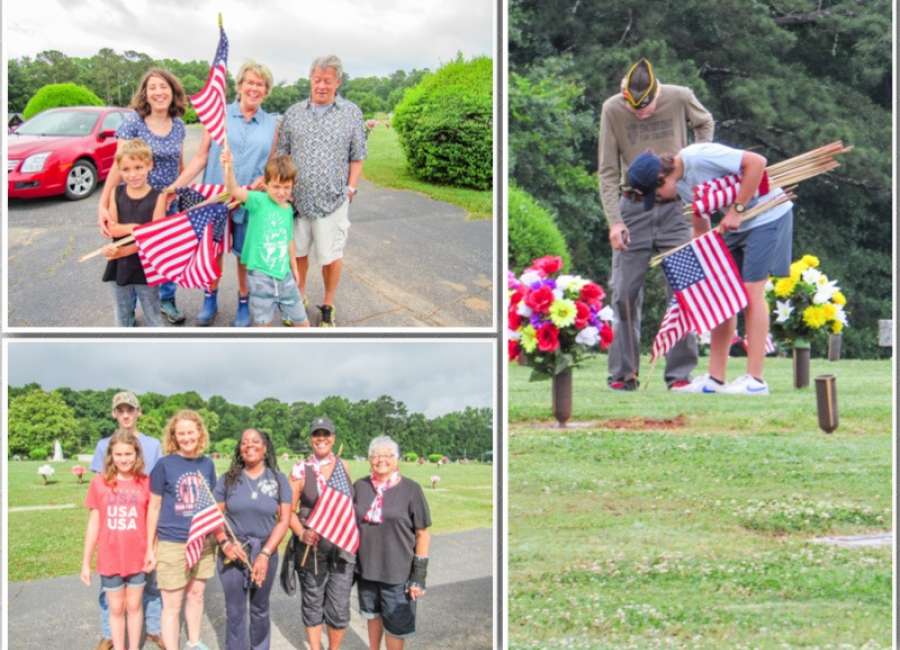 Military veterans and volunteers spent early Saturday morning honoring fallen soldiers by placing American flags in front of their final resting place at the Oak Hill and Forest Lawn Cemeteries in Newnan.

The annual tradition commemorates the sacrifices the soldiers made for their country during the Memorial Day weekend.
The local VFW post sponsors the flag project each year.
More volunteers and their families followed, leaving behind many small, yet powerful symbols of our country in commemoration of the fallen American heroes.
The flags will remain in front of the soldier's headstones through Memorial Day.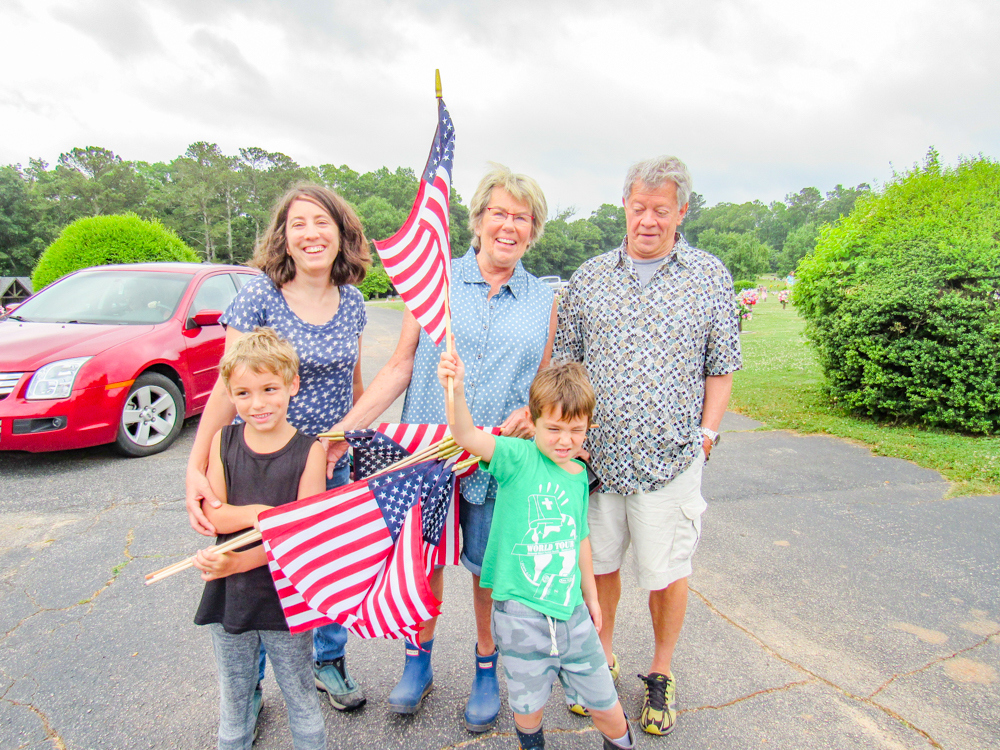 Tim Price, Will Price, Erin Price, Linda and Lloyd McClean were among the volunteers that came out to assist in putting flags on the veteran graves at Forest Lawn.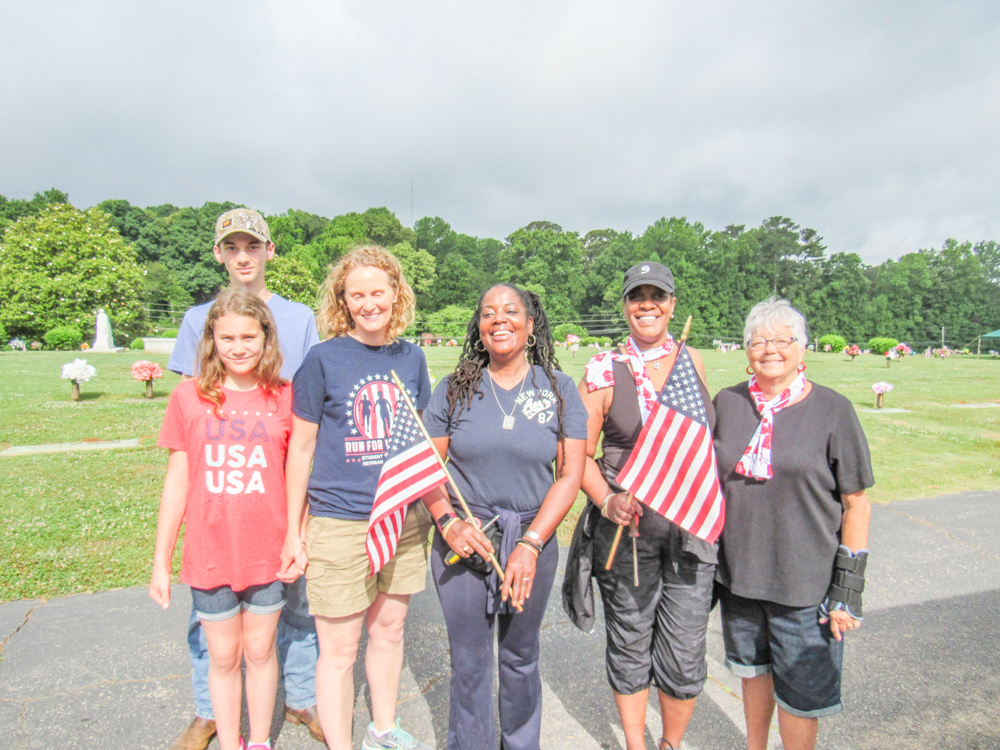 Taylor Newton, Hunter Newton, Andrea Newton, Monica Jones, Lisa Grant and Jackie Angel are among the volunteers at the Forest Lawn Cemetery placing flags.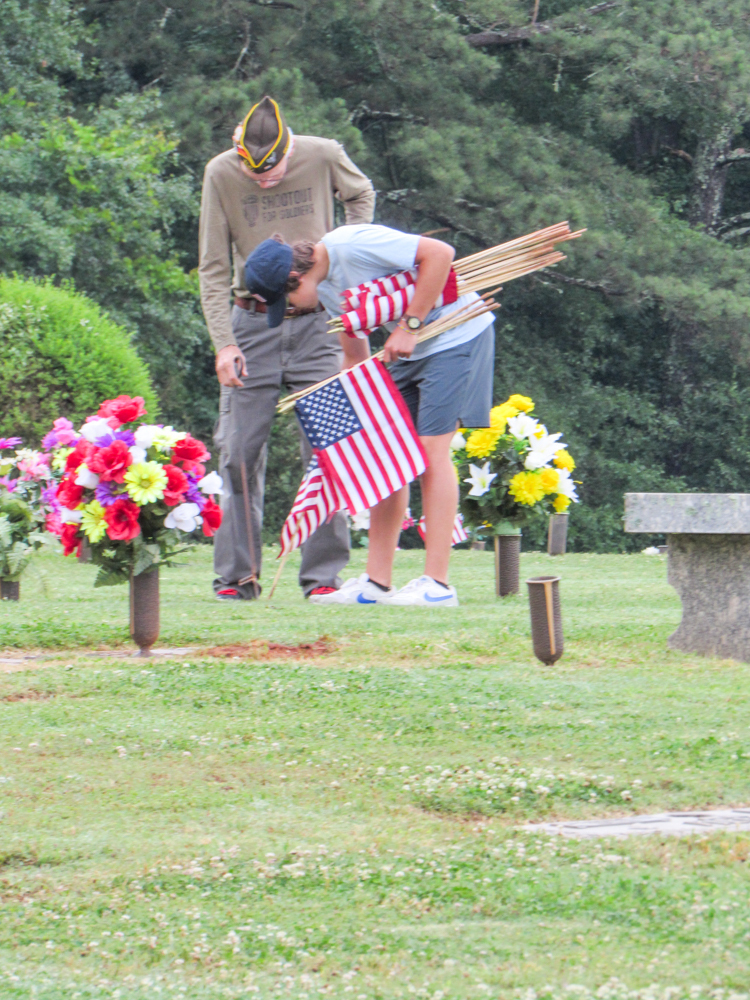 Volunteers place American Flags on the graves.