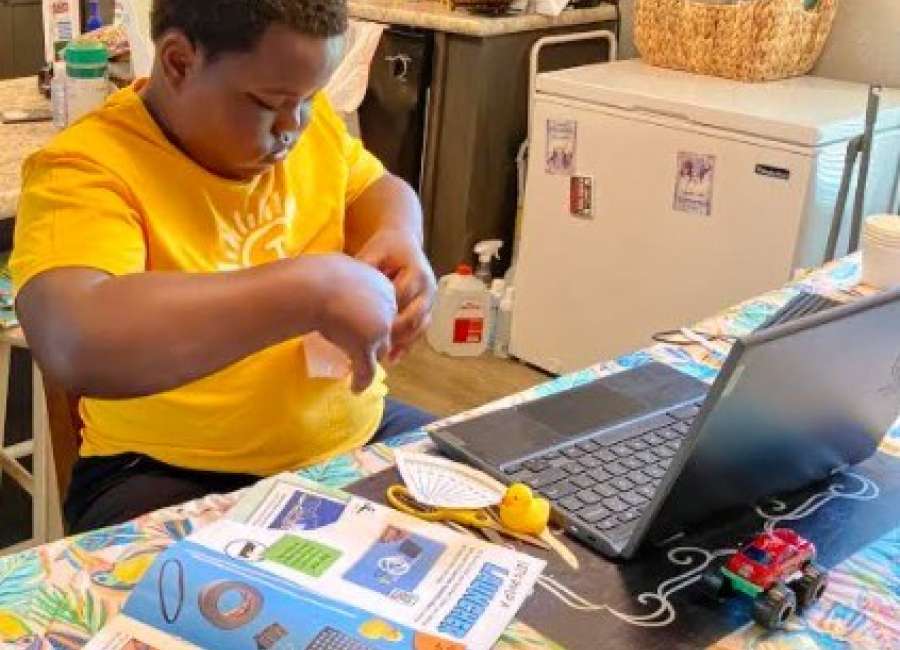 Coweta elementary and middle school students participated in Camp Invention Connect, a virtual science, technology, engineering and math camp.
The camp is run by the National Inventors Hall of Fame, and locally it was coordinated by Mary Thompson, REACH teacher at Ruth Hill Elementary School.
Thompson said the camp is normally held face to face, but because of the ongoing COVID-19 pandemic, the camp was held virtually this year and last year.
"It's hands-on STEM where they do all different kinds of things through STEM," she said. "It helps build their confidence and promotes problem solving and collaboration."
Because the camp was held virtually, the students each received a box with bags of supplies they would need in the mail to complete various activities.
The camp's activities included building a microphone, a launch pad, solar-powered robotic crickets and a customizable vehicle.
Thompson said the students also learn about inventors and what makes inventions possible, in addition to STEM concepts.
The students were given instructions to complete the inventions, but the projects were open-ended so that students could make tweaks or modifications, if they discovered a different way of accomplishing the task, Thompson said.
Once the students completed the projects, they would share with the others over Google Meet to compare and discuss their inventions.
For Maira Hollis, a coach at the camp and music teacher at Northside Elementary School, CIC was the first time she taught virtually.
"I've taught (the camp) face to face, and I thought the students may not be as engaged or maybe not have enough content to gain their interest throughout the time, however, they were engaged from start to finish," she said.
Because of Hollis' unfamiliarity with virtual teaching, she relied on the students who had experience with virtual education.
"I had someone be in charge of the chatbox, and if there were any difficulties, that person would let me know," she said. "That built in another leadership role for my students, which they ended up loving."
Hollis said she had a box with the same supplies as the students. When camp started in the morning, and everyone met via Google Meet, Hollis said she would show a replica of what the students would build that day so they would be familiar with the project.
Hollis said she demonstrated to the students how to put the invention together before giving them time to try themselves.
"I'd watch them step by step to make sure they could do it. Some were in kindergarten, and I wanted to see them and their struggle and their victories," she said.
According to Thompson, 12 students were able to participate in the camp through full scholarships provided by Yamaha and Golden's on the Square. Camp Invention Connect will be held again in the winter. For more information on the winter Camp Invention Connect, contact Mary Thompson at mary.thompson@cowetaschools.net .