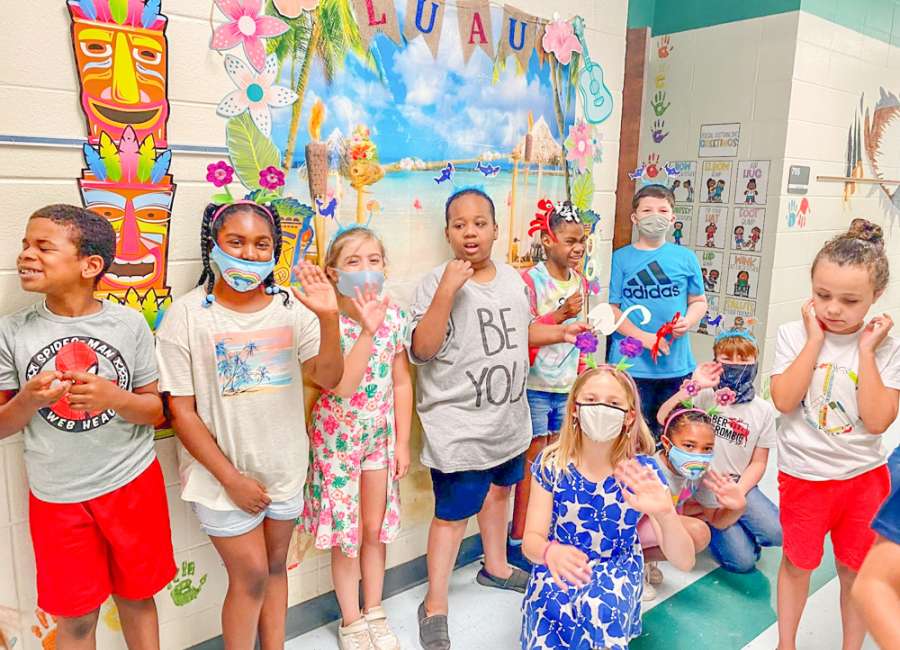 Third grade REACH students at Ruth Hill Elementary School raised money and put on a luau themed party for students at the school's Autism Center.
REACH — Relishing Education and Conquering Heights — is the talented and gifted program within Coweta County Schools.
Students in the REACH program funded the party through two businesses they started while learning about economics, said Mary Thompson, a REACH teacher at Ruth Hill Elementary School.
The party featured hula lessons, pineapple bowling and a beach ball bash. All of the games were run by the REACH students.
"Everyone had a great time," Thompson said. "The teachers even told me they appreciated it and hope we make it an annual event."
Kathleen Scruggs, a special education teacher at Ruth Hill, said the money was originally going to fund an easter egg hunt for her students, but plans changed once the recent tornado had students out of school.
"It was great our kids had a really good time," she said. "We appreciate them setting up awesome things for our kids to do. We look forward to making this an annual thing and more collaborations with the REACH program."
The two businesses started by the students were Guardians of the Garden, a garden that grew and sold organic food, and Sunshine Spreaders, a candygram service for students, teachers and families.
All of the revenue from the two enterprises was used to fund the party, according to Thompson.
For Guardians of the Garden, the students managed a donated garden and sold the crops to school staff.
Sunshine Spreaders found the students designing candygrams, managing the orders and producing a promotional video.
The students designed two templates — one for spring and one for Easter — for the candygrams before voting on the top two of each template. The candygrams were printed on cardstock and sold for 50 cents each.
"The third grade students that I have are so service oriented and they love giving back," she said. "I try to instill leadership in them. They ran all the gams. I want them to learn to give back. That's my goal as a REACH teacher."
Photos courtesy Mary Thompson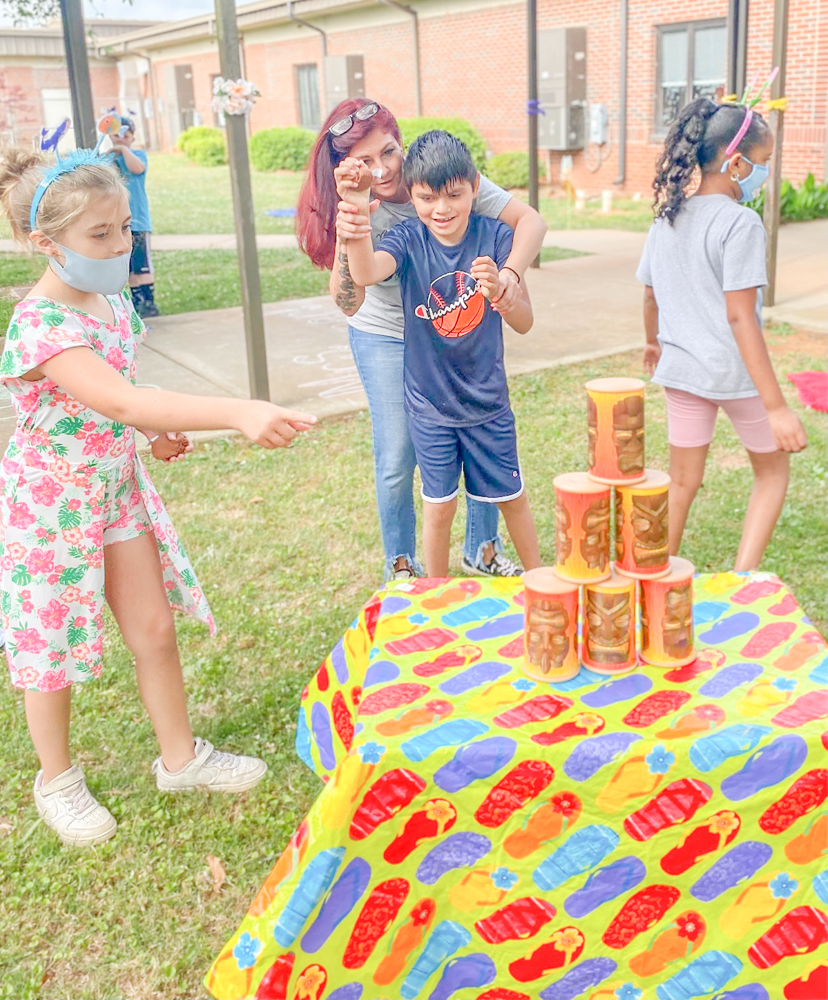 Alyssa Quick, left, Kecia Sharp and Luis Aguilar-Salinas play games at the luau party for Ruth Hill Elementary School's Autism Center.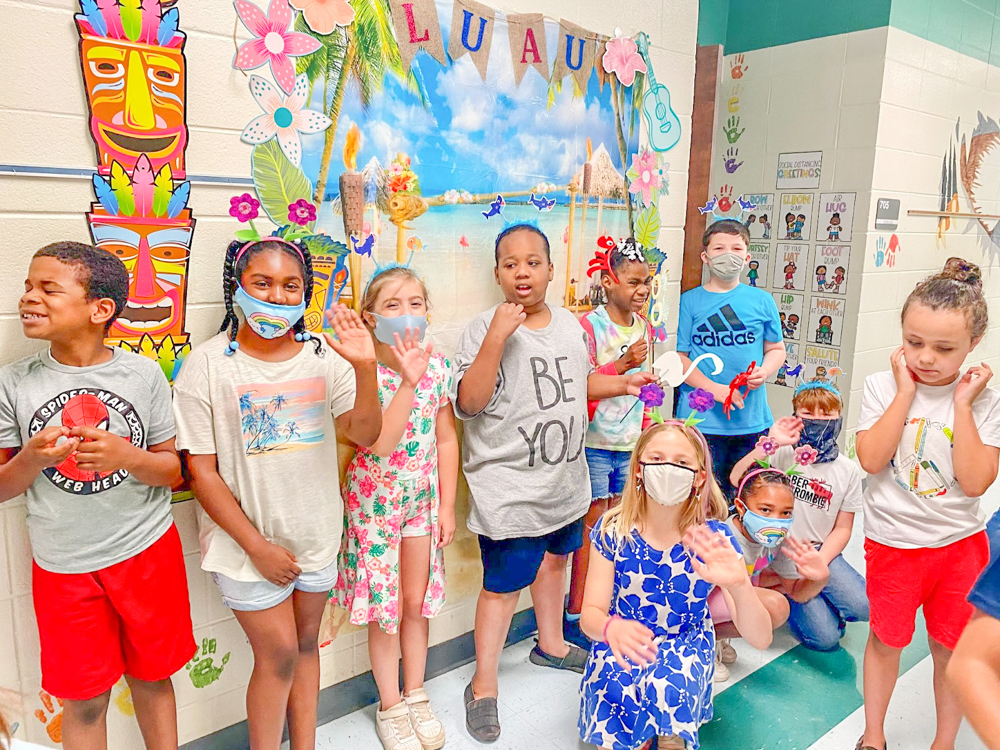 From left, Dadion Berry, Paris Thornton, Alyssa Quick, Kristian McCoy, Danyjah Godfrey and Gunnar Gaines pose at the party's photo opp area.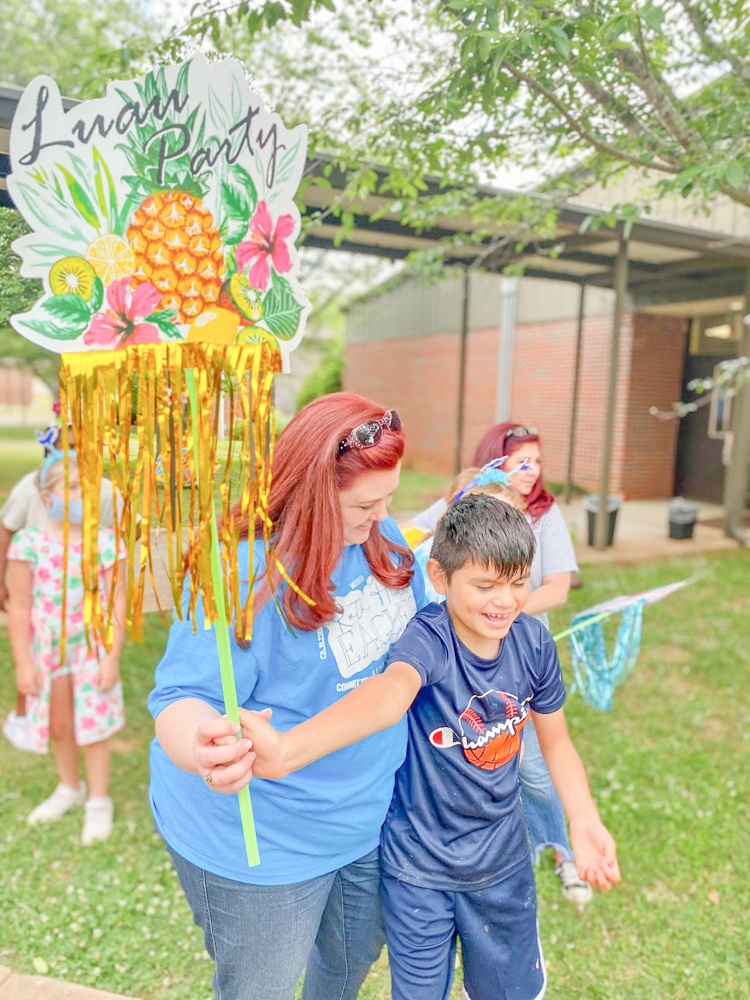 Jeanette Smith, left, and Luis Aguilar-Salinas enjoy the luau party put on by Ruth Hill Elementary School's REACH students.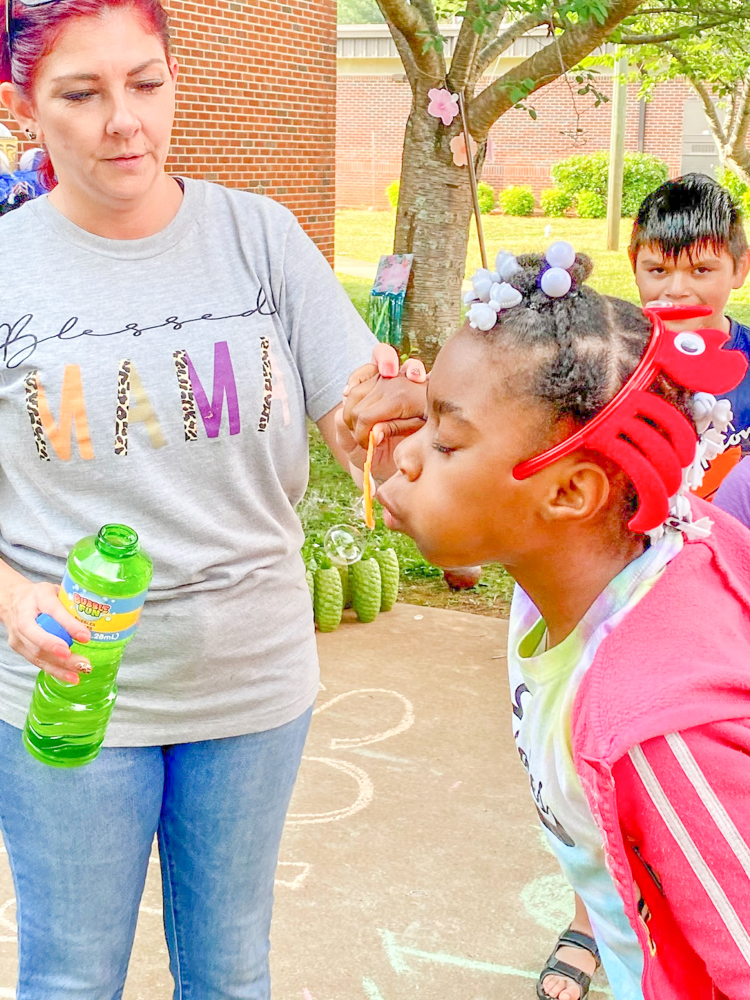 Kecia Sharp, left, and Danyjah Godfrey blow bubbles.