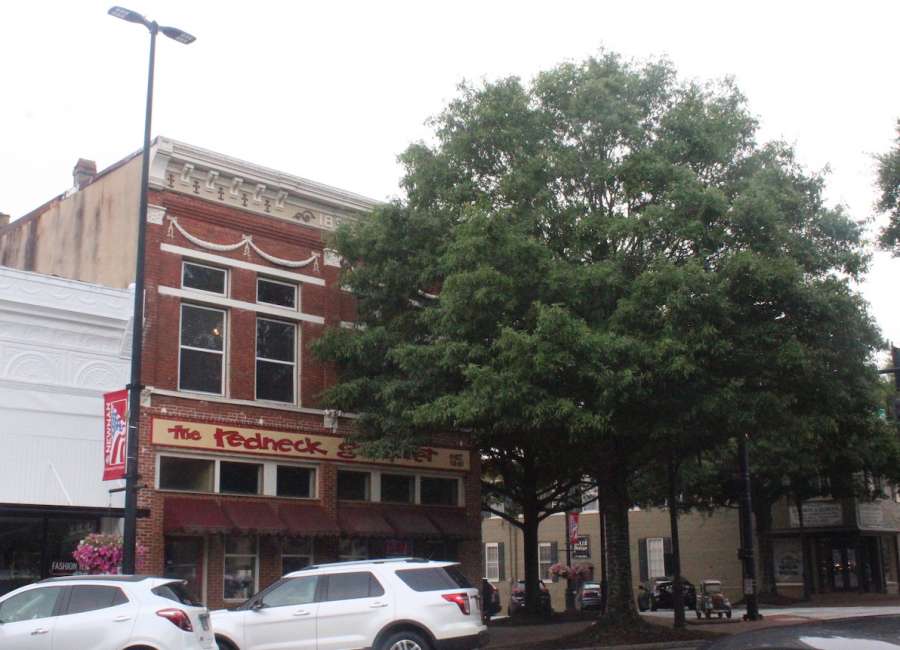 A proposed change to the Redneck Gourmet on the Newnan Court Square could pave the way for rooftop dining in Newnan.
The Newnan Planning Commission unanimously voted in favor of a certificate of appropriateness for changes to the building, which is located on the north side of the Court Square, next to the intersection of Jefferson and Washington streets.
According to Dean Smith, planner with the city, the next steps for the construction are to obtain approval from the Newnan City Council to "encroach in the public right-of-way/sidewalk" for the balcony posts, and to obtain an air rights easement for the stairs on the west side of the building.
The decision on the certificate of appropriateness made by the Planning Commission at Tuesday night's meeting is final, not a recommendation made to the City Council, Smith said on Wednesday morning.
According to documents from the city, the changes to the building would place a balcony above the ground level. That balcony would be accessed from a loft apartment on the second floor of the building.
On the roof, a new bar, referred to in city documents as the "Above the Neck Rooftop Bar," would be built.
The Newnan Times-Herald has reached out to Redneck Gourmet owner Casey Smith for further information on this proposed addition to the facility.
The certificate of appropriateness was the only action item at Tuesday's Planning Commission meeting.