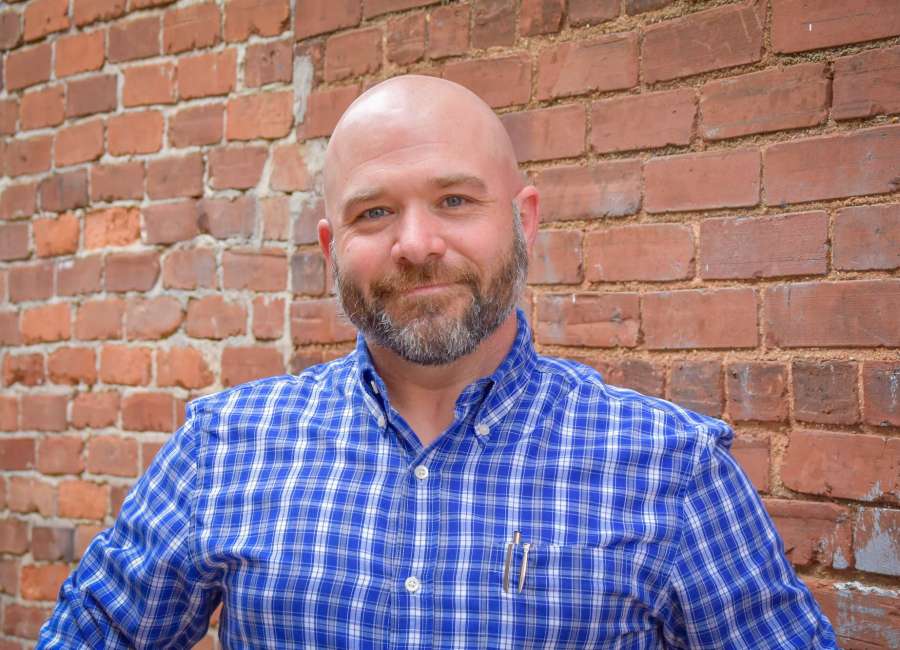 The other day, I noticed two books on my nightstand: "Be Here Now" by Ram Dass and "Rogue Warrior" by Richard Marcinko.

These two books couldn't be more diametrically opposed, but both are essential reading for me.
Both authors spent the 1960s and 70s moving across the Asian continent on very different missions.
Ram Dass, formerly known as Richard Alpert, was part of Tim Leary's crowd at Harvard in the 1960s who discovered the world of LSD, which forever changed their perspectives and way of life.
Alpert was eventually dismissed from the university and set out for India where he was given the name Ram Dass.
It was there he understood that the permanent state of higher consciousness he desired could only be acquired through meditation, not through drugs.
Published in 1970, "Be Here Now" is Dass' first book and is world renowned for integrating humor and insight into the human condition.
The book has remained in print since its initial publication in 1971, and has sold over two million copies.
Unconditional love is the foundation of Ram Dass' teachings, and one of his best quotes is "Treat everyone you meet as if they are God in drag."
For the rest of his life, Dass focused on making Eastern mysticism understandable to Western minds. His work around the United States carried over into the field of conscious aging and dying. He passed away in 2019 at the age of 88.
Only 10 years his junior, retired U.S. Navy SEAL Commander Richard Marcinko experienced the 60s much differently than Ram Dass.
Coming from a poor Pennsylvania coal mining family, "Demo Dick" made his bones in the Navy where he rose through the ranks, heading up SEAL teams, hostage extractions and fighting terrorism.
His autobiography, detailing his time in the Navy, is a graphic account of "how the sausage gets made."
While Ram Dass was exploring out-of-body experiences, "Demo Dick" was primarily focused on giving the enemy a permanent one.
His disregard for traditional ground warfare in the early days of the Vietnam conflict upset the Navy upper brass and caught the attention of the Vietcong, who placed a 50,000 piastre bounty on his head – a bounty which would never be collected.
In the wake of the Iran hostage crisis, Marcinko helped create the Navy's first full-time dedicated counter-terrorist team, thus becoming the first commanding officer of SEAL Team 6.
Marcinko would eventually be awarded both the Silver Star and Bronze Star Medal, among numerous other accolades.
For Ram Dass, his ultimate goal on Earth was to fully embody love and help others reject materialism and attachment, and overcome a fear of death.
"Demo Dick" beat the enemy within first, through the grueling training camps and missions, then utilized that same self-strength throughout his military career, from the jungles to the halls of the Pentagon.
And while these men chose very different paths, I'm grateful for the lives of both.
Thanks to Ram Dass, I don't have to stare at a wall in a meditative trance for weeks, attempting to disrupt and eliminate my ego, eating God knows what in the mountains of India.
Nor do I have to experience being embedded in the canopy of a Vietnamese jungle, walking barefoot, forced to kill or be killed in the worst climate on Earth, witnessing things no one should ever be forced to see.
Both men took the human experience in very different directions, but each understood the importance of "being here now" – a state of mind that forces you to focus on the immediate task and eliminate distraction, or any bull caca.
That's where things get done, legends are born and great stories get written.
This morning, I noticed two new books on the nightstand: Keith Dunnavant's newest book on test pilot Bob Gilliland and "The Tibetan Book of Living and Dying" sitting underneath.
Let's fly.
Clay Neely is co-publisher and managing editor of The Newnan Times-Herald. He can be reached at clay@newnan.com