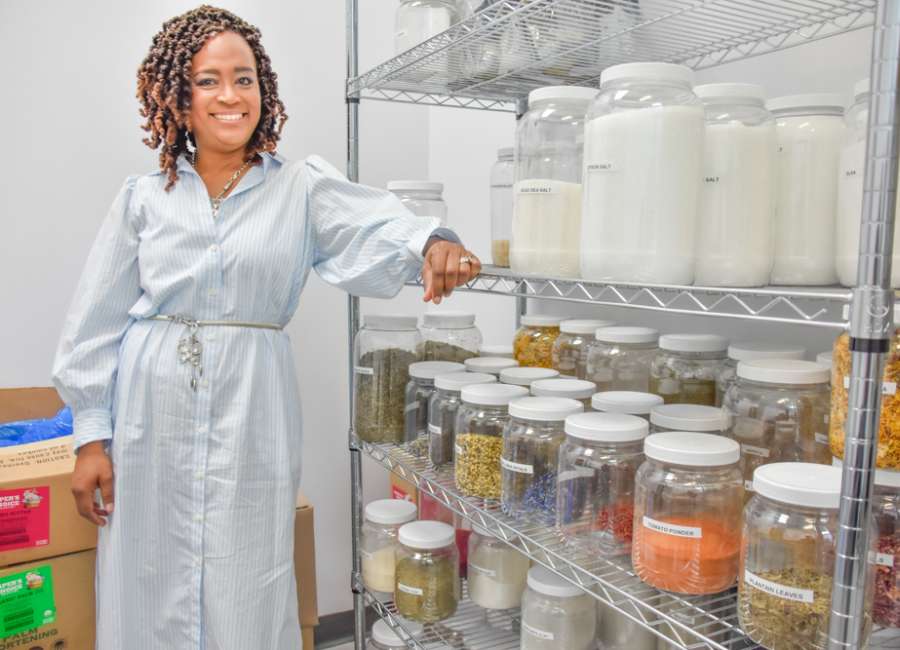 Beginning June 15, Raw Body Essentials, a high-end Hawaii-based bath and body boutique, is proud to offer the Coweta County area an upscale, authentic and natural beauty experience at an affordable price.
Located in Ashley Park, this will be the Company's second location - its flagship retail store is located on the island of Oahu, Hawaii.

Product creationist and founder Ceandrys Black (who is originally from New Orleans) wanted to expand to the U.S. mainland, and knew she wanted to bring "some Aloha to the South."
Ceandrys stated, "I can't explain much about the decision to open in Newnan, except that I fell in love with the area, and God wanted me to be here. The people are so open and kind. It's the City of Homes, and home means family to me —you know, the Hawaiian concept of 'Ohana.'" In addition to that, the lush greenery and open blue sky of the Ashley Park location "just felt right."
According to Ceandrys, the acronym "R.A.W." stands for "Releasing Authentic Women." Along with an entire line of beard and shaving supplies, bath infusers, scrubs, soaps, pet supplies and more, there is plenty to appeal to the entire family.
In addition, R.A.W. highlights a full spectrum of deodorants without baking soda, along with mica colored bath bombs.
"R.A.W. thrives because it enjoys the unique ability to craft and design its natural based products around the unique needs, preferences and stylings of its customers."
In other words, R.A.W. designs around "the essentials."
On any given day, Ceandrys, who is a Certified Aromatherapy Specialist, can be found mixing a creamy batch of body butters or crafting a new antioxidant-filled soap recipe.
Black is relentless, spending endless hours on research and recipe crafting, so you do not have to. She is always reformulating to provide the most up-to-date, highest quality ingredients in every product.
Her products are made on-site in full view of the consumer, providing a high-end, luxurious body care experience at accessible prices.
Ceandrys is also passionate about education — each customer receives an enthusiastic tour of the store studio space, where Ceandrys is proud to explain the benefits of each locally sourced, nature-based ingredient.
Adventurous patrons can indulge in her D.I.Y. bar, crafting their own natural massage candles and bath products to meet their individual needs and scent profiles.
Products are packaged in reusable, eco-friendly containers that customers can return and refill for a "whole new experience."
Black says customer feedback fuels her mission.
"I want to know how the product feels on the skin, and while I don't want to make medical claims, it's so nice to hear that my products have helped people with skin conditions. I am here to help.
In our initial store in Hawaii, I know that dozens of my clients have my cell phone number in case they are having skin issues and need some personalized guidance."
Her organic, nature-based bath and body products are crafted with the most sensitive-skinned customer in mind.
Ceandrys' never-ending pursuit of nature-based products gives her the unique ability to create variations based upon her customers' personal needs and desires.
Raw Body Essentials spares no effort to provide the best formulation of 100% natural based and handmade products for families of all ethnicities.
"When I'm in here, I'm not a Black person making products for Black people," says Ceandrys. "I'm here to make high-quality, diverse products for everybody, no matter their culture. We all have skin."
Raw Body Essentials is located at 320 Newnan Crossing Bypass.
For more information, please visit their website at https://www.rawbodyessentials.com.