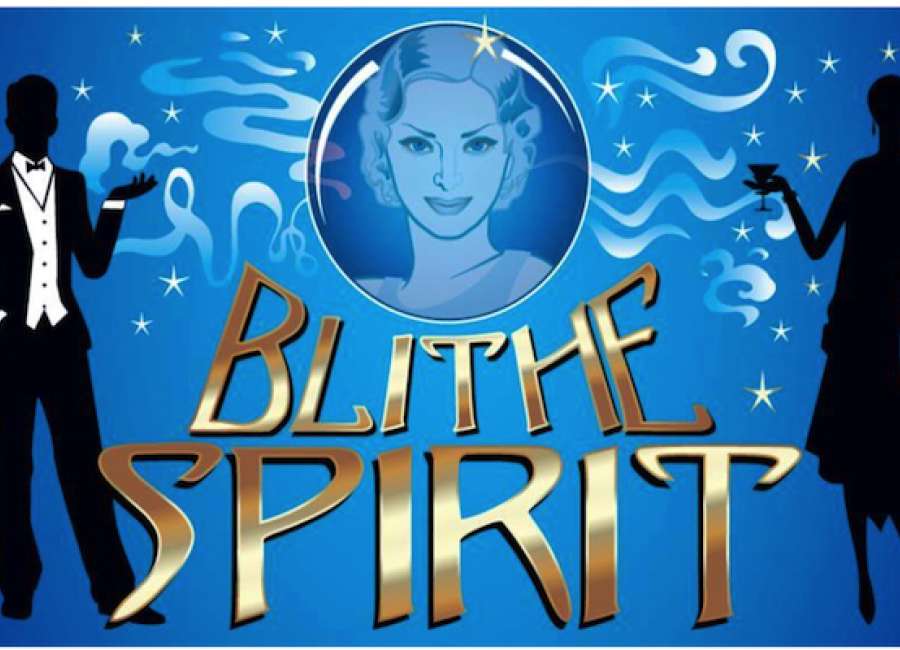 Newnan Theatre Company will hold auditions for "Blithe Spirit" by Noël Coward on Monday, June 28 and Tuesday, June 29 at 7 p.m. both nights.

"Blithe Spirit" is a comedy centering on the socialite and novelist Charles Condomine, who invites the eccentric medium and clairvoyant Madame Arcati to his house to conduct a séance, hoping to gather material for his next book.
The scheme backfires when the ghost of his annoying and temperamental first wife, Elvira, haunts him after the séance. Elvira makes continual attempts to disrupt Charles's marriage to his second wife, Ruth, who cannot see or hear the ghost.
Auditions will consist of cold readings from the script.
Available roles:
Charles Condomine (male 30s-40s): Intelligent, attractive socialite novelist struggling to
complete his next novel.
Ruth Condomine (female 30s-40s): Charles's second wife. Smart-looking, sophisticated, bright and devoted to Charles. She is a little jealous of Charles' relationship with his first wife.
Edith (female 20s-40s): The Condomines' house help. Timid and obedient, and always in a hurry.
Dr. Bradman (male 30s-40s): Friend and doctor to the Condomines.
Mrs. Bradman (female 30s-40s): Dr. Bradman's wife, fair and rather faded.
Madame Arcati (female 40s-60s): A medium and clairvoyant. An eccentric, striking woman.
She is not too extravagant but has a definite bias towards the barbaric.
Elvira (female 20s-30s): Charles' annoying and temperamental deceased first wife. Determined to be reunited with Charles, she causes all kinds of mischievous trouble between Charles and Ruth.
Kelly Banks is making her directing debut with this show, and it will be presented on the
Mainstage as the October show in Newnan Theatre Company's 2021-22 Season of Laughs.
Performance dates are Oct. 14-17 and Oct. 21-24, with 8 p.m. showtimes Thursday through Saturday and 3 p.m. matinees on Sundays.
Auditions will be held at Newnan Theatre Company, located at 24 First Ave. in Newnan. NTC does not charge production fees of any kind for a performer to take part in any production, and all roles are non-Equity and non-paying.