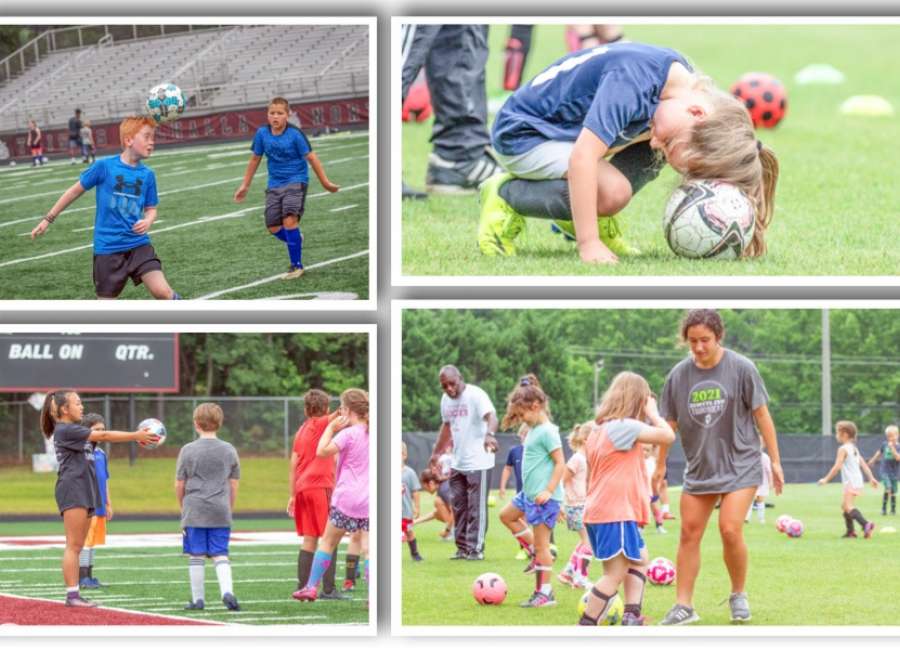 After completing a successful season on the soccer pitch, the Northgate Vikings hosted their summer junior camp last week at Hamilton Field on the Northgate campus.
The younger athletes went through a morning session while the middle school age kids had an evening session.

The 2021 Lady Vikings finished in the final-eight of Class 5A in the 2021 season before losing to eventual state champion Blessed Trinity. The boys team also qualified for the state playoffs before bowing out to Woodward Academy.

PHOTOS BY MICHAEL CLIFTON

A session for the campers in front of the Northgate Baseball Logo in centerfield of Hamilton Field.
Being at one with the soccer ball.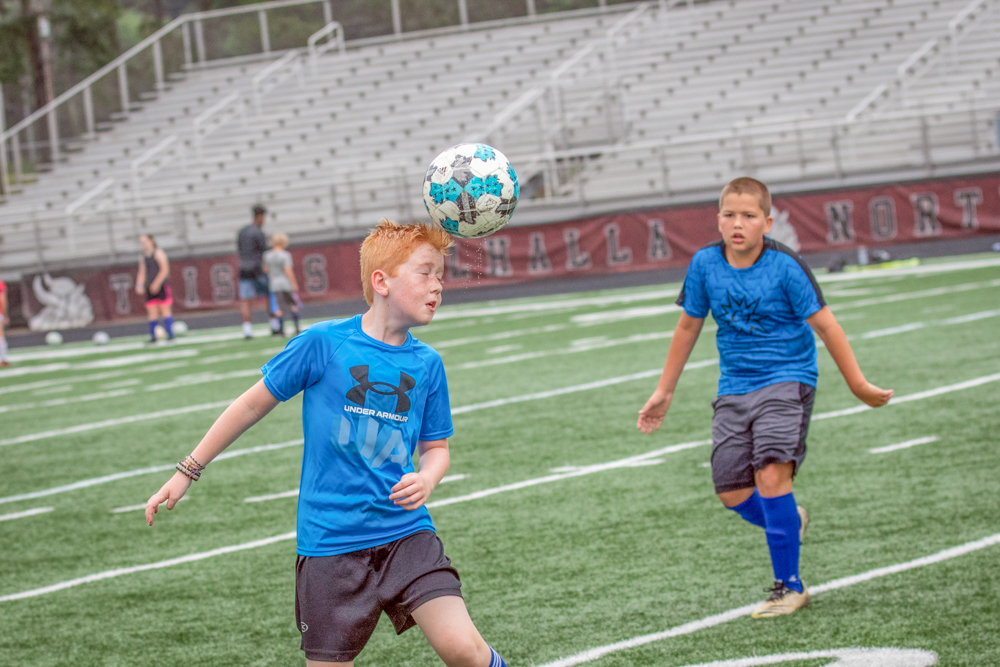 Perfect form on a header pass from a young player.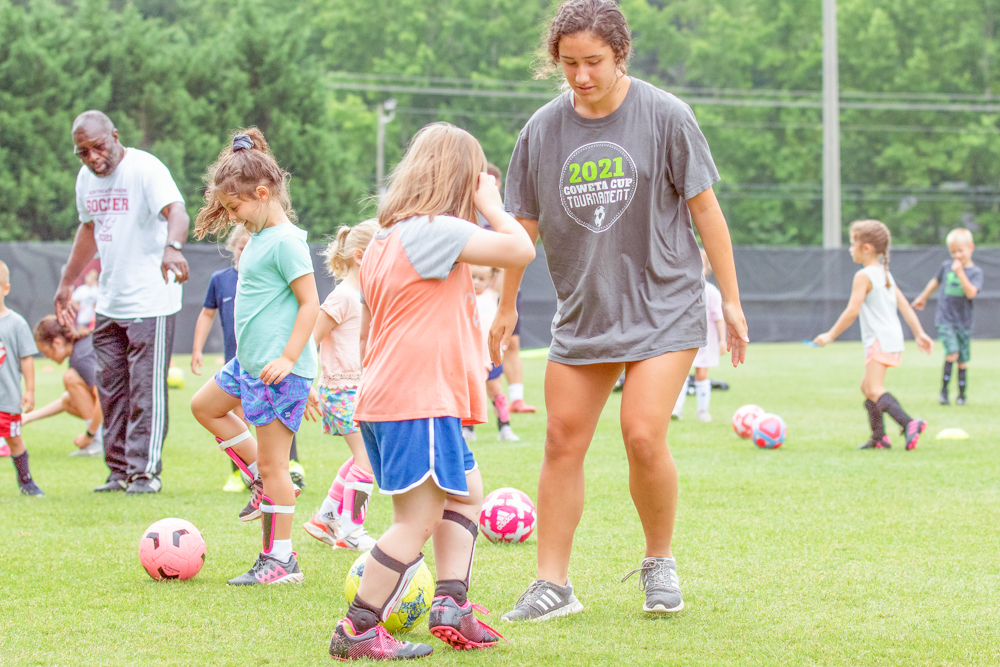 McKinley High helping with some footwork.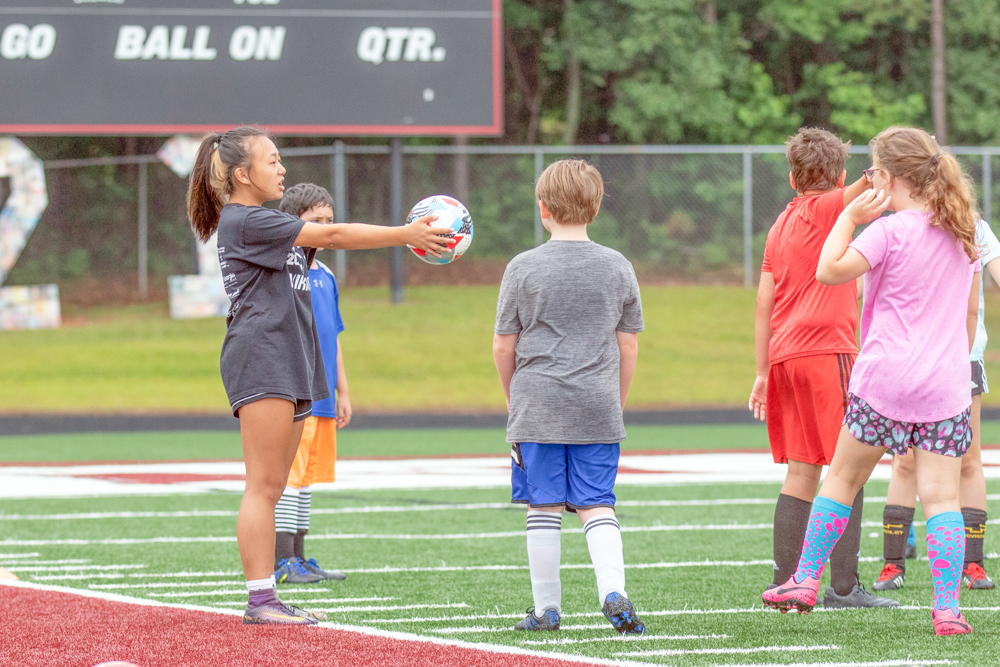 Lady Viking Anna Grace Richard coaching up some of the junior campers.