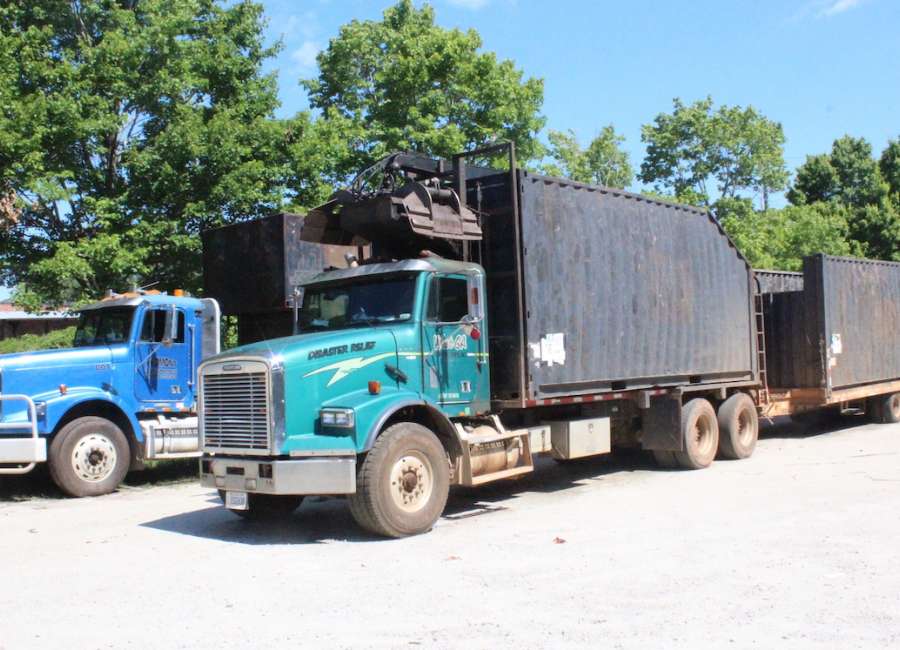 If you live in the area impacted by the March 26 tornado and still have debris to get rid of, the city of Newnan is asking you to have it out to the street by July 2.
The city has put a deadline of July 2 to have storm debris cleaned away from streets in an effort to receive reimbursements from FEMA.
According to Hasco Craver, Newnan's assistant city manager, the week after, cleanup trucks from Southern Disaster Recovery will then travel through those areas impacted by the tornado and certify those roads as cleared.
"All of those areas, residential neighborhoods and some commercial areas impacted by the tornado will receive the final pass from the trucks," Craver said. "We'll have monitors, and those monitors will effectively certify that roads are cleared and completed."
Following this "final pass," as city officials called it, the large "double-barreled" trucks from SDR will be gone from Newnan city streets.
Craver estimated that the "final pass" process will start the Tuesday after the deadline, on July 6. The process, he suggested, could take somewhere between five and 10 days.
"What that does is it enables us to put a date on a document, that this activity of storm cleanup is paid for by the city to the contractor is completed," Craver said. "Once we complete that task, we will submit it to FEMA for reimbursement."
Craver said that FEMA sees the debris cleanup from the tornado as "one big project" and the city cannot seek reimbursement while the project is open.
While the city has placed a July 2 date for the end of reimbursed cleanup, they stressed that they will not stop cleaning up debris if needed.
"If more debris comes out to the right of way, the city will pick it up, but it will likely be city of Newnan employees and leaf and limb sanitation, not SDR," Craver said. "It is likely not reimbursable under the FEMA public assistance program, and we will be managing it ourselves with our funds."
That debris cleanup will be conducted as part of regular yard debris cleanup conducted by Newnan sanitation crews and will not be an extra charge for Newnan residents.
According to Ray Norton, Newnan's public works director, the city has picked up 362,000 cubic yards of debris since pickup started and 3,293 tons of construction and demolition debris.
Norton said the city has cut down 874 dangerous trees, while 811 dangerous limbs have been taken out of trees. Currently, the city has two of the cleanup trucks still running through the city.