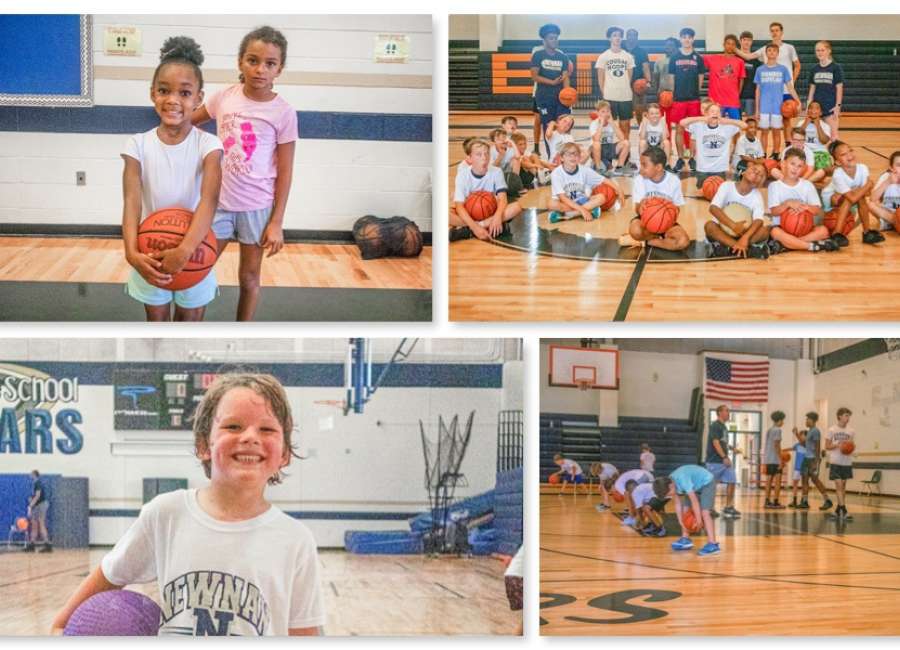 By Arvon Bacon

This Tuesday through Thursday, the reigning Elite 8 finalist Newnan Cougars held their basketball camp at Evan Middle School.
The campers were split into two groups, the K-4 graders participated in the morning from 8:30-11:30 a.m. while fifth grade on up followed behind from 11:30 to 2:30 p.m.
Coach Trent Gatz and his players coaches welcomed their campers with smiles and helping hands and attitudes, instructing the campers through fundamental drills while allowing kids and preteens to practice what they had just learned during scrimaging periods.
"We want to send the kids home with drills they can work on and help give them a love for the game of basketball in the community like our kids have," siad Coach Gatz.
Tuesday through Thursday, the Cougars were able to serve approximately 40 campers a day during their week of giving back to the community.
"The best part of this week is to see the different age groups, and my favorite part of it is to see our high school kids interact and give back. But the fun thing that makes this work is that these kids look up to our guys. To see them interact with the kids and take pictures with them as they walk out is pretty cool," said Coach Gatz.
Currently the Cougars are practicing in the Evans Middle School gym for their summer off-season program, as well as scrimmaging other teams in the surrounding counties.

Photos by Arvon Bacon