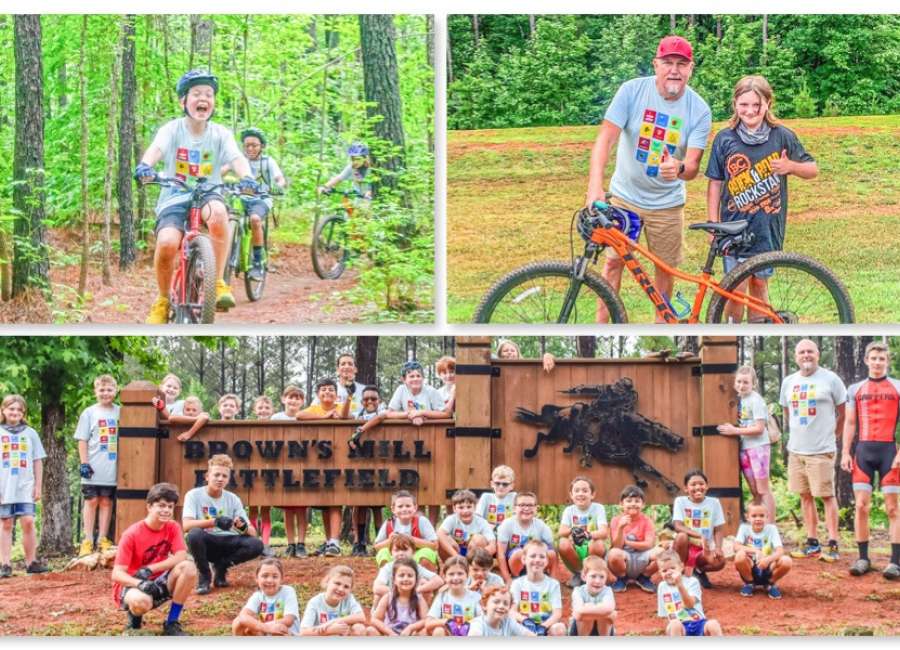 By KATHERINE FUTCH
Coweta County Parks and Recreation Department held a youth mountain biking from June 7 to 10. There were 30 participants aged 6-12.
Chris Doane, an orchestrator of the camp, prioritized the participants' safety. "There is some inherent risk in doing anything like this," said Doane. "But you put in the measures to make sure the equipment works correctly."
He continued, saying that most injuries that result from bike riding occur when one is not wearing a helmet or when the bike does not work properly.
Students were informed of these dangers and were required to have the proper safety equipment.
The course that the campers practiced on was at Browns Mill. "The trail is designed to accommodate all ages," said Doane. "It was professionally built by Mountain Bike Atlanta to promote safety."
Mountain Bike Atlanta designed the course for riders of all ages. It was perfect for a mountain biking camp for kids.
The camp ran from 9 a.m. to noon. In those three hours, campers practiced bike handling, drills and they rode on the trails.
The volunteers ensured the kids had several challenges that promoted safety while remaining fun. One challenge was similar to limbo.
Participants rode underneath a bar. After each round, the bar lowered until one camper remained.
At the end of the three-day camp, Doane awarded Claire Foster with the "Bike Coweta Rockstar Award." He said Claire attended camp last year. She was timid and scared to participate in the drills and ride on the trails.
However, she pushed through, and by the end of the camp, she enjoyed riding. From the end of last year's camp to the current year, she was confident in her abilities.
"After camp last year, she joined a mountain bike club," Doane said. "Coming into camp this year, she had a different personality."
Doane said that the Mountain Bike camp promotes health and wellness for kids.
"What it does is it gets kids out of the house. It is a great activity to get them to appreciate green space," said Doane. "When kids are presented with fun ways to stay active, they are more likely to lead a healthier lifestyle.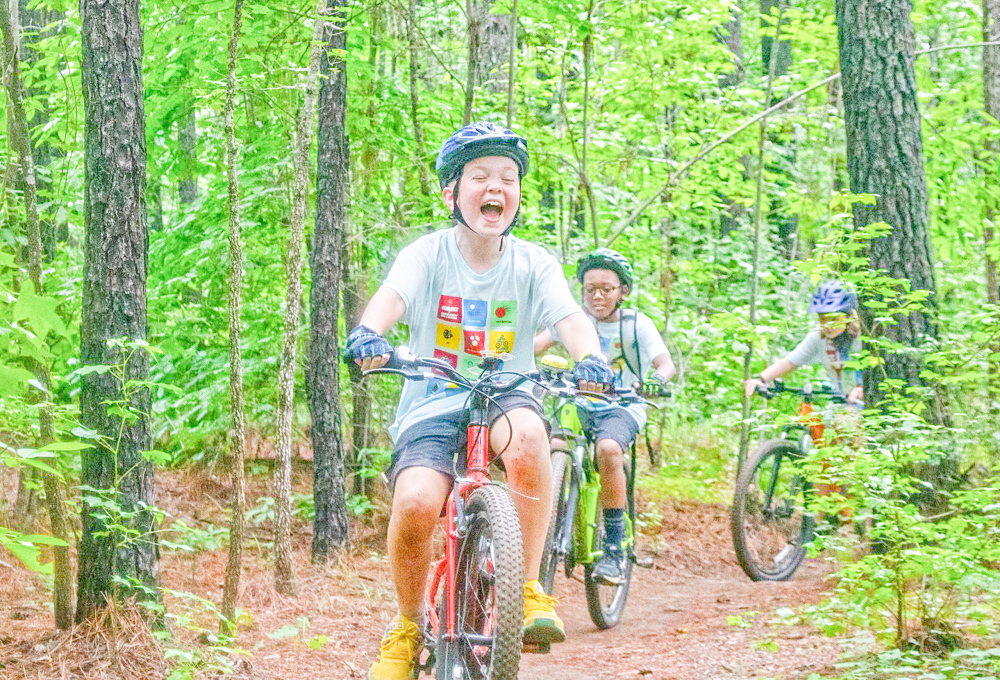 Some happy campers ride on the trails at Browns Mill.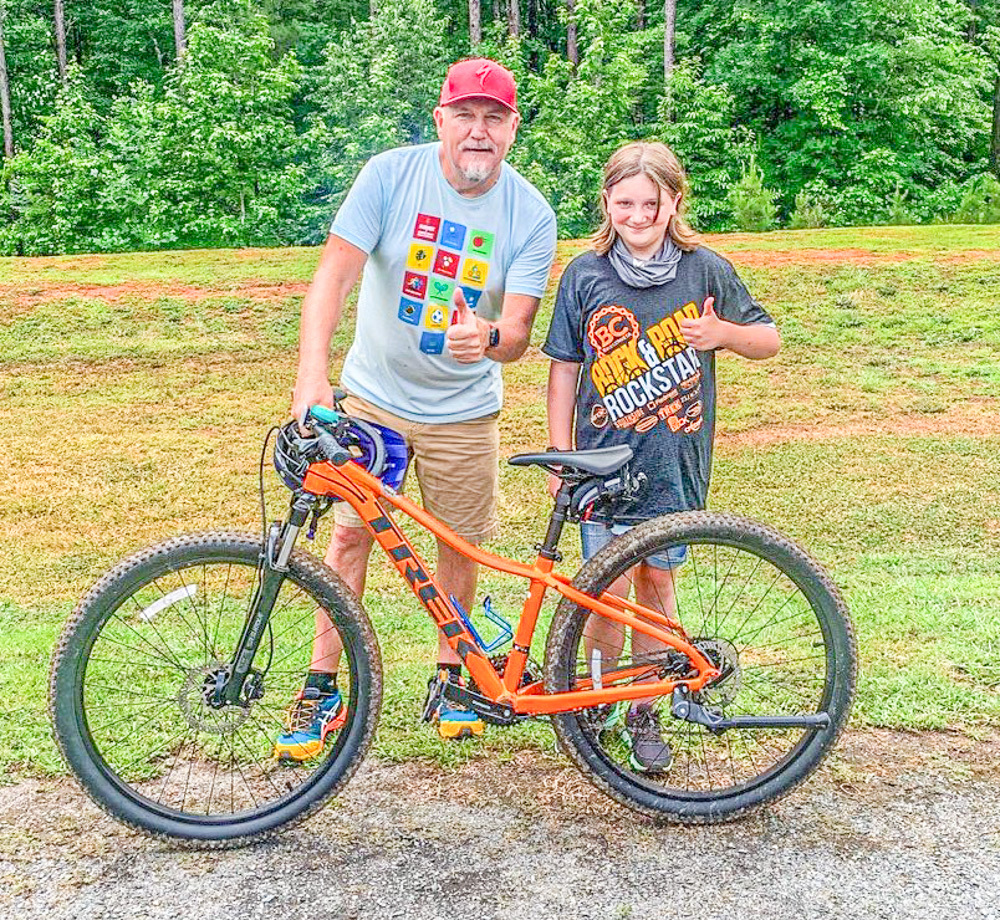 Chris Doane awards Claire Foster with the 'Bike Coweta Rockstar Award.'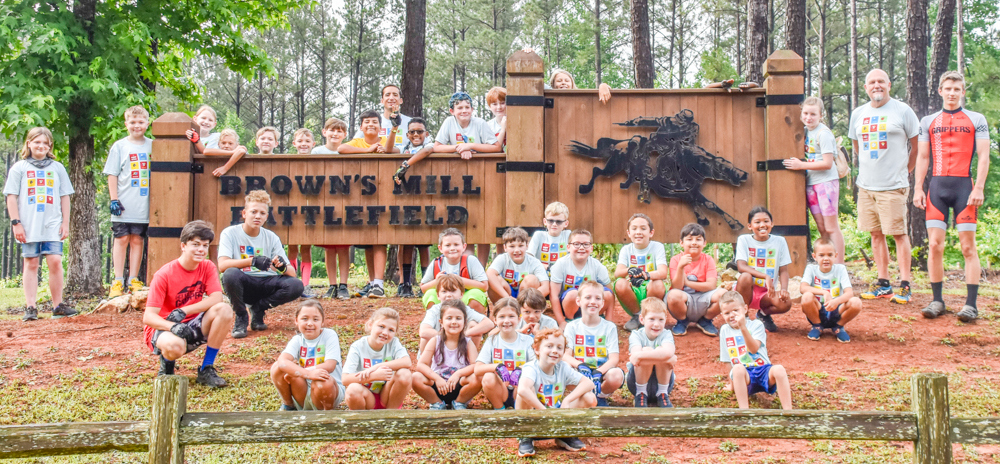 Riders for the youth mountain biking camp pose at the entrance of Brown's Mill where riders spent three days exploring trails and learning the fundamentals of mountain biking.