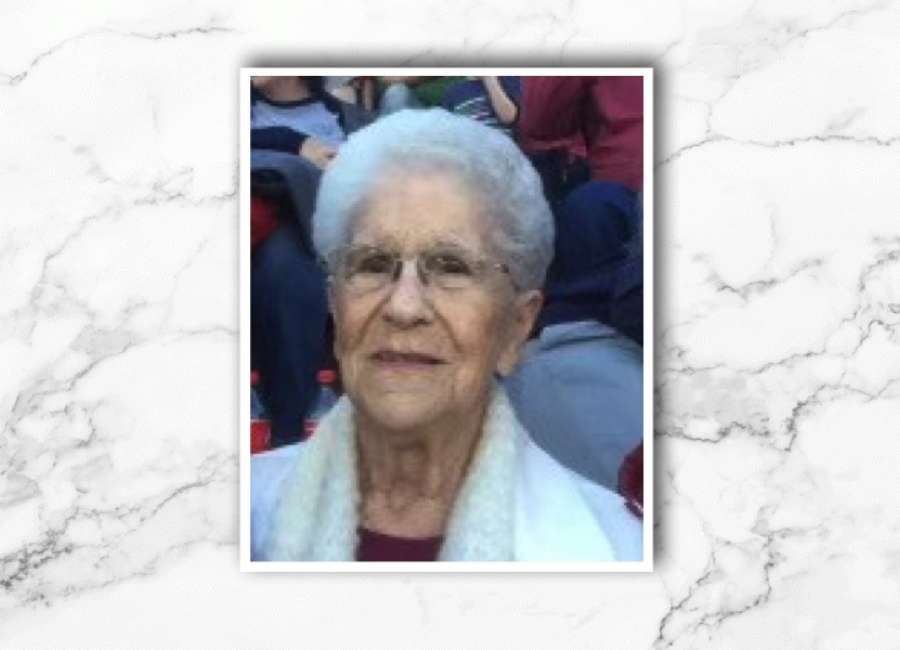 Nancy Hopkins Huffmaster passed away peacefully on Tuesday, June 8th, 2021 at home surrounded by family.
She is preceded in death by her husband, Harold Huffmaster; parents, Denzil Bordene and Nora Louise Hopkins (Miss Baby); brother, James (Jimbo) Hopkins; sisters, Ruth Barnes and Dennye Nixon; grandson, Michael McGuffey; and great-grandson, Trenton Ewing. She is survived by her brother, Joel Hopkins; daughter, Susan Edmondson (Doug); son, Hal Huffmaster (Sandra); daughter, Nan McGuffey (David); grandchildren, Molly Edmondson Assantes (Rob), Pete Edmondson (Brooke), Emily Huffmaster Ewing (Randy), Denzil Huffmaster (Audra), Kristen McGuffey Neidert (Lee); four great-grandchildren; numerous nieces and nephews.
Nancy worked for Colonial Stores in her youth. Later, she fulfilled her dream of becoming a fulltime wife and mother. She had a great sense of humor and quick wit.
Anytime you came to her house and opened the car door she was always ready to go on an adventure. Her happiest moments were when her house was full of family and friends, sharing a meal around the table.
She was the rock and guiding light to her grandkids. She taught her family to care for others, love the church, keep the faith and have a strong family bond. She loved her dog and faithful companion, Annie, and her cat, Rambo.
She was a devoted member of Sardis Baptist Church, sang in the choir, attended WMU group, and enjoyed her Sunday school class. Her favorite organizations were St. Jude Hospital and Sardis Baptist Church.
A funeral service will be held Monday, June 14, 2021 at 11 a.m. at the Chapel of Parrott Funeral Home with Pastor Rick Todd and Pastor Craig Brown officiating. Interment will follow at Sardis Baptist Church Cemetery.
Those wishing may sign the online guestbook at www.parrottfuneralhome.com.
The family will receive friends Monday morning from 10 until 11 a.m. at Parrott Funeral Home and Crematory, 770-964-4800.