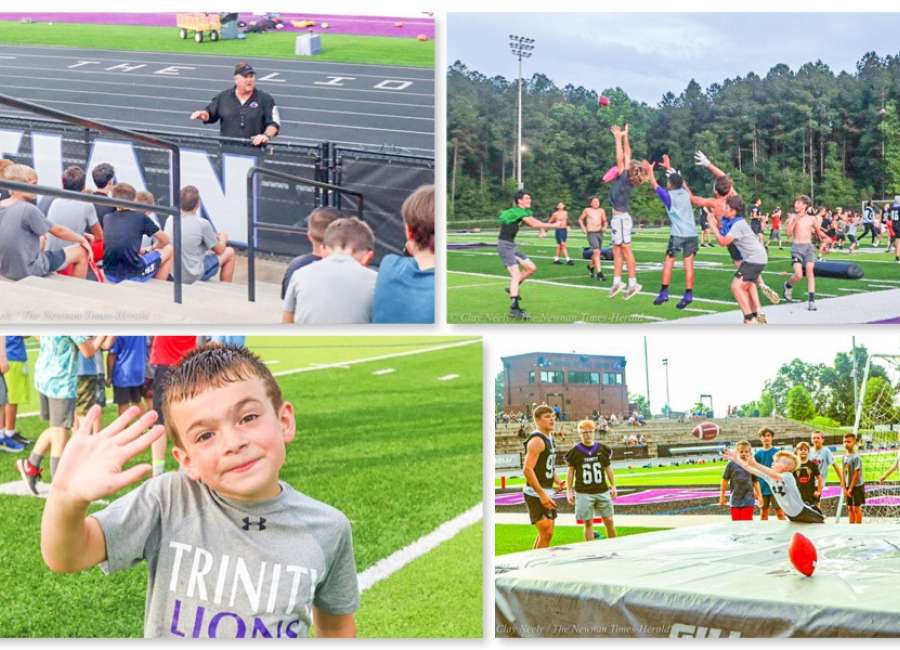 By Arvon Bacon
Last year's Class-A Private football runner ups held their annual junior Lions non-contact football camp at Trinity Christian School starting this Monday.
This year's camp produced their biggest turnout they've ever had of 140 campers.
The football coaches, along with their player-coaches, put together a four day action packed week filled with skill development drills and fun games for the kids to enjoy that they will look forward to year after year. The Lions' rising K-8th grade camp will continue this week until Thursday.
"We love this week. We try to make it the most fun week of the year for these boys, and try to make them love Trinity football specifically and hopefully one day they'll come back and play for us,"said Coach Dallas.
A common theme Coach Dallas stressed to the campers throughout day one was to strive to be your brother's keeper. Drawing inspiration from the B.C. era, he conveyed how even the greatest warriors needed someone to watch their back during the heat of battle.
The Lions will kick off their season, Aug. 20 for a big matchup against renowned Athens Academy.