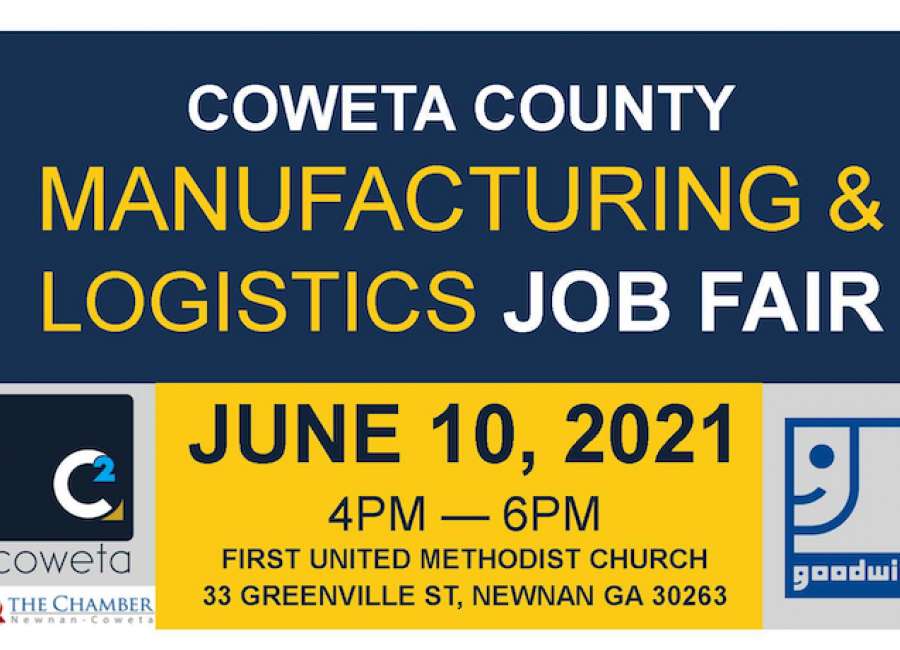 In an effort to get Cowetans back to work, a manufacturing and logistics job fair is planned for this Thursday.

From 4 p.m. to 6 p.m., First United Methodist Church will host the event, featuring a variety of local companies looking for talent.
Participating companies include Yamaha, Custom Molded Products, PetSmart, Variety Wholesalers, Comfort View Products, Mauser Packaging Solutions, McLane, Elite Comfort Solutions, Mallaghan, DHL, Saddle Creek Logistics Services, Chromalloy, and Buffalo Rock.
Coweta County, like counties elsewhere, is facing a workforce challenge, according to Molly Giddens, project manager for the Coweta County Development Authority.
"There are too many open jobs without people to fill them," Giddens said. "The effect of a limited labor pool slows production rate, ultimately hampering a business's ability to compete effectively. "
Last month, Governor Brian Kemp and Georgia Department of Labor Commissioner Mark Butler announced Georgia's plan for reemployment and economic recovery.
To address workforce shortages and boost a full economic recovery, state labor officials plan to end Georgia's participation in federal pandemic unemployment programs, effective Saturday, June 26, 2021.
Over the next several weeks, state officials will provide resources for job search support, education and training opportunities, childcare and transportation services, and safe workplace initiatives for workers, families, and employers.
First United Methodist Church is located at 33 Greenville St. in downtown Newnan. The event is sponsored by the Coweta County Development Authority and Goodwill Industries.