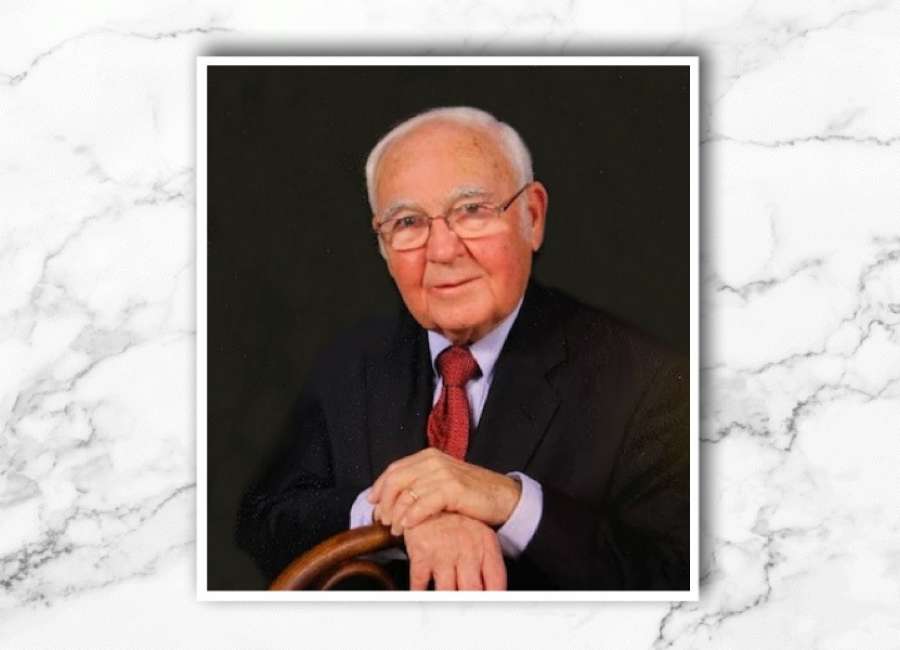 On Monday, June 14, 2021 God called his faithful and humble servant, Jimmy Houston Sprayberry, into His loving arms.
Jimmy was born May 22, 1931 in Newnan to the late Houston W. Sprayberry & Mattie Lou Lambert Sprayberry. In addition to his parents, he was preceded in death by his great-grandson, Landon Sprayberry.
Mr. Sprayberry grew up in Newnan and graduated from Newnan High School in 1951. After high school, he joined the U.S. Army where he honorably served until 1957. After his service in the Army, Jimmy began his professional career working with his father and brother at Sprayberry's Bar-B-Que. In 1982, he retired from the restaurant and with his wife, opened a children's clothing store in Downtown Newnan, Sprayberry's Small World. Mr. Jimmy was devoted to his faith and his beloved First Baptist Church.
The funeral is Friday, June 18, 2021 at 4 o'clock at the First Baptist Church of Newnan with Dr. Gene Tyre officiating. Interment will follow at Forest Lawn Memorial Park. The visitation is Thursday evening between 5-7 at McKoon Funeral Home. In lieu of flowers, memorial contributions may be made to the First Baptist Church of Newnan for missions and ministries, 15 West Washington St, Newnan, GA 30263. The family expresses their sincere thanks to the doctors and staff on the 5th floor at Piedmont Newnan Hospital and to Mr. Jimmy's devoted caregivers, Carla, Jeniffer, Kim & Iona.
Condolences may be expressed online at www.mckoon.com
Survivors include, wife of 70 years, Mary Summers Sprayberry; children, Cindy (David) Joy, Nancy (David) Parks, Jimbo (Carol) Sprayberry, Jr, Ruth (Cass) DuCharme, Amy (Roger) Dawson; brother, Donald Sprayberry; 12 grandchildren; 14 great-grandchildren; numerous nieces, nephews and numerous beloved friends.
McKoon Funeral Home & Crematory (770) 253-4580