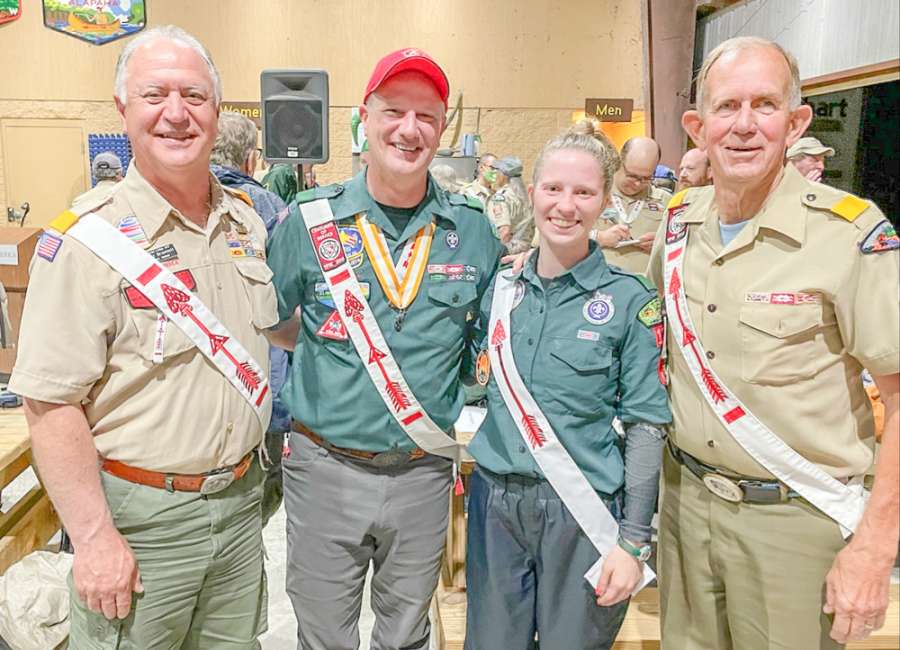 Coweta County resident Frank Harper was recently recognized with the Silver Antelope Award by the Boy Scouts of America during the organization's National Annual Meeting on May 27.

Established in 1942, the Silver Antelope Award is the regional-level distinguished service award of the Boy Scouts of America. Recipients of this award are registered Scouters of exceptional character in their region who have a history of distinguished service to youth.
Conferred by Scouting's National Court of Honor, the Silver Antelope Award is the highest award volunteers can receive at the regional level. The BSA's four regions are authorized to present no more than eight awards each year. Harper is just the third Scouter in the Flint River Council to receive the Silver Antelope Award.
Harper earned the rank of Eagle Scout as a youth. During his 34 years as an adult volunteer in both the Northeast Georgia and Flint River Councils, Harper has served in a variety of roles at the district, council, region, national and international levels of Scouting, including multiple terms as both Council Commissioner and as Area Commissioner.
Harper also served on the jamboree planning team for the World Scout Jamboree in 2019 in West Virginia, which hosted over 43,000 youth and adults from 152 countries. Nationally, Frank currently serves on the BSA's national membership committee.
Harper has received the District Award of Merit and the Silver Beaver Award, the highest honors for volunteers at the local and council levels, respectively. He also is a Vigil Honor member of Scouting's National Honor Society (Order of the Arrow), and has received the Founder's Award, Centurion Award and the national Distinguished Service Award for his service within the Order of the Arrow program.
Locally, Harper is currently serving as Adviser for Venture Crew 120 in Newnan, and as Lodge Adviser for Ini-To Lodge. Frank also serves on the executive board and executive committee of the Flint River Council, and as the council's representative to the National BSA Council.
Frank lives in Newnan with his wife, Melissa. Professionally, Harper is an attorney and practices family and bankruptcy law at Slepian, Schwartz and Landgaard in Peachtree City.