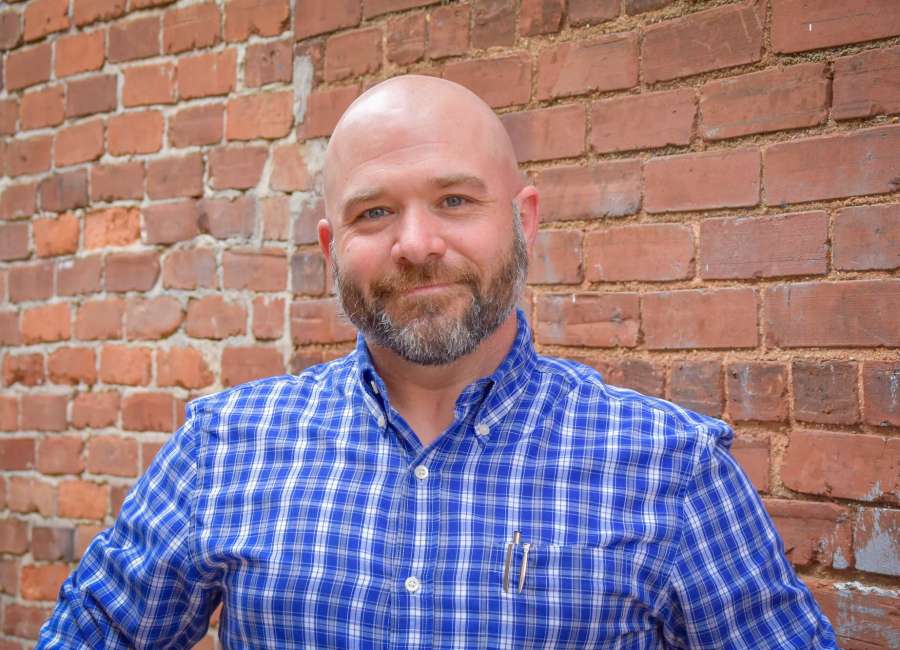 The other evening, I found myself in a happy place.
Sitting in a lawn chair on my patio, I could smell the marinated chicken cooking on my Trager grill while I watched the Braves game on mute. Instead, XM's "Yacht Rock" channel was on, filling the air with the sound of Kenny Loggins.
As soon as I realized what was happening, I had a good laugh. To be frank, I was having a dad moment.
In my younger days, I'm sure this sort of thing happened ironically – like wearing a thrift store shirt proclaiming "World's Best Grandpa" or "Look Who's 40." I've always maintained an affinity for dad-like leisure.
Back in Massachusetts, a group of friends and I fell in love with horseshoes one summer and we built our own pit, complete with a scoreboard.
As soon as my first child arrived, I was already wondering about the many ways I could eventually embarrass him. Turns out, blasting Ranchera or Hip Hop in a carpool line is a solid #1.
For the last few years, the boy and I have been flying to Texas for Father's Day. My mom's side of the family has a place out on Lake Texoma where "lake life" is practiced to its fullest extent. My cousins are titans of recreation.
It's also a place where the kids can roam with impunity. If they're not down at the water on the beach, they're on a boat getting pulled on an inner tube. When they're ready for a break, they're mindlessly fooling with the tabletop shuffleboard back at the house.
The adults aren't too different – we just have a cocktail in our hands and a little less motivation to change our scenery. We're all grateful to get out of town, to sip and chat with each other.
It was a pretty good clue that I needed some R&R when I viewed this upcoming vacation as a great opportunity to catch up on work.
The work brain is hard to turn off, though. Last time I was there, a huge plume of black smoke was spotted across the lake. For a moment, I considered not caring; but before I knew it, I was online, hunting down the cause.
Tanker fire on the highway, no injuries. Expect delays. Now back to our regularly scheduled cocktail.
As a kid, I spent my summers in Texas, allowing me time with relatives I never got to see much otherwise.
I've always joked that I maintain dual citizenship as a Texan.
This year will be a little different, as my daughter will be coming for the first time. Her brother always assured others she was too young to come, but there's no denying her now. This Georgia girl needs to see the big skies and the stars at night.
She'll also finally get to experience the joy that comes from a visit to Buc-ee's.
So this year, I'll be celebrating my role as paterfamilias, surrounded by my kids who will hopefully be making happy memories, too. I'm grateful for these times and to those who welcome their Georgia cousins, bless our hearts.
Meanwhile, my wife will also be celebrating this weekend by enjoying a period of uninterrupted sentences and sleep patterns. If you see her with a smile plastered on her face, wish her a Happy Father's Day.

****
Clay Neely is co-publisher and managing editor of The Newnan Times-Herald. He can be reached at clay@newnan.com