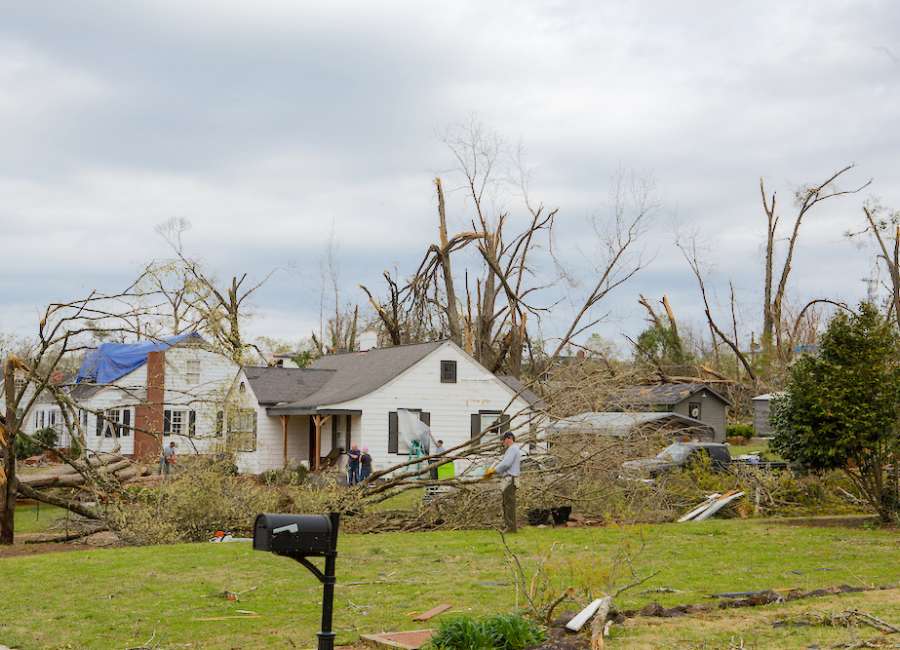 Over $575,000 has been donated to the Coweta Community Foundation's Tornado Relief Fund, and over $271,000 of that has already been dispersed into the community.

The foundation is working on launching a new round of grants for agencies undertaking long-term recovery work, according to Executive Director Kristen Webb and Vice Chair Cynthia Bennett. The foundation is also working on launching some educational classes to help people navigate long-term recovery from the storm.
Through phase I of the Hope Has No Deductible Program, $125,000 was given out through $500 grants to individuals to help with insurance deductibles.
The foundation set aside $25,000 to help renters pay deposits – both rental and utility – to get into new rental homes. So far, $9,150 has been disbursed.
The deadline for the rental assistance program is June 14. However, the foundation hopes to continue the rental assistance program through a nonprofit partner.
The foundation has sent out a request for proposals for nonprofit agencies to take over the program. There are currently 12 people who have applied for rental assistance but haven't yet found a place to live, Bennett said.
They are also looking toward reopening Phase I of Hope Has No Deductible, as some people are only starting to discover damage to their homes, Bennett said.
Twelve local agencies have already received grants to help with providing temporary shelter for those who can no longer live in their homes, as well as daycare support for people who are in motels, and support with food and other basic needs.
Funds are also going to help provide people with a place to store their belongings while they are in motels.
Those agency grants have totaled $137,197 as of June 7. The grants were for $10,000 and agencies could reapply for additional grant funds after spending the initial ones.
The foundation is now posting a Tornado Relief and Recovery Fund Impact Report on its website, cowetafoundation.org , so that Cowetans can keep up with where the money is going.
The larger grants will launch in July, and will be up to $25,000.
"They will be more toward long-term recovery," said Webb, and they will be reimbursement grants. Grant applications will require a detailed timeline and there will be a matrix for grading the applications. "It is very transparent, across the board," said Webb.
The grants will be to cover projects including rebuilding and restoration.
"It's not just clearing debris away," said Bennett. The organizations can use the grant funds to provide labor or materials for rebuilding projects, including for people whose insurance won't cover the full cost to rebuild their homes.
Educational seminars that the foundation is working on hosting will also launch in July.
Possible classes include having the state insurance commissioner's office come down to talk about dealing with insurance companies, filing complaints, and when to reach out to your local agent versus dealing with the corporate office, as well as educational classes on Small Business Administration loans for rebuilding and how to navigate them.
The foundation has been collaborating with nonprofit agencies in the community to work on tornado recovery and will continue to do so.
"If you are not directly involved in tornado recovery, you may not be seeing or feeling those efforts," Bennett said.