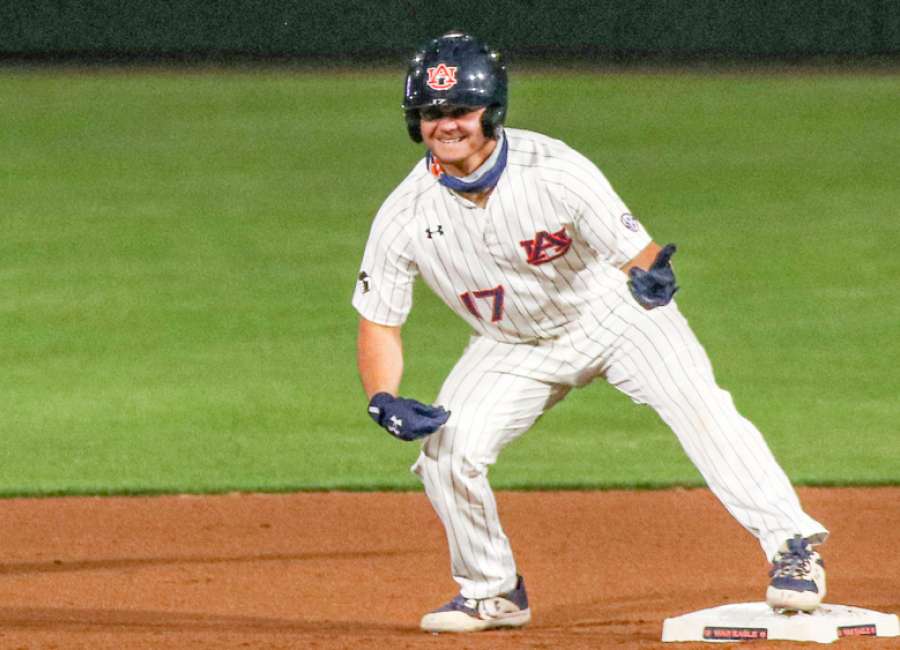 Former East Coweta catcher and current Auburn Tiger Ryan Dyal is spending his summer vacation in Virginia as a member of the Charlottesville Tom Sox baseball club.

The team plays in the Southern Division of the Valley Baseball League. Collegiate Summer League teams give college players the opportunity to showcase their skills against strong competition once the NCAA season is over.
Dyal had many memorable moments playing for Head Coach Franklin DeLoach's Indian teams from 2016 to 2019. He drove in six runs in the Indians' Game 2 playoff win against Etowah in 2017 and hit a home run in the deciding Game 3.
He was named first team All-Region and All-State for three seasons in a row.
After sitting his first year at Auburn after Tommy John surgery, Dyal was in the mix at the catching position all year for the Tigers. He started 31 of their 52 games and got stronger as the season went along.
He hit his first collegiate home run on April 30 in a 10-6 victory over Georgia.
The Valley Baseball League was formed in 1954 and it gives collegiate players an opportunity using professional baseball coaching and equipment. The scheduling prepares the players for the daily grind of a minor league season as opposed to the college schedule which is built around weekend conference series and a sprinkling of mid-week games.
The Tom Sox have won two of the last three season championships. The league did not play last season.
They play their home games at Willie T. Barnett Field on the campus of Charlottesville High School.
The Tom Sox returned to the field for the first time in two seasons on Saturday June 5 with a resounding 9-5 win over the Covington Lumberjacks. Dyal made himself right at home with an RBI single.
Currently, Dyal is second on the team with RBI through their first seven games.
The Valley Baseball League regular season extends through July 23 and then the playoffs commence. All Tom Sox games come with free parking and free admission during the season.