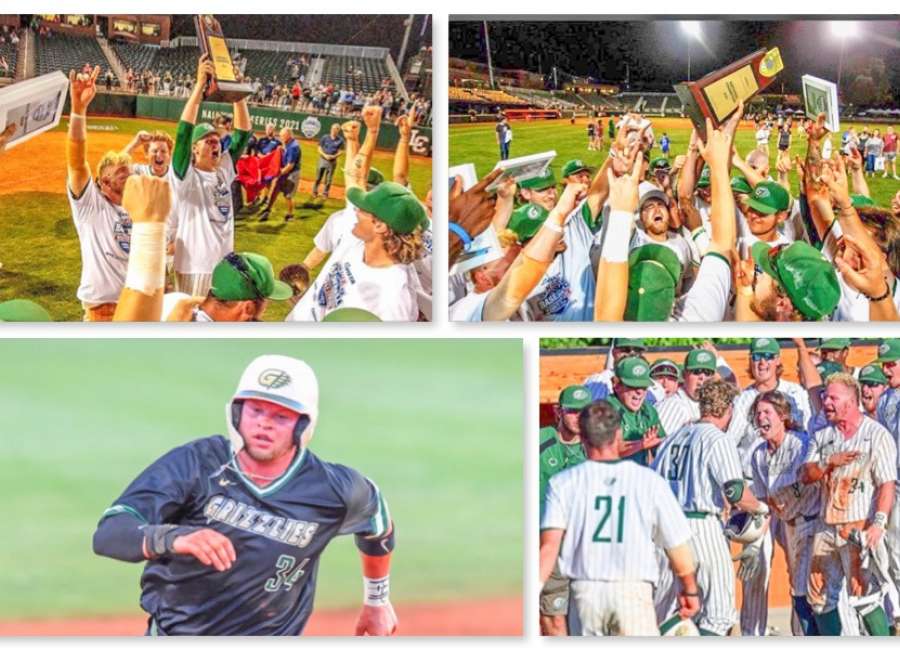 By Arvon Bacon
On the night of June 3, the Georgia Gwinnett Grizzlies and Heritage Hawk alumnus, Chase Evans, launched themselves into legendary status by winning the Avista NAIA baseball World Series.
Not only did Evans and the Grizzlies win the championship gold, but they swept all five of the World Series games, while outscoring their opponents 52-30.
Young, who began the season as the backstop for the championship winning Grizzlies made a transition to first base half way through the season and benefited greatly from the transitions batting an eye appealing .351, 6 HR, 42 RBIs.
The Newnanite's hot bat carried over into the postseason, producing a three-game streak of multiple-hit games to go along with a lead-off homerun in the eighth inning of the championship game, providing an insurance run to their 8-4 victory over Central Methodist.
"We knew we were the best team there, but it was nerve-racking as the game went down to the last out. My heart was pounding," said Evans.
Reflecting back on the moment when Evans and his teammates stormed the field after the final out was recorded, he said, "It was a surreal feeling, definitely a moment I will never forget."
The 2021 season was the first year the Heritage Hawk alumnus suited up for the Grizzlies, but the first baseman knew upon his first visit that Gwinnett would be the place he would call home for his foreseeable collegiate future.