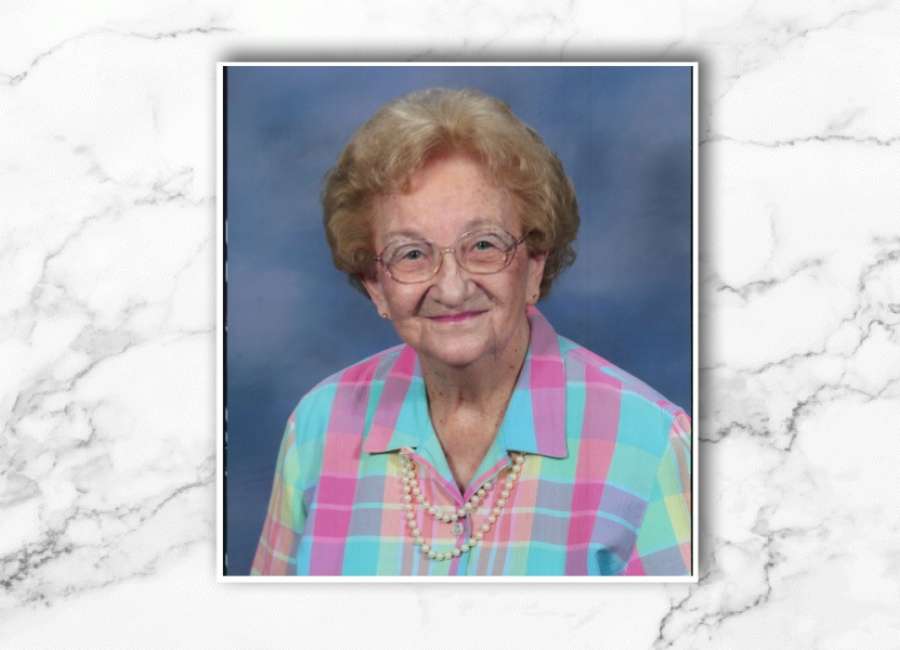 Florrie Mae Wortham Smith, 95, of Newnan passed away Tuesday, June 8, 2021 at Newnan Health & Rehabilitation.
She was born November 7, 1925 in Newnan to the late Benjamin Idus Wortham & Emmie Brown Wortham. In addition to her parents, she was preceded in death by siblings, Benjamin Wortham, John L. Mulkey, James Wortham, Nellie Jean Tilgham, and granddaughter, Ashley Cook.
Ms. Wortham graduated from Newnan High School in 1943 and then went to work for West Point Pepperell where she worked until retirement. After retiring, Florrie went to work with her daughter, Denise, at the beauty shop where she made many friends. Florrie was a longtime member of Unity Baptist Church.
The funeral is Saturday, June 12, 2021 at 1:00 p.m. at Unity Baptist Church with Pastor Danny Wilson and Gary Franks officiating. Interment will follow at Forest Lawn Memorial Park. The visitation is Friday evening between 6-8 p.m. at McKoon Funeral Home. Rather than flowers, the family requests memorial contributions to Unity Baptist Church, 311 Smokey Rd, Newnan, GA 30263.
Condolences may be expressed online at www.mckoon.com
Survivors include children, Billy (Betty) Cook, Bob (Judy) Cook, Denise (Gary) Franks, Rhonda (John) Marshall; grandchildren, Malinda Cook, Jason Castles, Jennifer (Joe) Oxford, Kevin (Kelly) Cook, Michael (Chassady) Veal, Brandon Howard, Amy (Adam) Westbrook, Natalie (Bridget) Triggs, John (Laura) Marshall, Mitchell (Lindsey) Marshall; siblings, Minnie Lou Moran, Pauline Smith, Harvey Wortham; 24 great-grandchildren; 3 great-great grandchildren; numerous nieces and nephews.
McKoon Funeral Home & Crematory (770) 253-4580