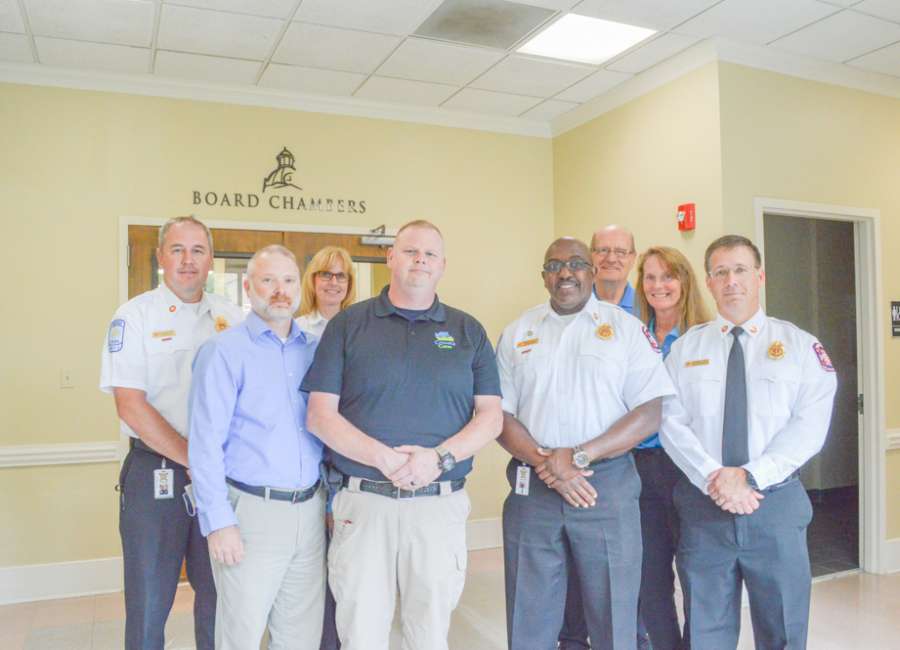 Coweta's mobile integrated healthcare program was recently awarded a 2021 Georgia County Excellence Award for its innovative approach to community investment by ACCG, Georgia's County Association.
Coweta Cares is a partnership of Coweta County Fire Rescue/Coweta EMS and the Pathways Center, a mental health provider.
The Coweta Cares SUV is staffed by a paramedic and a licensed professional counselor, who respond to behavioral health calls.
Coweta Cares visits people on a regular basis to help prevent behavioral health emergencies and responds to behavioral health 911 calls when possible.
Coweta Cares was developed by local partners committed to reinvesting existing resources to better serve citizens.
In partnership with local public safety agencies and other community stakeholders, including Pathways Center, Georgia Department of Public Health and Piedmont Newnan Hospital, the program was approved in October 2018 by the Coweta County Board of Commissioners and launched in March 2019.
"I'm incredibly proud of the work and quality of care provided by Coweta Cares since we began operations prior to the pandemic," said Coweta County Administrator Michael Fouts. "The team's innovative efforts, passion for improving the program and our partnerships have enabled Coweta County to be a leader in changing the standard of care for behavioral health and stroke patients."
Fouts said the vision for Coweta Cares was to provide patient-centered care to individuals experiencing a behavioral health crisis without having to navigate the complex health care system.
"The traditional model of transporting these patients to the hospital or possibly jail does not provide the care needed and strains public safety and public health resources in the community," Fouts said.
Coweta Cares addresses a common community need – providing mental health assessments and care on the front lines without the need for an emergency room or law enforcement.
Based on the program's success and availability of funds through the American Rescue Plan, Coweta County is confident that the Coweta Cares program will expand from one 12-hour unit to operate 24/7 this year.
"Coweta Cares has made a tremendous impact to our citizens and to our community since launching, helping to address an unmet need for behavioral health and stroke patients," said Coweta Communications Manager Catherine Wickey. "Without Coweta Cares there would have been more than 900 additional ambulance transports just on the limited day shift, in a one year period."
Fouts said the support for the program from the Coweta County Fire Department and from Pathways "has been tremendous."
Pathways CEO Jade Benefield thanked the commissioners for supporting the program and supporting Pathways.
"We're proud of the partnerships that have been developed and very thankful that you guys have recognized us so much," he said. "We're looking forward to continued partnerships and even expanding."
"It's great for us to be a small part in supporting something that can be so favorable and make such a difference in our community," said Commissioner Tim Lassetter. "I want to personally thank you for your efforts. Thank you for what you do and just keep up the good work."