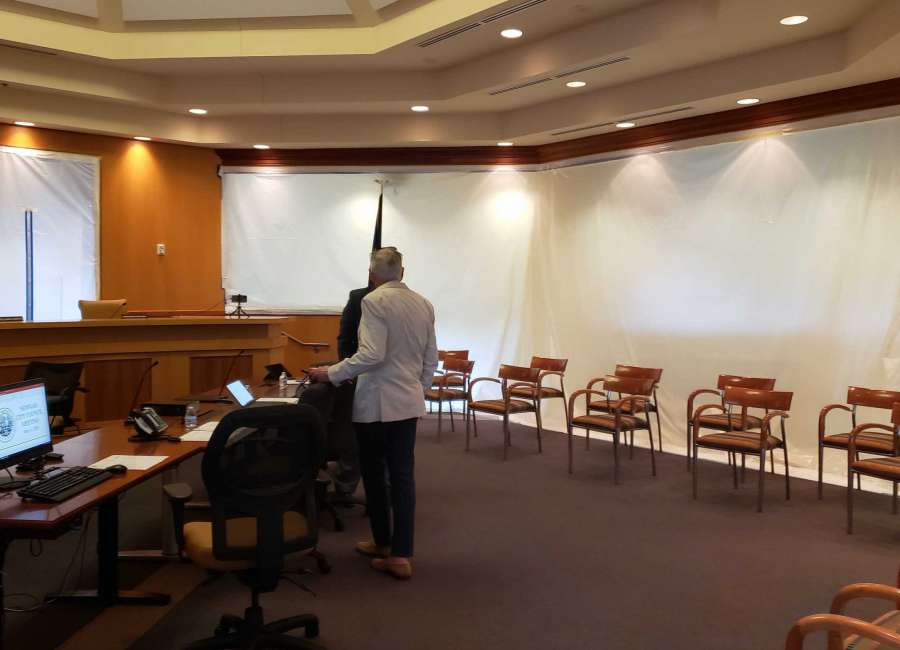 The repairs to the Newnan City Hall's city council chambers will get started right after next Tuesday's City Council meeting.

According to Hasco Craver, Newnan's assistant city manager, the work will get started "in earnest" the day after the meeting on Tuesday.
Craver said the city is taking advantage of the council's meeting schedule for June and July, where just one meeting is scheduled for the council per month.
The next meeting of the Newnan City Council, following the Tuesday meeting, will be July 20.
"That's more or less an entire month where they can be in there without any kind of disturbance," Craver said. "They've done remediation, but as far as reconstruction is concerned, it will start the day after our June 15 council meeting, and hopefully, fingers crossed, that will be complete by the July meeting."
The Richard A. Bolin City Council Chambers, located on the south end of Newnan City Hall, has been tarped off since mid-May, when the facility sustained water damage as a result of recent storms.
When the water damage was first discovered, city officials blamed the damage on storm debris that clogged up the facility's drainage system on its roof.
"So much water accumulated on the roof that it leaked in," Craver said back in May.
Despite the water damage, the Newnan City Council has not relocated any of its meetings since the damage occurred.
Back in May, it was estimated that repairs to the council chambers would take about a month to complete.