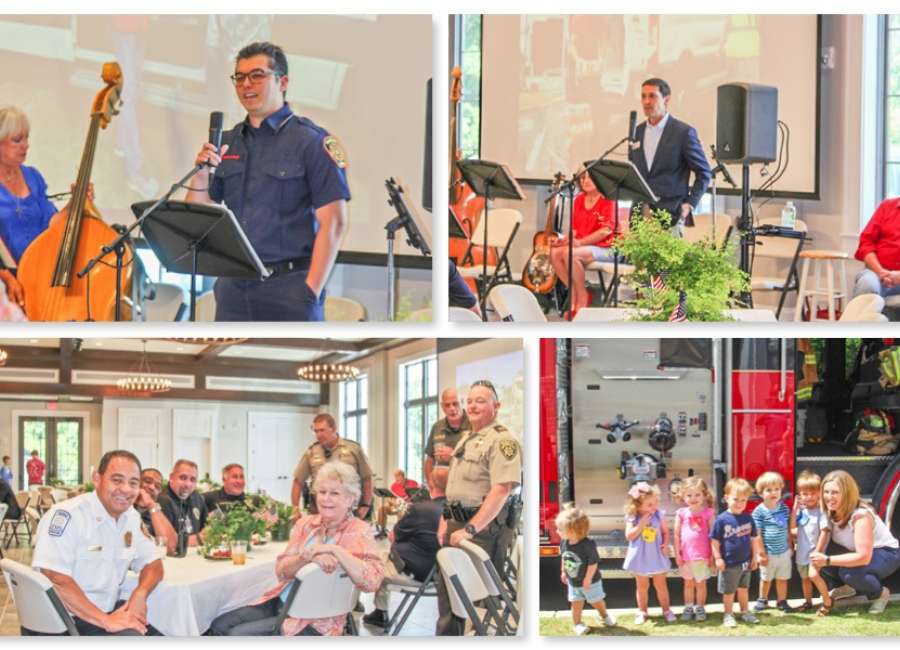 In honor of those who have worked through the aftermath of the EF4 tornado last March, Central Baptist Church recently hosted a Disaster Response Appreciation Lunch.

On Thursday, June 3, members of Central Baptist put together a home cooked meal and welcomed all local first responders, including members from the city of Newnan Street Department and Newnan Utilities.
Central Baptist Deacon Ken Eggleston approached Pastor Matt Sapp with his idea for the luncheon. With the blessing of the other deacons, the idea took off.
"As a church, it was a natural thing for us to do," Sapp said.
"Dozens of our members were directly impacted by the tornado – many were displaced or saw their homes destroyed," he continued. "We saw it as a great chance for us to thank our city and county for their ongoing help."
Turnout among the local agencies for the luncheon was great, according to Sapp. With music provided by the Straynotes Band, attendees enjoyed a luncheon of barbecue, fried chicken and a number of deserts prepared by Eggleston and other church members.
Mayor Keith Brady spoke on behalf of the city, while Otis Jones III spoke on behalf of the many affected homeowners.
The idea of creating a challenge coin was presented by church deacon Ray DuBose, and designed by Sara Arnall, a Central member whose house was directly impacted by the tornado. The coins were manufactured by "Coins for Anything, Inc" a 100 percent veteran-owned company.
"Police, firefighters and members of public safety appreciate challenge coins," DuBose said. "I believed it would be meaningful to have one to remember the Appreciation Luncheon."
DuBose said the event was also a great opportunity to thank those who don't always receive the same accolades that police and firefighters do.
"We often forget to thank those who open up the roadways, remove the trees, answer the phones and do the dirty work," he said. "This is a great chance to thank the lineman and all the support people."
Eggleston said he was proud of the church and the culmination of its efforts to honor those who serve the community, through good times and hard times.
"God led us to doing everything exactly how it needed to be done," he said. "We're excited to show off our new building and host our first function as a sign of appreciation. It's not just a place for us, but it's for everyone."

PHOTOS BY MARIE UMBACH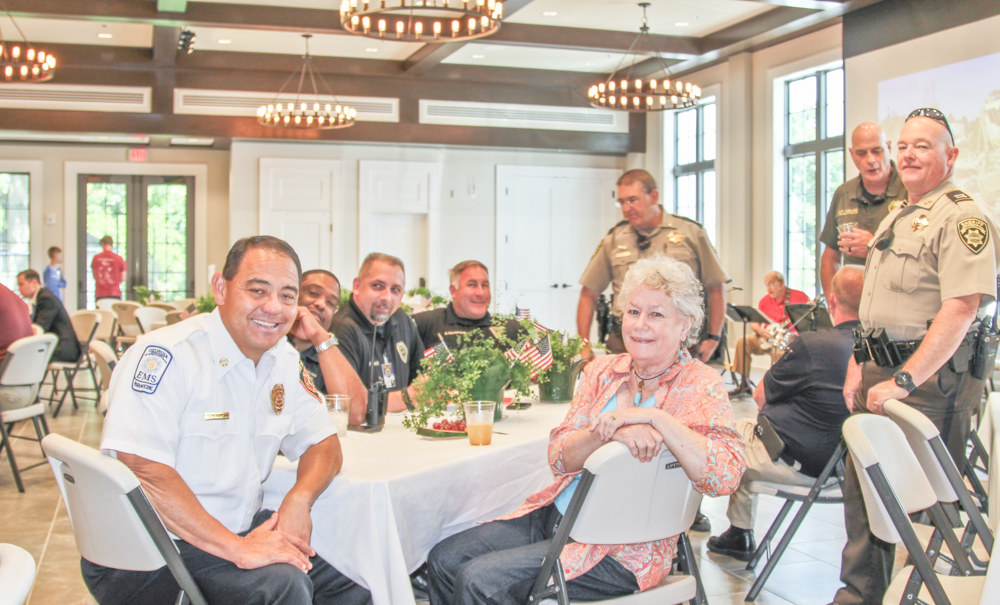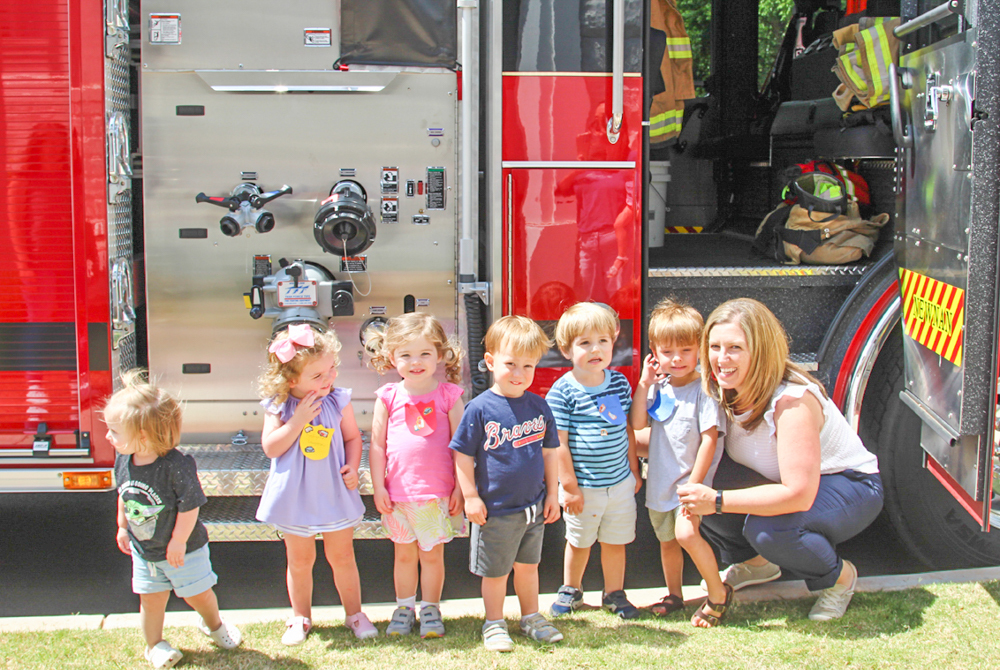 Rev. Katie Faison shows off a firetruck to some of the church's younger members.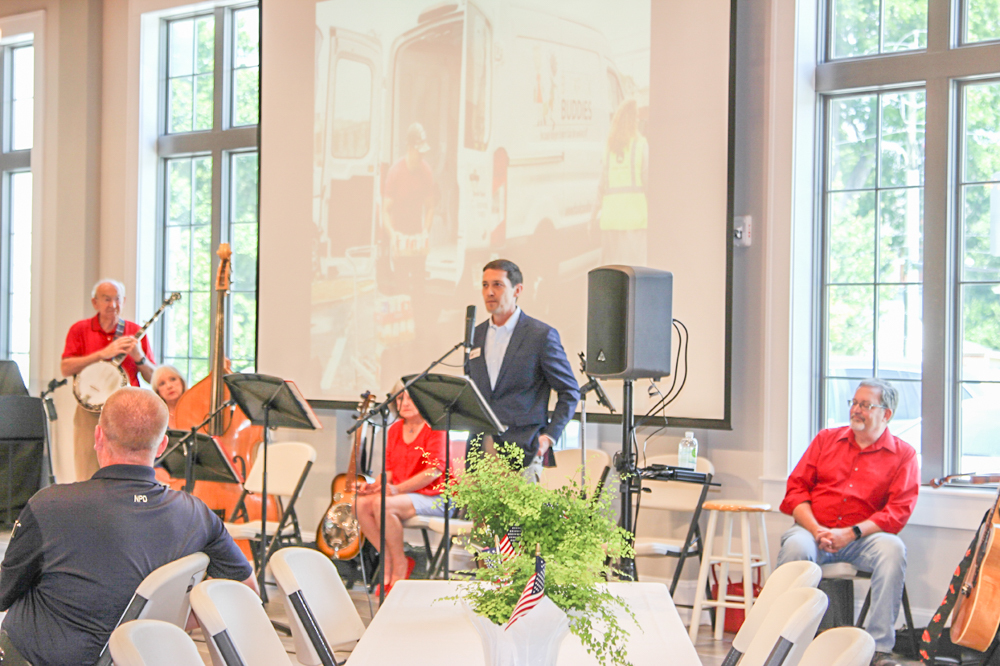 Central Pastor Matt Sapp welcomes those in attendance to the Disaster Response Appreciation Lunch.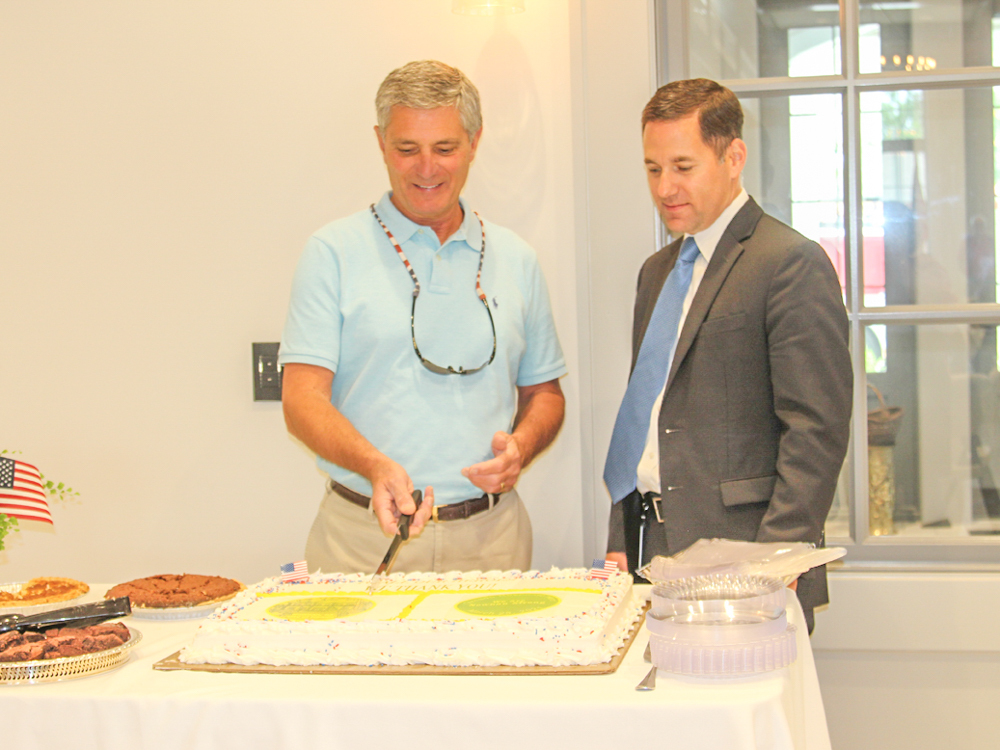 Mayor Keith Brady and County Administrator Michael Fouts cut a "thank you" cake on behalf of the church for the relief efforts of first responders along with city and county employees.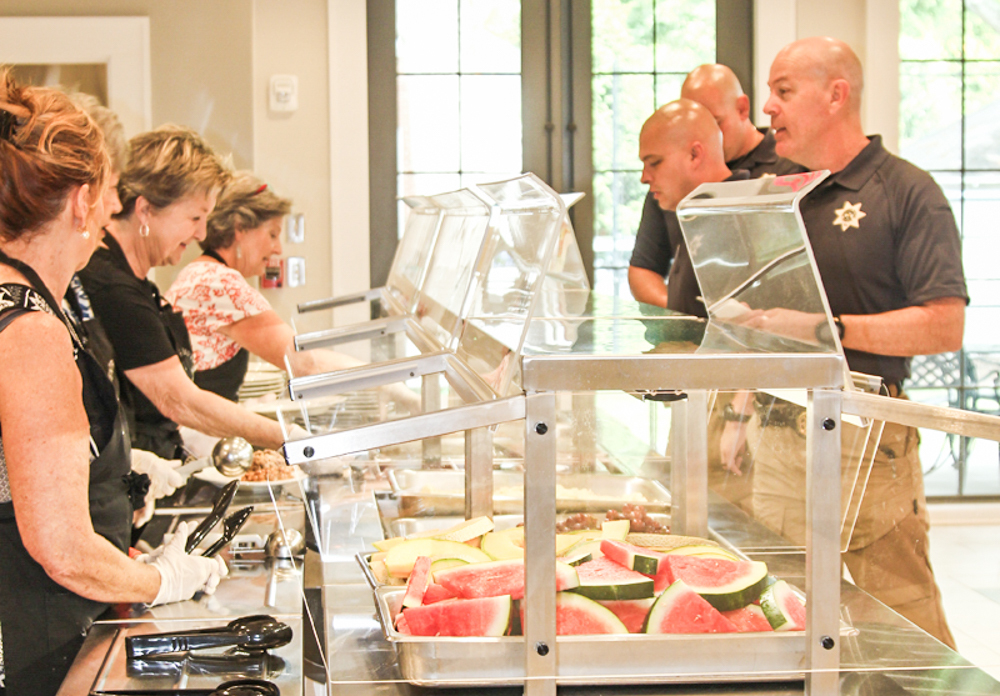 Members from the Coweta County Sheriff's Office are served lunch from members of Central Baptist Church.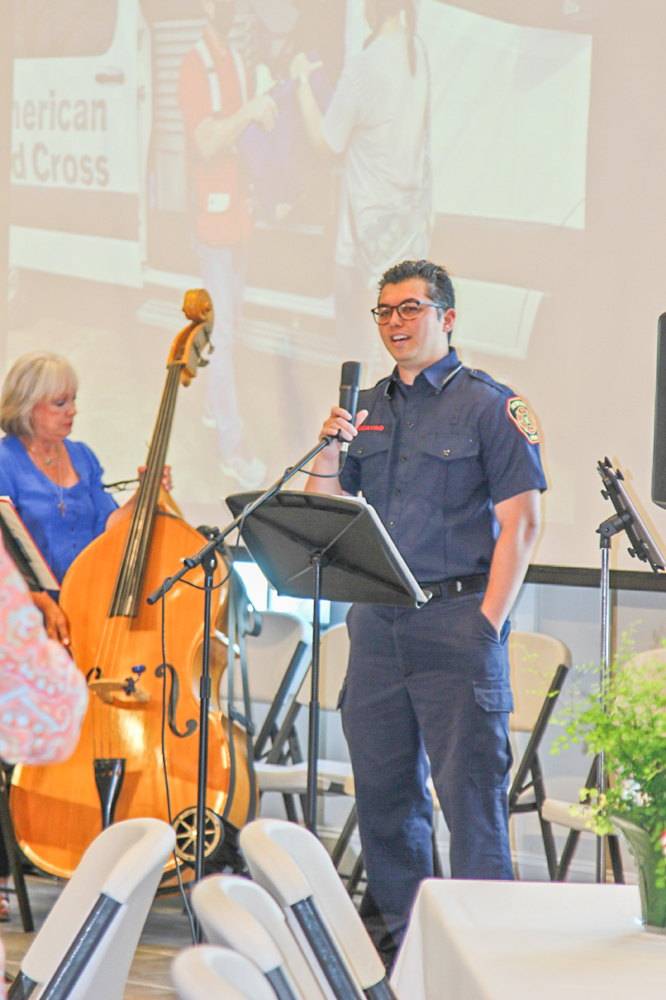 Newnan Firefighter Andrew Bungcayao speaks to the audience, thanking them for their support, during the luncheon.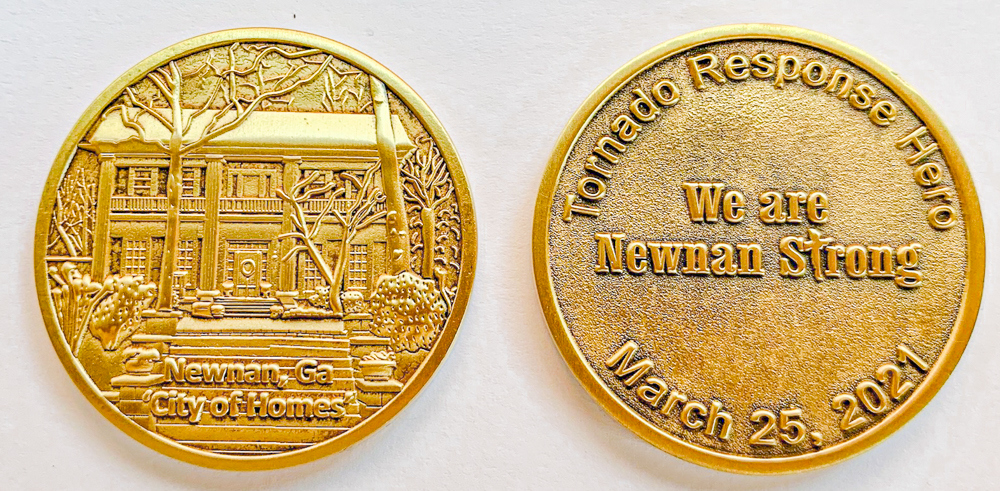 Those in attendance were presented with a challenge coin, designed by Sara Arnall, a Central Baptist member whose house was directly impacted by the tornado.