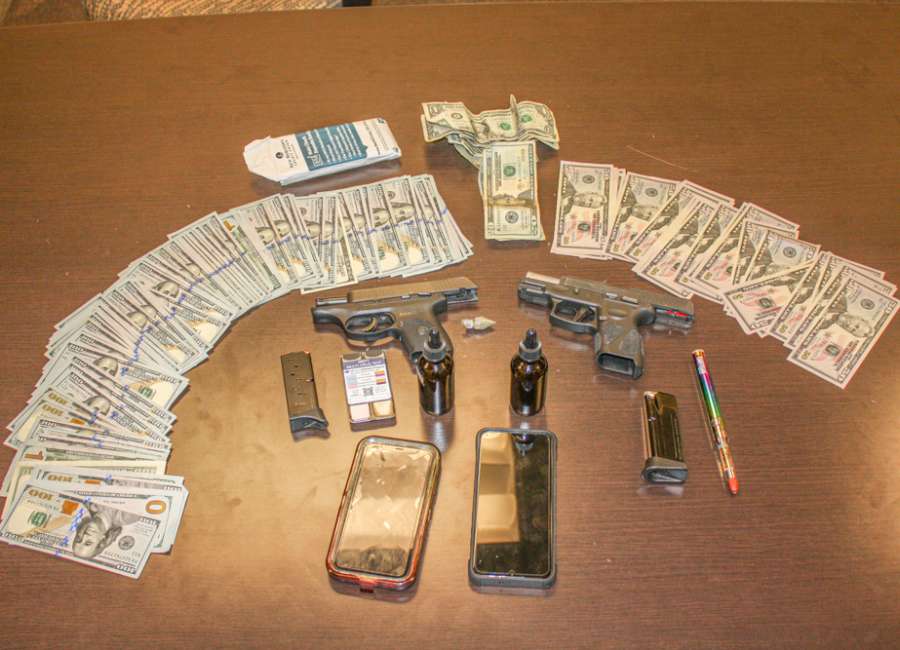 Investigators said a speeding motorist led to the seizure of liquid methamphetamine, five figures of cash and a stolen firearm.

The incident occurred Monday afternoon when a member of the Coweta County Field Operations/K9 unit conducted a traffic stop on the interstate after clocking a car traveling 92 mph in a 70 mph zone.
The occupants of the car said they were traveling back home to Mobile, Alabama. Due to the strong odor of marijuana coming from the interior of the car, deputies performed a search of the vehicle.
Inside the car, deputies located two firearms, $10,000 in cash located in a fanny pack, four ounces of liquid methamphetamine, along with an undisclosed amount of THC oil and marijuana.
One of the two firearms was reported stolen out of Alabama, according to Inv. Toby Nix with the Coweta County Sheriff's Office.
Tyrone Simmons, 33, Gary Horn, 33, and Keira Merity, 29, of Mobile were arrested and charged with methamphetamine trafficking, narcotics possession, theft by receiving, possession of a firearm during commission of a crime, and speeding.
All three are being held at the Coweta County Jail without bond. Nix said more charges are pending, Horn is under federal probation for trafficking and gun charges.