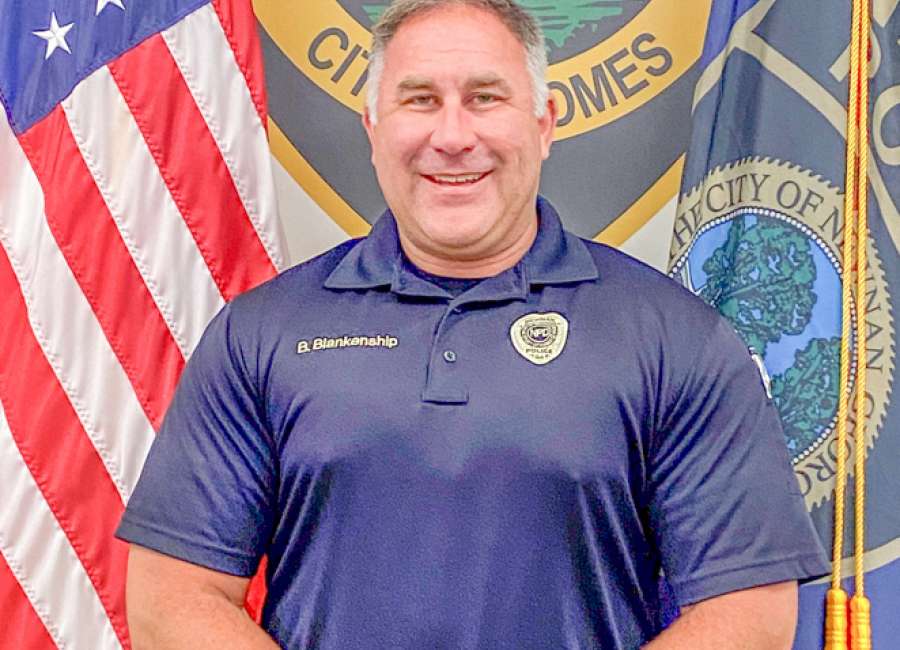 Brent Blankenship, who had served as a lieutenant for the Newnan Police Department, will take on the reins of chief of police following the retirement of Chief D.L. "Buster" Meadows at the end of the month.

Blankenship, who has spent 22 years in law enforcement with the city of Newnan, holds a bachelor's degree from LaGrange College.
He joined the department in 1999 as a patrolman, worked on the bike patrol unit, and later worked his way to traffic, serving as a detective and sergeant. In 2018, he was promoted to lieutenant of the Office of Professional Standards.
Blankeship said he's grateful for the opportunity to serve the community and thanked the city manager's office and city council for the support.
"Newnan has three special traits that many other communities don't when it comes to police – the support from city hall, city council and the citizens," Blankenship had. "Many are lucky to have one, let alone three, but our community is special."
With the successor named, the two chiefs will now have several weeks to prepare for the transition, which will see Meadows leaving the police department after 47 years – having served the last 19 as chief.
During Meadows' tenure, the department has increased in size and focused on community relations efforts by creating the department's community outreach department, which among other programs, has implemented programs such as the Guitars Not Guns initiative.
"He has taken a familiar approach to manage the staff and the community while responding to the community's growth with professionalism," said Hasco Craver, Assistant City Manager.
Blankenship said those same community policing efforts will continue under his leadership.
"Chief Meadows helped shape these initiatives, and we're fortunate that he's leaving such a great department for me to work with," he said. "It's a blessing, and I look forward to continuing these efforts, to lead and push forward."
As the city of Newnan continues to grow, Blankenship said the department will too. That means a focus on development and training while furthering the community connection.
"Chief Meadows values family, and we want to maintain that," he said. "With a large organization, teamwork begins from the top down – to take all those pieces and get the job done right and better than before."
Going forward, Blankenship aims to reexamine organizational charts to determine if improvements and opportunities for advancement can be made, including a focus on continuing education among staff.
Citing the legendary Coach Vince Lombardi, who demanded "perfection" from his team, Blankenship also urges his organization to strive for perfection.
"With that mindset, no matter what they do, they'll achieve excellence," he said. "That will only strengthen us and make us better. We want our employees to achieve."
For the next several weeks, Blankenship and Meadows will be working together during the transition. Speaking to his successor, Meadows said he's leaving the department in the best hands possible.
"I think he will do an outstanding job in advancing the police department to the next level of professionalism that our personnel are capable of achieving," Meadows said. "He will push for the best interest of the department and the city of Newnan. I'm proud to leave our department and city in such capable hands."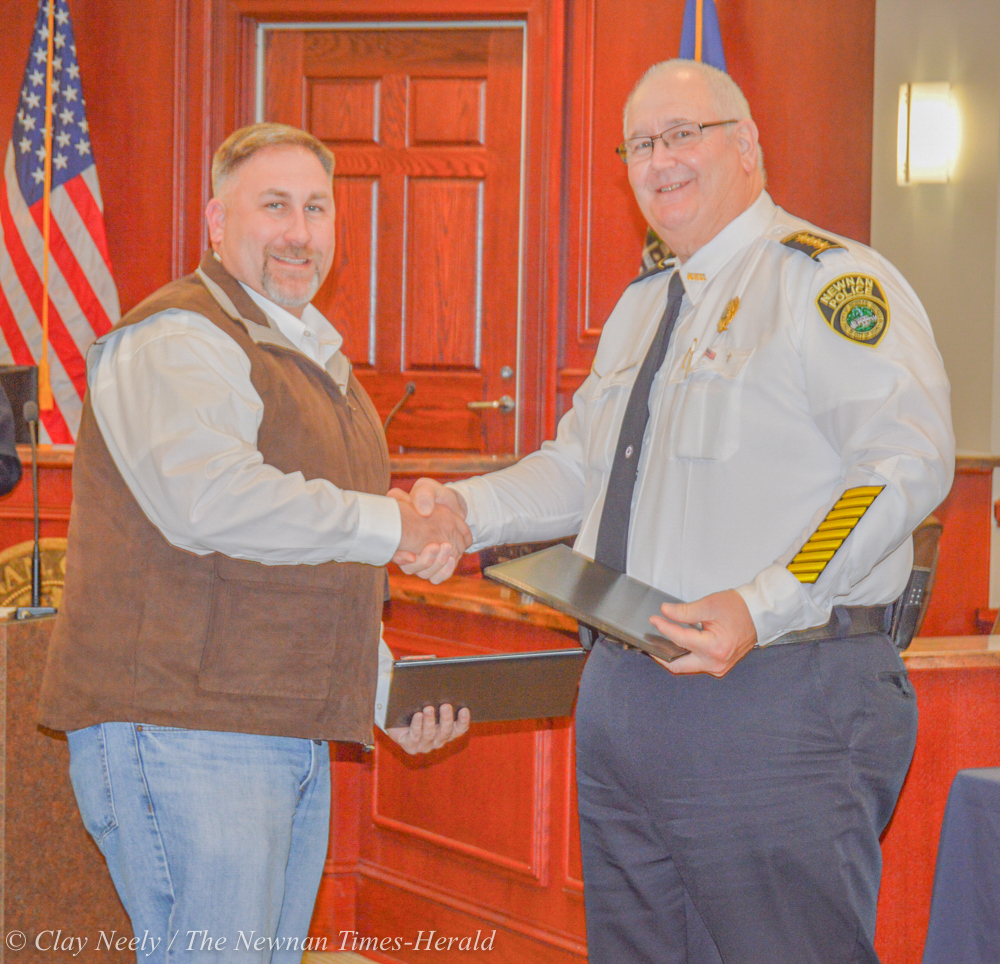 Newnan City Manager Cleatus Phillips said Blankenship has all the qualities the city is looking for to lead the city of Newnan Police Department.
"He has proven himself as a leader in the department over the past 22 years with his dedication, integrity, and knowledge," Phillips said. "I am confident that his vision and goals as the Newnan Chief of Police will align exceptionally well with our police department, our city organization, and also with our community.
"I can't say enough about Chief Meadows and the legacy that he leaves behind," Phillips continued.

Deputy Chief Mark Cooper resigned from his position last Friday citing personal reasons. Deputy Chief Jay LaChance remains in his position.