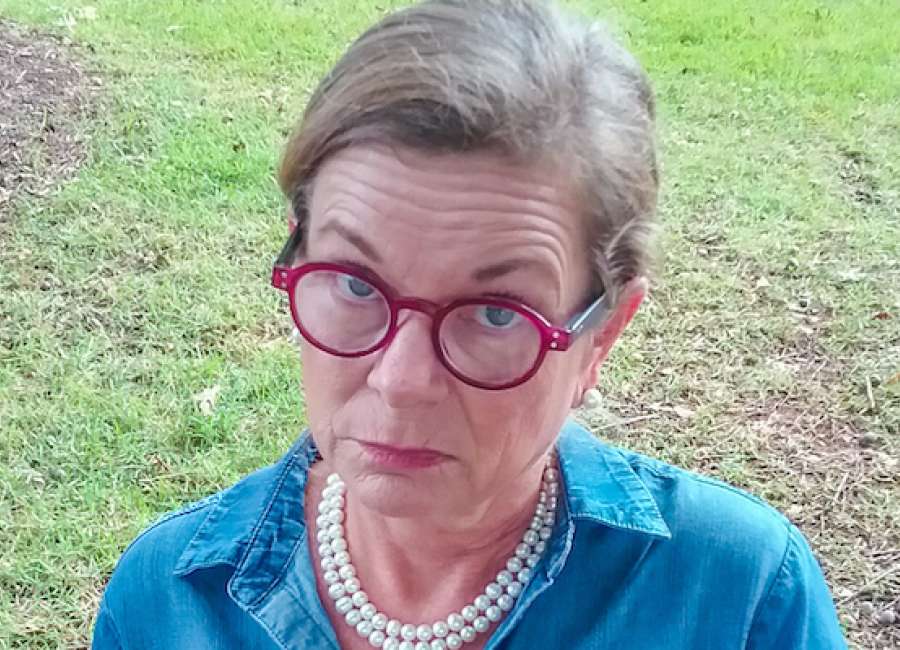 Dear Miss Pearl,

Our children and grandchildren live in different states, so my husband and I have rented a house at the lake for us all to spend a week together. I received an email from my daughter-in-law TELLING me what groceries to get for her (fat-free plain yogurt, flax seed, avocado oil, etc.). She even told me what wine to buy! We are spending a small fortune to rent this house; don't you think she should buy her own groceries?
She TOLD you what groceries to buy for her? Oh, that is SO WRONG. The fact that she did not ask is reason enough to not get anything on her list. Simply tell her that, unfortunately, you will not have room in your car for her requests since you will be bringing two pound cakes, your famous butterscotch brownies, and three dozen pecan tassies; along with your black iron skillet and Dutch oven (not to mention a case of Coors Light). Your daughter-in-law can bring her own healthy choices. Perhaps, to keep the peace, you should tell her you will be making homemade ice cream, too!
Dear Miss Pearl,
How old were Little and Baby when you taught them how to do their own laundry? My children are 15 and 13 years old, and I think it is time for them to start.
My name is Miss Pearl and I am an enabler! I SHOULD have taught them how to do laundry, but I didn't. Truth be told, I did the boys' laundry until they graduated from the SEC Powerhouse school. There, I said it. I'm sure they did a load or two that I didn't know about but, for the most part, I was their laundry queen. Do yourself and your children a favor and teach them now. And don't forget to tell them how important it is to check the pockets before washing. I made a little spending money doing Little and Baby's laundry!
And Another Thing:
1. We are lucky if we get a few weeks of fall, winter and spring weather. Why is it that we can always count on summer to show up early and stay late?
2. Georgia is the peach state, yet South Carolina grows more peaches. Maybe we should change to the "hot and humid" state.
3. Sweating is a satisfying way to achieve a good cleansin'. Whether you are exercising or just walking to your mailbox, we all need to remember the importance of practicing good hygiene during the summer months. And you may want to keep a Vicks Vapor Nasal Stick in your purse or pocket in case you find yourself in a crowded elevator with someone who doesn't know the value of deodorant.
4. Ice cream makes everything better!
"Miss Pearl," aka Colleen Sprayberry, is one of Newnan's leading authorities on modern etiquette. She gladly lends her advice to everyone whether they want it or not, because, "After all, it's all about the children and setting a good example for them." Her videos are available on her Facebook page and YouTube channel. She can be reached at misspearl678@gmail.com .