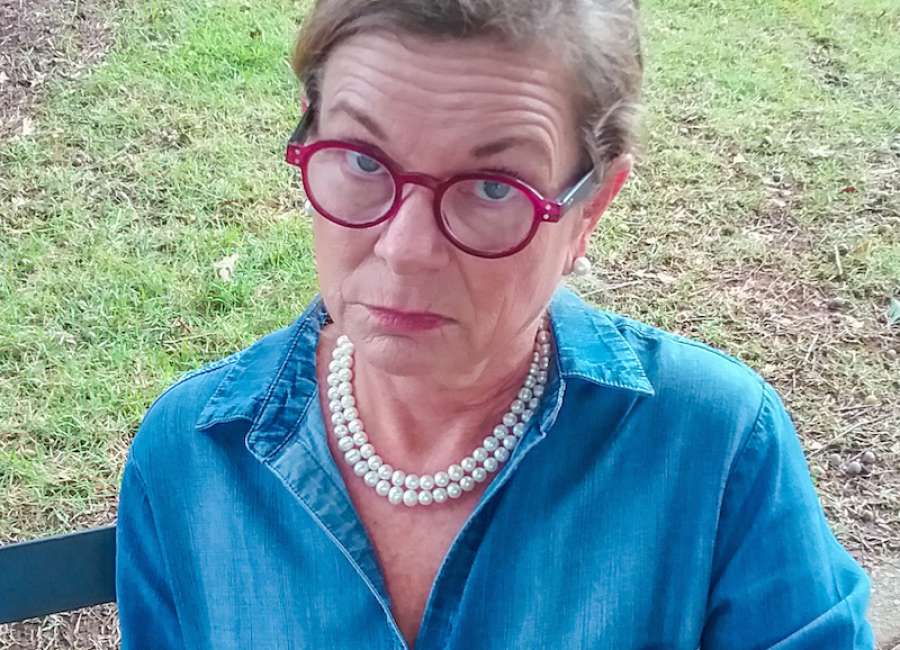 Dear Miss Pearl,
Both of my parents have carrying permits for their pistols. Would you please explain to them that just because they have a permit does not mean they have to always carry their pistols. I was so embarrassed when they were showing them off at our recent family reunion.
Seems to me that you might want to have a pistol at the family reunion. Just kidding!! I am aware that there are many people who are now carrying pistols with them. I can only trust that they have taken a gun safety course, have passed a lengthy psychological exam, can recite all of the words to the Gettysburg Address, and know the difference between hydrangeas and azaleas. My opinion, however, is that the only people we should SEE carrying a gun are members of law enforcement.
Dear Miss Pearl,
A neighbor put a table and four chairs on the street for trash pickup. The table had a broken leg and two of the chairs had the bottoms busted out. I hauled it all back to my house and my husband fixed it all up like new. I took a picture and showed it to my neighbor and now she wants it back!
Oh, HELL NO! Once it is on the street, it is yours to keep (it says so in the Bible). I love a good street find. Little and Baby lived with many of these treasures when they were attending the SEC Powerhouse school. I wasn't about to spend money on furniture for them if I could help it because I knew they wouldn't use a coaster! You would be amazed at what you can do with some fresh paint, duct tape and furniture wax. You tell your neighbor that you would be happy to SELL her the table and chairs. "One man's trash is another man's treasure."
And Another Thing:
Here are a few of my summer reading suggestions:
"Beach Music" by Pat Conroy
"A Place Called Canterbury" by Dudley Clendinen
"The Dwelling Place" by Elizabeth Musser
"Sarah's Key" by Tatiana DeRosnay
"The Naked And The Dead" by Norman Mailer
"Firefly Lane" by Kristin Hannah
"Outer Banks" by Anne Rivers Siddons
"The Dovekeepers" by Alice Hoffman
"The Tattooist of Auschwitz" by Heather Morris
"Sullivan's Island" by Dorothea Benton Franks
"I Am Charlotte Simmons" by Tom Wolfe
"Cutting For Stone" by Abraham Verghese
"Where The Crawdads Sing" by Delia Owens

"Miss Pearl," aka Colleen Sprayberry, is one of Newnan's leading authorities on modern etiquette. She gladly lends her advice to everyone whether they want it or not, because, "After all, it's all about the children and setting a good example for them." Her videos are available on her Facebook page and YouTube channel. She can be reached at misspearl678@gmail.com .