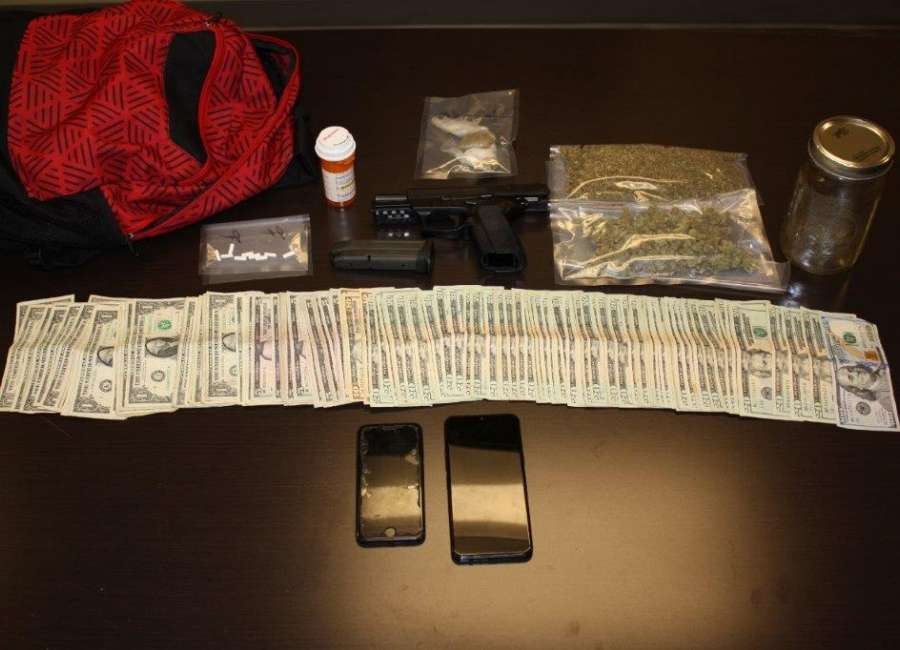 An equipment violation led investigators to seize marijuana, approximately $1,700 and a stolen gun.
Kemond Johnson, of Montgomery, Alabama, is charged with narcotics possession and possession of a firearm by a convicted felon, and possession of a weapon during the commission of a crime.
The incident occurred June 16 when the Coweta County Sheriff's Office conducted a traffic stop at the mile 38 marker on Interstate 85.
During the stop, a K-9 unit performed a search of the vehicle. Inside the car, deputies reportedly discovered a stolen gun, Xanax, marijuana, plastic baggies and about $1,700 in cash.
According to Inv. Toby Nix, the driver claimed everything belonged to him. The two passengers were released.
Johnson claimed all the items belonged to him, and his two passengers were released, according to CCSO Inv. Toby Nix.