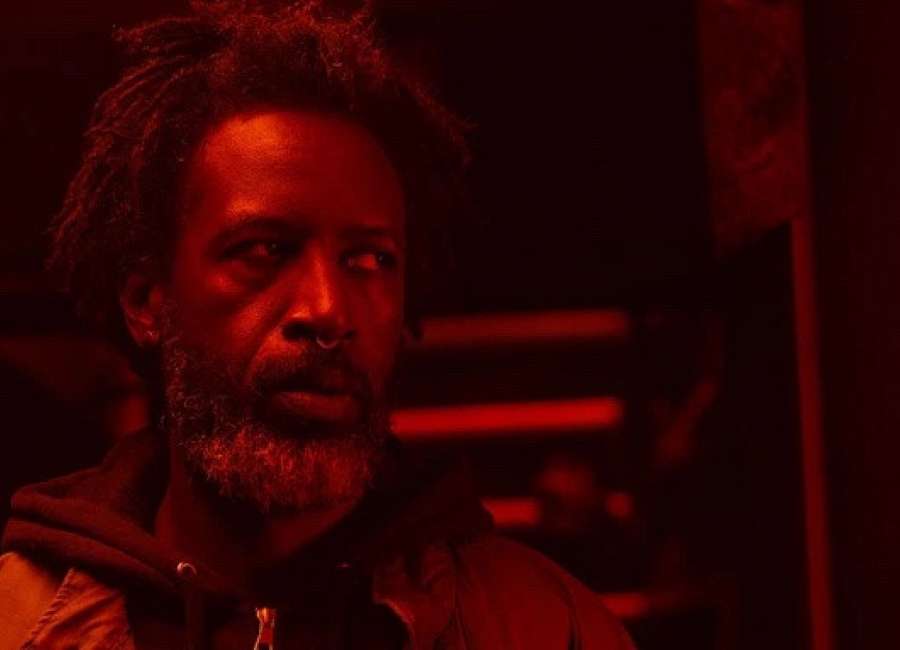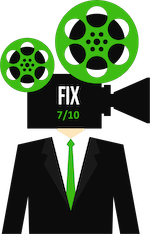 Review By: Jonathan W. Hickman

Akilla coolly ignores the shotgun barrel hovering dangerously before him.
Instead, he intensely studies the nervous youth threatening him with it. In that boy, Akilla sees himself. And at that moment, the world changes for them both.

Director Charles Officer's "Akilla's Escape" takes viewers into a dark, criminal underworld that's linked to the Jamaican communities in New York and Toronto. As his troubled protagonist, Akilla, Officer casts the soulful Saul Williams. In addition to acting, Williams is a poet and musician. Working with Massive Attack's 3D (Robert Del Naja), Williams crafts an effective soundtrack for this distinctive crime-noir. The music melds well with the neon-soaked cinematography.
The script splits the story between two eras, 1995 and the present. In 1995, a young Akilla (Thamela Mpumlwana) lives in New York City with his parents. In 2020, Akilla (Williams) works as part of a marijuana distribution operation in Toronto that's recently gone legit with legalization. But as he nears a massive payday, Akilla begins to question his motives and the efficacy of the industry.
While making a late-night delivery, Akilla interrupts a robbery in progress. Three masked youths take the location by force. One boy named Sheppard (also played by Mpumlwana) uncomfortably wields a sawed-off shotgun. And when he points it wearily at Akilla, a connection is made. Two of the thieves manage to get away, leaving Sheppard behind in the custody of Akilla.
When no-nonsense crime boss, Athena (Theresa Tova), orders Akilla and her goons to retrieve their stolen money and merchandise, a bloodbath is all but inevitable. But the introspective Akilla has other plans that will hopefully save Sheppard and avoid unnecessary violence.
"Akilla's Escape" takes a familiar crime story and graphs onto it a moody exploration of racial and cultural identity. The low-key, languid action elements slowly evolve, but the film hardly drags. Williams is terrific as the conflicted Akilla, whose calm exterior shrouds a dangerous and explosive killer underneath. Akilla's simmering anger is tempered barely by a bit of mindful breathing; Williams plays it as a pot boiling.
The story of Akilla's past is more powerful than the action/crime narrative of the present. By focusing on the origin of an urban child soldier, Officer's otherwise unremarkable film gets a big boost. And there's a good message concerning domestic violence embedded therein.
Williams' work both in front and behind the camera is strongly felt. Specific sequences might seem indulgent, especially early in the movie, as the soundtrack takes over in an almost music video manner. The opening title sequence is long, but the excellent use of archived footage from Jamaican history is informative.
If there's one masterstroke narratively and visually it is in the perspective adopted by Officer, screenwriter Wendy Motion Brathwaite, and cinematographer Maya Bankovic. We see much of the story as Akilla sees it. Therefore, from that personal point of view, Sheppard is Akilla as a young man.
The purposeful decision to use the same actor in both roles is so effective that I found myself caught up in Akilla's conflicted emotions. It attests to the power of the cinematic form. This device achieves an unexpected level of affective empathy.
Visually, the movie contains terrific use of low-light camera work that replicates the journey into a night of haunting carnage. I was reminded of something like The Safdie brothers' 2017 film "Good Time." It's a messy, even ugly, image progression displaying threats and dangers at every turn.
In the flashback sequences, the images start bright and somewhat more hopeful. But this ever-darkening past, where Akilla transitions from innocent child to man of violence under the tutelage of his criminal father, is ominous.
For a production built on a shoestring budget, Officer gets the most out of his team. The result punches way above its indie roots. And I can't wait to see the next filmmaker that makes use of Williams' soulful talents.
"Akilla's Escape" is in limited theatrical release, and it's available for rent on various streaming platforms.
A RottenTomatoes.com Tomatometer-approved critic, Jonathan W. Hickman, is also an entertainment lawyer, college professor, novelist, and filmmaker. He's a member of the Atlanta Film Critics Circle, The Southeastern Film Critics Association, and the Georgia Film Critics Association. For more information about Jonathan, visit: FilmProductionLaw.com or DailyFIlmFix.com .