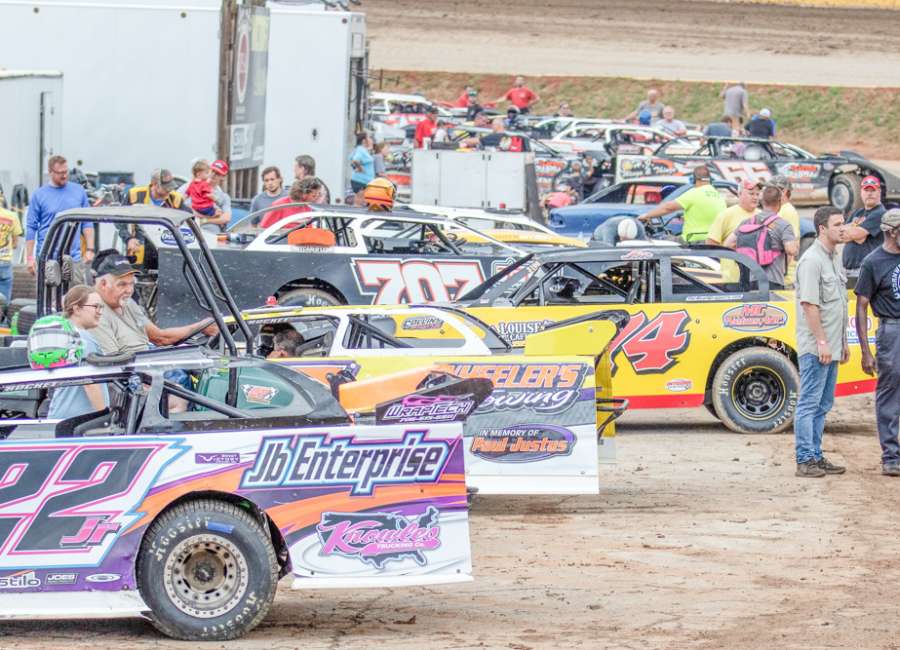 After taking a week off, racing returned to Senoia Raceway last Saturday night.
The Pollard family opened the gates and invited all their neighbors and friends back again for a jam-packed evening of racing action.

One guest who made an early appearance was the rain. A huge deluge early in the afternoon turned the racing bowl into a quagmire. With only a few hours until racing started, it was all-hands on deck for the track staff to complete preparations. It was also an opportunity for the Pollard family to show just how much they care about their facility and their fans.
With only a slight delay, cars were rolling, and competition heated up. The moisture on the track made it stickier than normal, and the speeds went up as the drivers were able to get better traction throughout the evening.
On the racing card this week was a visit from the Crate Racin' USA series based out of Eastaboga, Alabama. Twenty-four cars rolled off the starting line for the feature race of the night, including local drivers Bubba Pollard who qualified fourth and Tina Johnson who was 14th.
Wil Herrington from Hawkinsville, Georgia, had the field covered. His qualifying time of 14.566 put everyone on notice that he had a fast race car. His time was almost two-tenths of a second faster than second place qualifier Jimmy Thomas from Phenix City, Alabama.
Herington accelerated to a quick lead and was in command throughout. His only challenge during the race was the lapped traffic that he quickly caught up with. He shared some of the experience from victory lane afterwards: "You just never know what the lapped cars are going to do, it was just best for me to get through there the best I could."
With Herrington checked out, it came down to a duel for second between Thomas and series leader Jason Welshan. Pollard was able to pass Welshan in the later stages of the race to secure a top-three finish.
It was an evening of many hats for Pollard. After racing on Friday night in Pensacola, Florida, on asphalt, he was back home for the Saturday festivities. He was involved in track preparation after the rain, finished third in the race and was an overall ambassador for the evening.
Earlier in the evening, Senoia's Joe Armistead won from the pole in the 602 Sportsman Division. He consistently got the jump on restarts to take the checkered flag again in his illustrious career at Senoia.
Amistead, who lives less than three miles from the facility, shared afterwards, "We quit racing back in 2006 until they put dirt on it in 2010. I could hear them out in my front yard and three months later I was back here racing again."
One of the most exciting races of the night was in the Bomber Division when Curtis Turner from Brooks, Georgia, outlasted a duel with Dustin Smith that included some contact between the competitors and some wrinkled sheet metal.
Turner said after the race, "We started the night fifth and kept moving up. I was able to take the lead on a late caution. It was a lot of close racing, a lot of beating and banging." Looking at the damage to his car, Turner quipped, "We will get her fixed, we will be back here next week."
Other winners on the evening included James Swanger in Hobby, Mark Newton in Mini-Stock, Anthony Mayo in 602 Charger, David Sutton in Hot Shot and Austin Horton in Limited.
Racing will return this Saturday night at Senoia with the Hot Shot and Mini Special races. Grandstands open at 5 p.m.

Photos by Michael Clifton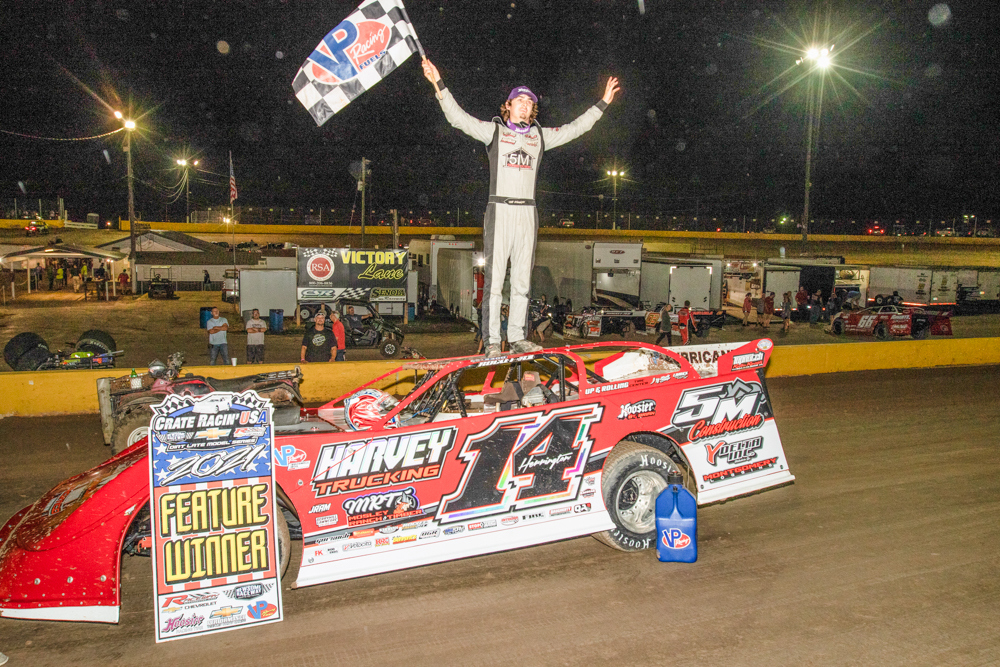 Wil Herrington from Hawkinsville, Georgia, dominated the Crate Racin' USA Series with a flag-to-flag finish in his Rocket XR1 race car.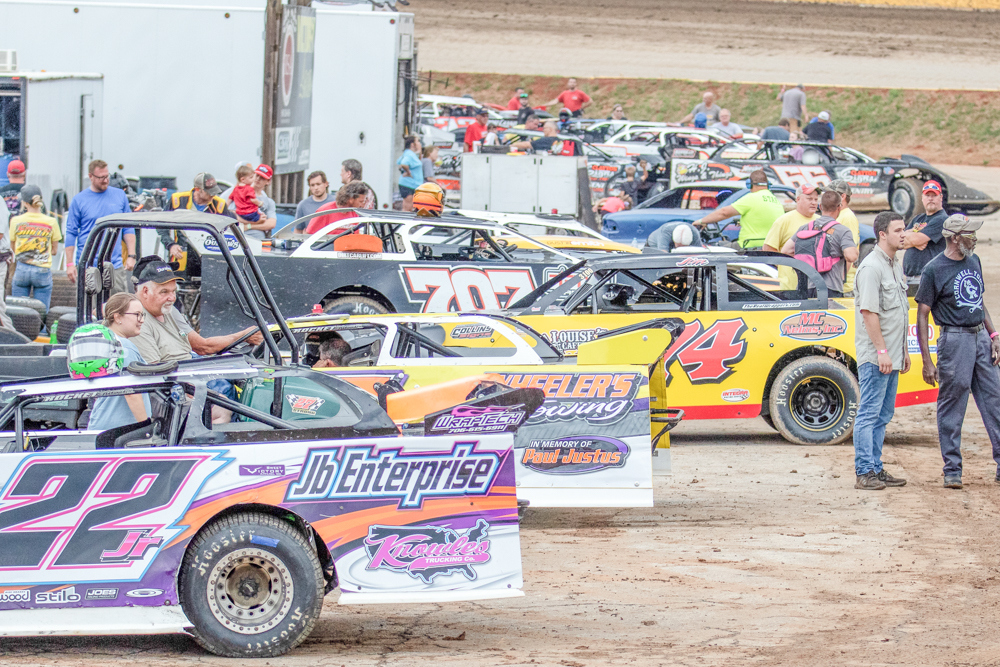 After the rain cleared out, it was a full evening of competitive racing at Senoia Raceway Saturday night.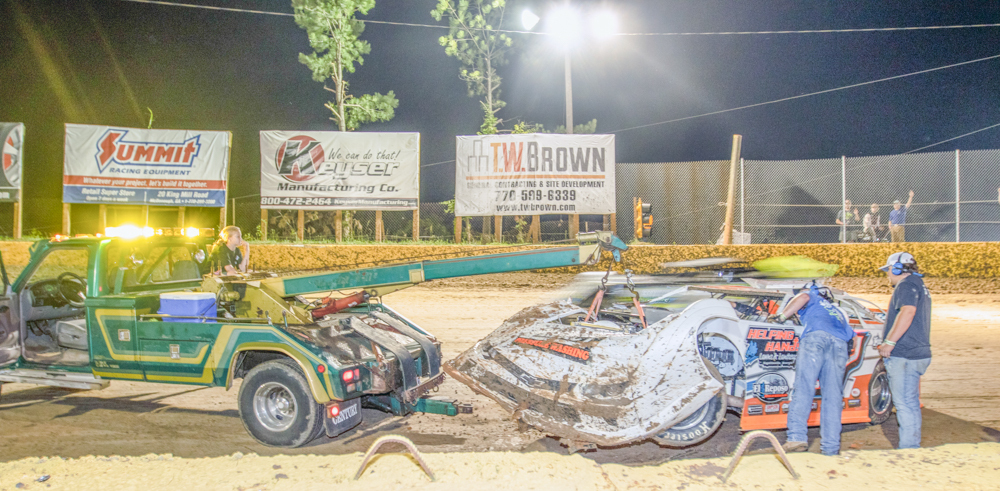 Fast track conditions kept the wreckers busy and damaged some cars. Fortunately, everyone was safe from a rough and tumble evening.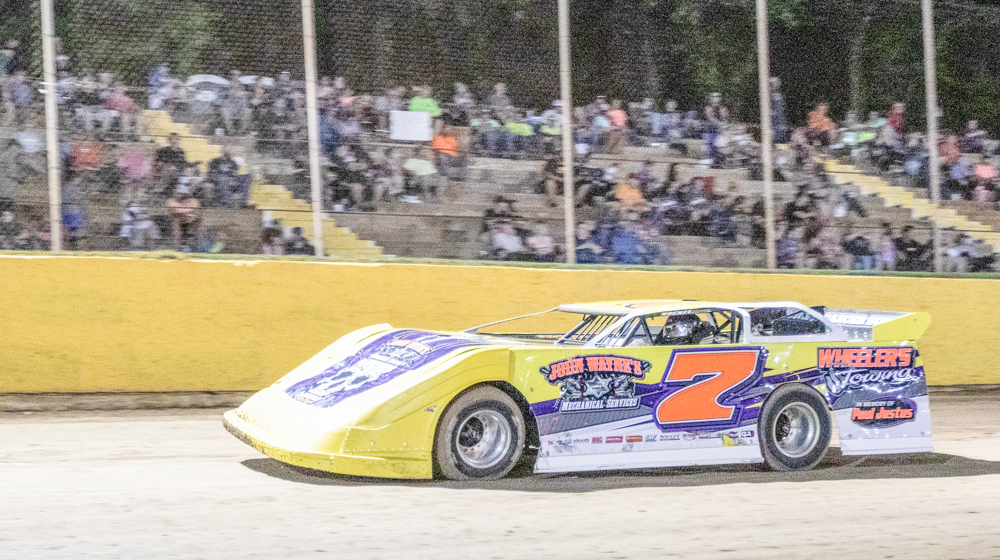 Senoia Veteran Joe Armistead, who lives less than three miles from the track, took home the victory in the Sportsman Division.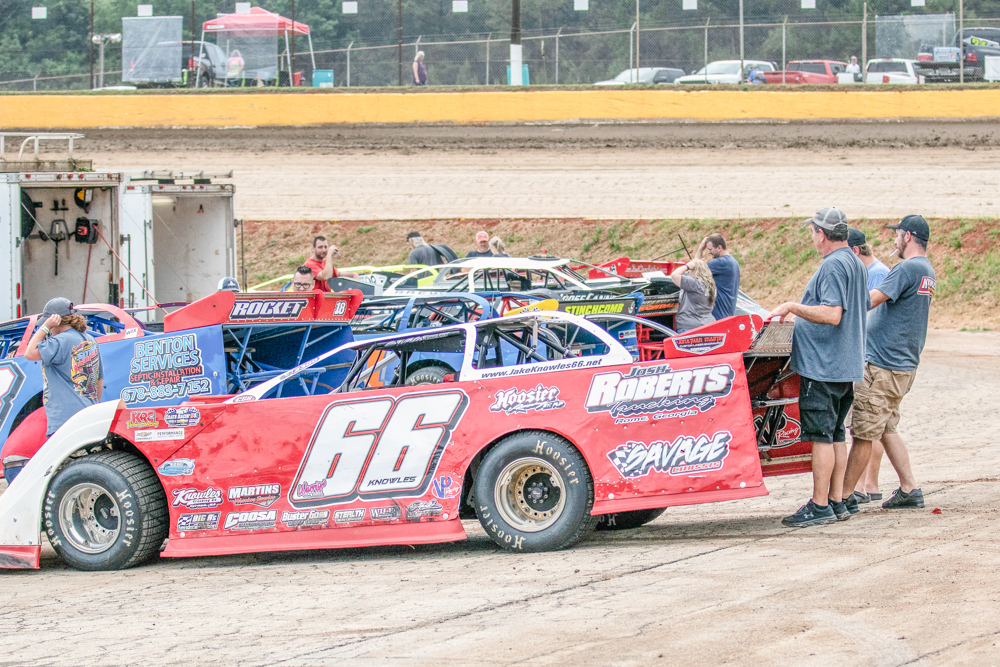 Jake Knowles from Rome, Georgia qualified 10th in the Crate Racing Series race and finished sixth.