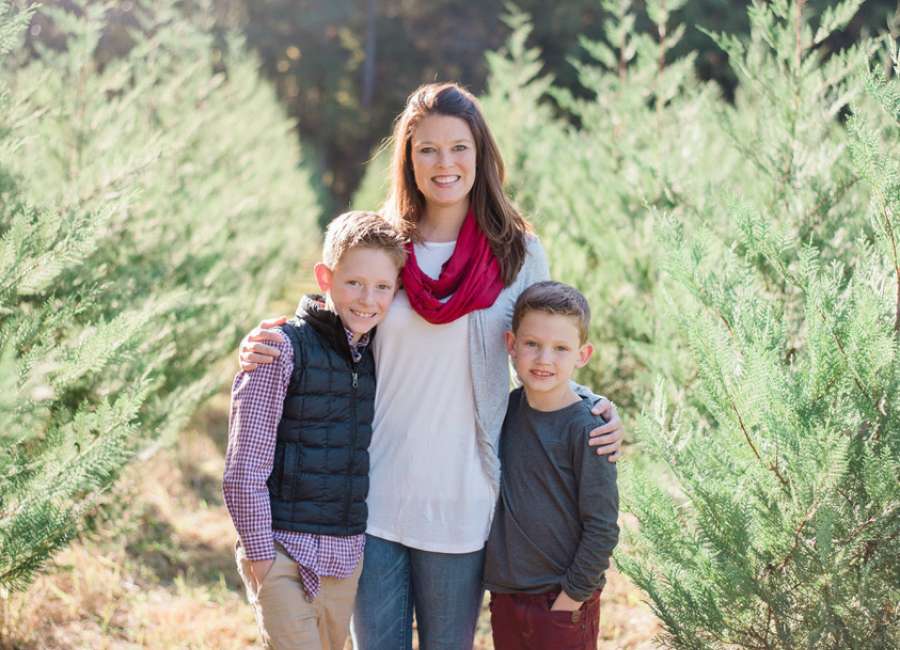 Kristin Webb has been named the new executive director of the Coweta Community Foundation.
The foundation has been without an executive director since Feb. 2020, when prior ED Ooren Swope completed her tenure prior to her marriage.
At that time, the organization had committed to a two-month period to retool and refine the organization, and then planned to launch the search for a new executive director.
"Unfortunately, the start of those plans coincided with the onset of the COVID-19 pandemic," said CCF Board Chairman Dean Jackson. The foundation decided to maintain lean operations during the pandemic, and to operate with a combination of volunteers and contract employees, since many of CCF's events would be curtailed by COVID-19 restrictions. The approach worked well through 2020, and the organization awarded $39,000 in grant funding to 25 local nonprofits in January 2021.
But the organization's focus changed dramatically when a catastrophic tornado struck Coweta on March 26, and the foundation became the overseer of the largest tornado relief fund.
"Our community has experienced an outpouring of support from people who want to help Coweta recover, and Kristin knows these disaster response programs and the local charitable agencies that we are working with, so we are glad to have her overseeing these efforts as executive director," Jackson said. "Our tornado relief efforts have been directed not just by our board but by an advisory committee of community-wide partners since this began. It is crucial that we have a director of Kristin's abilities who can work with that committee and our partners and see through these efforts over the next year or more. We are very happy to have her leadership and expertise. Plus, she is just a great person to work with."
Webb became involved with CCF when she volunteered after the tornado.
Webb has many years of experience in the nonprofit and business worlds, and most recently she worked as a field training agent with US Health Advisors in Atlanta, where her responsibilities included training as well as marketing and recruitment.
After the tornado, she used her knowledge of the insurance industry and volunteered with the foundation, eventually becoming a contract employee and helping to develop the Hope Has No Deductible program, which served individuals in need because of the tornado and the agencies helping to serve those impacted.
"I'm excited to expand the Foundation's philanthropic mission and work with local organizations and agencies while supporting Coweta's long-term tornado relief efforts," she said.
Her past roles have included director of development for The Arc of Shelby, a nonprofit serving people with intellectual and developmental disabilities in Pelham, Alabama; executive director of Saving Grace Home for Women in Robertsdale, Alabama; and director of development for the Cystic Fibrosis Foundation in Mobile, Alabama. She has worked with small, medium and large nonprofits, and she has volunteered with groups ranging from her children's PTO to the Wounded Warrior Project. She has lived in Newnan for two years.
"Kristin brings a wealth of professional experience to the Foundation," Jackson said "More importantly, she brings detailed knowledge of the Foundation's current tornado relief and recovery efforts, and the Foundation's charitable and community partnerships that direct those efforts, all of which will continue for some time."
He noted that Webb designed many of the Foundation's approaches to tornado relief and recovery, first as a volunteer and then as a contract employee overseeing those efforts for the last two months. The Board of Directors approved her as ED on May 23, following a hiring search and interviews of candidates by the board.
The Coweta Community Foundation is a publicly supported 501(c)(3) organization that helps focus local philanthropy on the community's changing needs. The Foundation manages individual gifts and bequests as an endowed pool of assets, distributing grants to a wide variety of organizations that enhance and support the quality of life in Coweta. The Foundation is also managing the Tornado Relief Fund.
For more information visit cowetafoundation.org .