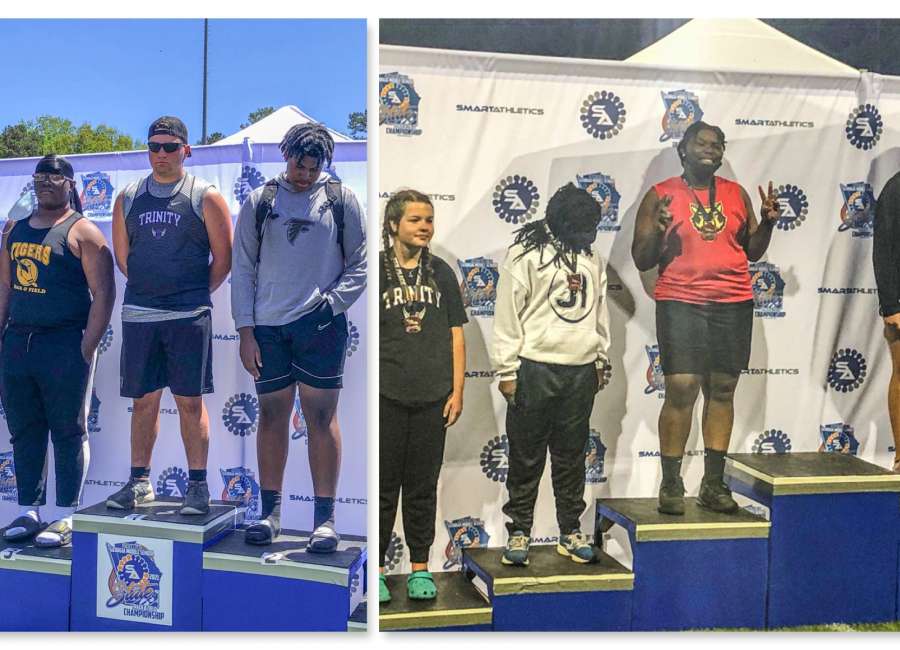 The Trinity Christian School Middle School track and field team wrapped up an exciting season at the Georgia Middle School Track & Field Championship on April 23 and 25 at Parkview High School in Lilburn.

After both girls and boys teams won the Georgia Association of Private and Parochial Schools Championships on April 10 over 20 member schools, Trinity sent 28 individuals of their 56 member strong roster to compete against private and public schools all over the state. At the end of the meet, the Lions boys team stood at 11th of 55 middle school teams, and the girls finished 13th of 55.
Highlighting the weekend for Trinity was Grayson Ingram's state championship victory in the shot put. As of April 25, Ingram is ranked 21st nationally among middle school boys in the shot put. Other highlights included 11 broken school records during the event by the following athletes: Jenna McConnell (shot put & discus), Shiloh Stewart (200-meter & 400-meter), Girls 4x400 meter (Shiloh Stewart, Silvana Davila, Hailey Gammon, Laura Christ), Girls 4x800 meter (Isabelle Johnson, Anna Aycock, Avery Ross, Olivia Freeman), Andy Henderson (discus), Trevor McDowell (200M), Roland LeBlanc (triple jump), Boys 4x100 meter (Trevor McDowell, Hayes Wilson, Bryson Jones, Ben Wesson) and Boys 4x400 meter (Trevor McDowell, Ben Wesson, Seth Douglas, Bryson Jones).
Six of Trinity Christian's individual girls or relay teams finished in the Middle School Division top 8 at the event. These include; Jenna McConnell (shot put), Shiloh Stewart (400), Avery Ross (pole vault), Emma-Kate Yeager (pole vault), and the previously mentioned 4x400 meter and 4x800 meter teams. On the boys' side, in addition to Ingram's first-place finish in the shot, four additional individuals finished in the top eight of the Middle School Division. These include Trevor McDowell (100 meter and the 200), Hayes Wilson (pole vault), Jackson Ross (pole vault), Roland LeBlanc (high jump).
The weekend was a great finish to an exciting season where 13 of 23 school records were broken by the boys team and 12 of 13 for the girls. The future is bright for the Lions as many of the top contributors this year were sixth or seventh graders.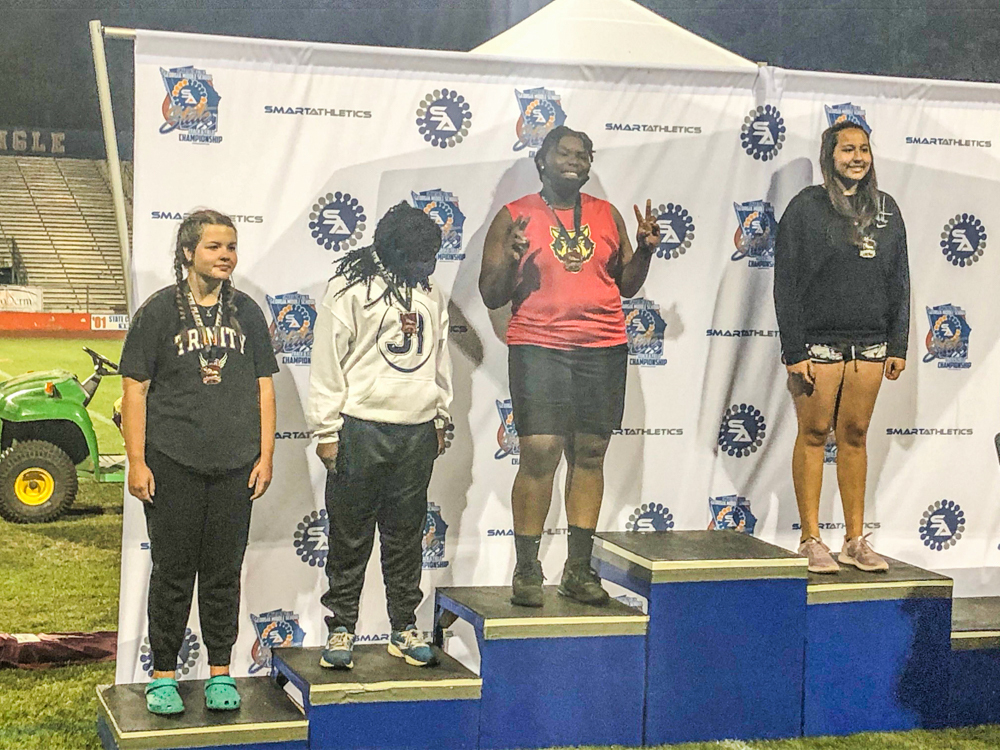 Jenna McConnel being recognized on the podium for placing seventh in shot put.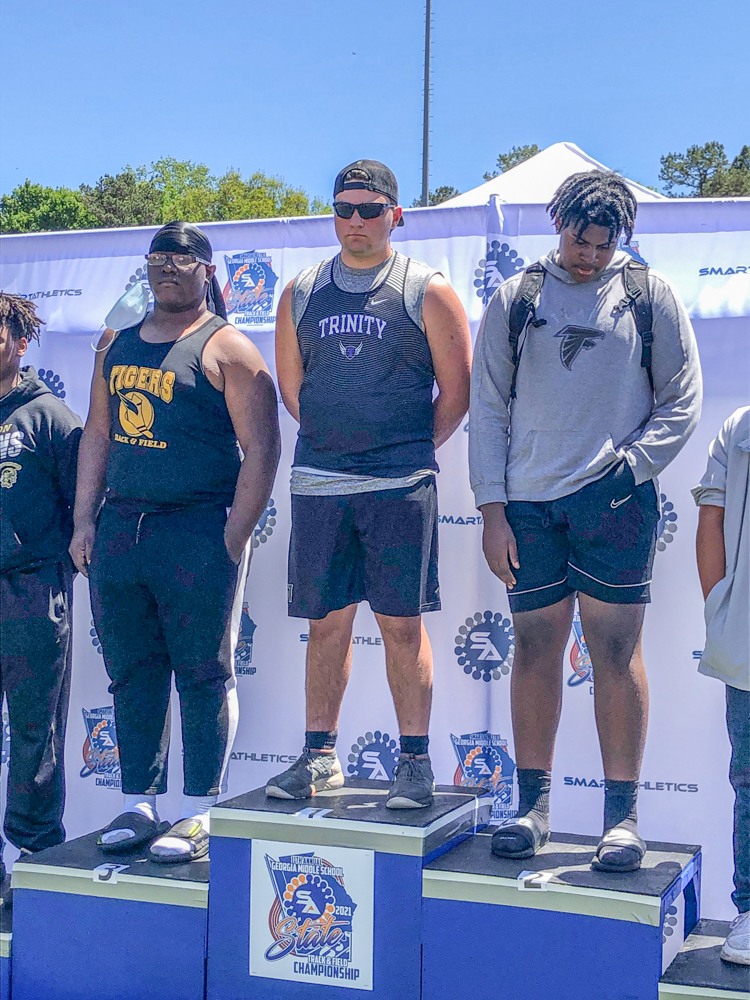 Grayson Ingram took first place in the middle school shot put championship.