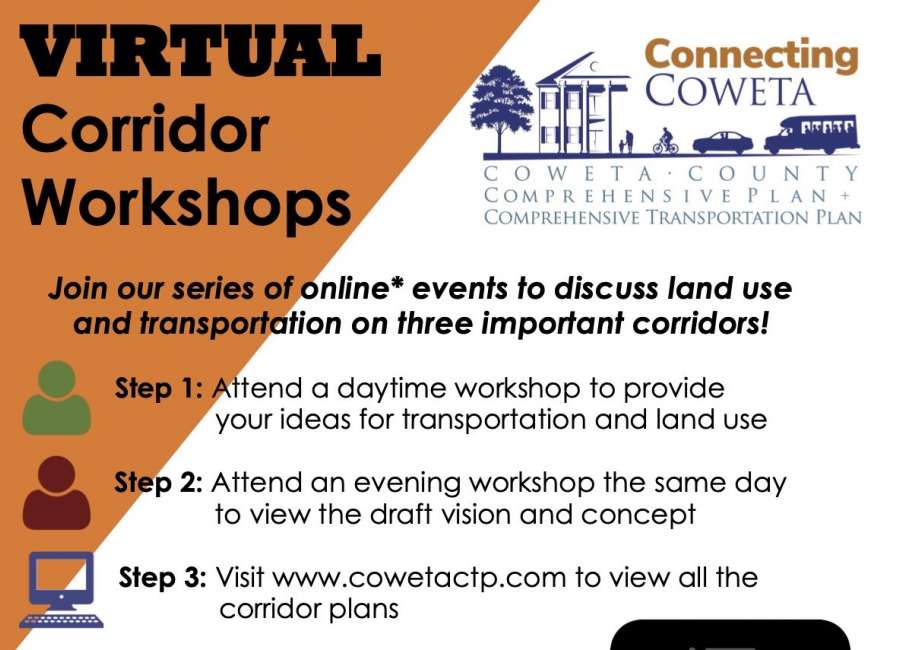 Three "virtual corridor workshops" will be held over the next few weeks as part of the update to Coweta's Comprehensive Transportation Plan.

The workshops will be on the proposed Madras Connector (June 1), the Newnan Crossing Bypass (May 24) and U.S. 29 from Moreland to Grantville (May 17).
The workshops will be held in two parts. At noon, there will be a workshop where Cowetans can provide their ideas for transportation and land use in the corridor.
Then at 5:30 p.m., Cowetans can learn about the draft concept for the particular corridor. Cowetans can attend either or both of the workshops for each corridor.
Though the workshops will be primarily held virtually, there will also be limited in-person seating for the meetings at the Coweta Commission Chambers, upstairs at 37 Perry St., Newnan. Those planning to attend in-person are asked to RSVP to info@sycamoreconsulting.net .
For more information and to view the corridor plans after the workshops, visit www.cowetactp.com or contact Coweta Planner Jenny Runions at 770-254-2635.