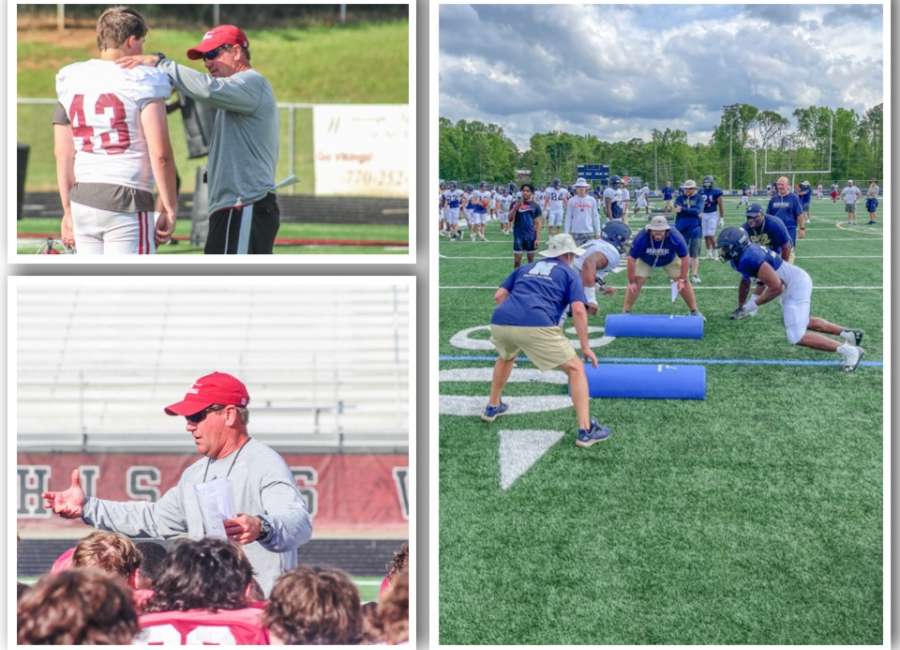 By Rob Grubbs

The sound shoulder pads popping can be heard across Coweta County as spring football practice is back in full swing.
The Georgia High School Association (GHSA) allows ten spring football practices to prepare for the upcoming season.

It is a far cry from last year when the athletic fields were silent during the spring because of COVID.
The Northgate Vikings held their first practice on Monday afternoon under the leadership of Head Coach Mike McDonald.
The Vikings concluded their workout with some spirited Oklahoma drills. Coach McDonald said afterwards, "It was good to get started. We had a great group, and it was a great day to be back."
Northgate will open the 2022 season on August 21 against the Sandy Creek Patriots.
The Newnan Cougars opened practice last week as well. The Cougars have a spring game scheduled for Friday, May 21, 2021 at Drake Stadium against the Troup County Tigers.