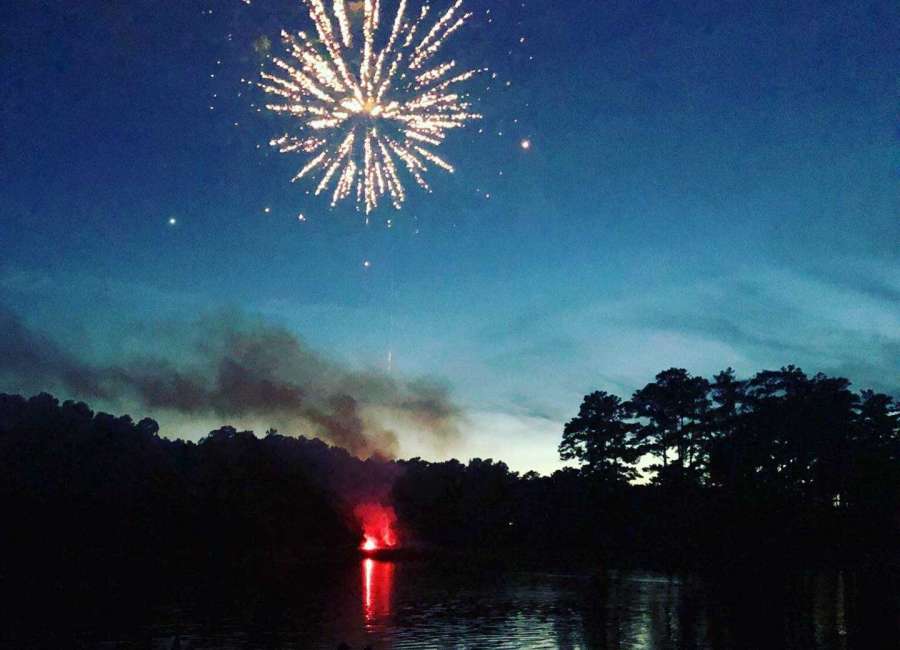 Senoia's Memorial Day events will return this year, but things are going to be significantly different.
The Memorial Day events were canceled last year because of COVID-19.
This year, the more festive elements of the events will take place on Saturday, including the fireworks.
There will be food trucks, live music and a kids area at Marimac Lakes Park, starting at 5 p.m., with the fireworks to follow at dusk.
Monday's commemorative events will start at the city cemetery at 10 a.m., where there will be a ceremony honoring veterans. Flags will be placed on all veteran graves prior to the ceremony, according to Suzanne Helfman, chairman of the Senoia Downtown Development Authority, which puts on the events, in conjunction with the city.
Following the ceremony, there will be a golf cart parade into downtown. Anyone can participate, and participants are encouraged to decorate their carts in a patriotic theme. The tram normally used in the Memorial Day parade will be available for veterans to ride in, as will an antique fire engine. Senoia residents are also encouraged to invite a veteran to ride along on their golf carts.
Those wishing to participate should line up on Stallings Road at the cemetery.
Following the parade, there will be a dedication ceremony for the new flag drop box at city hall.
The drop box offers a way that people can properly dispose of a worn and dilapidated American flag.
At 1:30 p.m., the Memorial Day program will begin in the parking lot off Seavy Street, behind Maguire's. State Rep. Philip Singleton, R-Sharpsburg, a U.S. Army veteran, will be the featured speaker, and there will be a short performance by the 116th National Guard Army Band.
At 3 p.m. there will be a moment of silence.
This year, there won't be a meet and greet with veterans, because of concerns about COVID-19, according to Helfman. There also won't be the typical downtown craft fair this year.
On Saturday, in addition to the fireworks, there will be a barbecue "burn off" and a "hot wing challenge" at Sauce Daddy's on Travis Street. Cooking begins as early as 8 a.m. with judging at 12:30 p.m. and prizes for the best rib and wing. The hot wing challenge is at 4 p.m. Participants must register on-site; the deadline for submissions is May 23.
The DDA is offering a limited number of tables at the Marimac Lakes event, which can be reserved for $150. Each table seats eight.
To help support the food trucks on site, organizers ask that people please not bring coolers or outside food or drinks.
There is no parking allowed at Marimac Lakes itself, and Pylant Street will be closed to vehicles, but open to golf carts and pedestrians, from Highway 16 to Gin Street.
Many of the changes to this year's events were necessitated by COVID-19. But, depending on how well this year goes, some of those tweaks may become permanent.
"We'll see how it is and wait for the feedback," Helfman said. "You never know what it's going to be like."