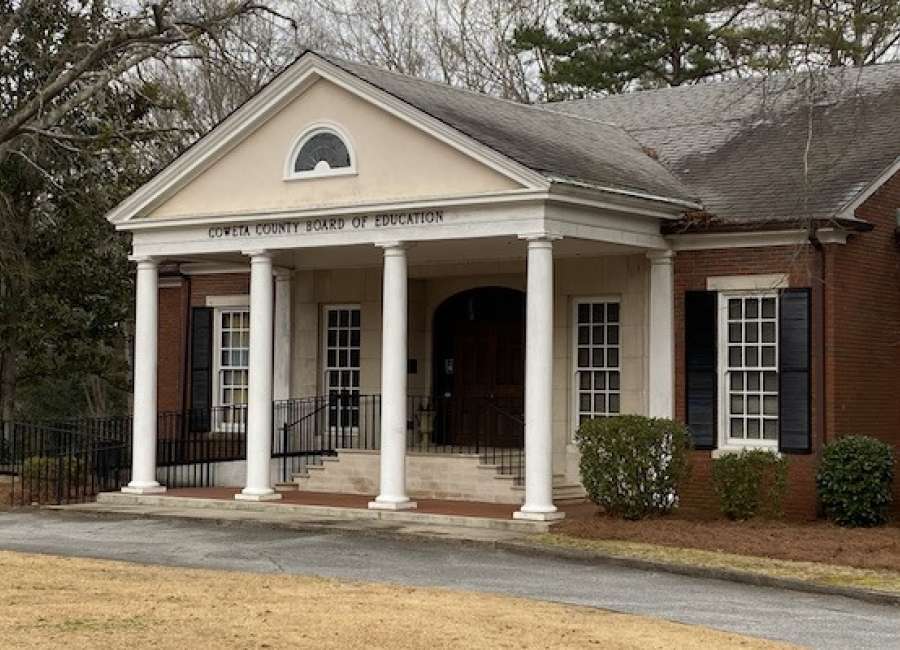 The Coweta County Board of Education will hold its regular monthly meeting on Tuesday, May 11 at 6:30 p.m. at 237 Jackson St., Newnan.

The meeting also will stream live on YouTube here ("Coweta County School Board Meeting - 05/11/2021") beginning at 6:30 p.m.
Agenda items include a workshop on the 2022 fiscal year budget and an update on the school system's tornado recovery efforts.
Members of the community who wish to attend the meeting in person should be aware of the following health and safety precautions:
• Audience, board member and staff seating has been rearranged to comply with social distancing, which has substantially limited public seating. Seats will be filled on a first-come, first-served basis.
• There will be body temperature screening of attendees prior to entrance into the building. Anyone with a body temperature of 100.3 F or above will not be permitted to enter.
• All attendees will be required to wear a cloth face covering or mask while inside the Board of Education office and meeting room. Masks will not be provided to the general public because of the limited supply, so those attending should be prepared to bring their own masks.
• Social distancing measures (remaining 6 feet from others, wearing protective masks, etc.) will be maintained throughout the meeting.
The agenda can be viewed by visiting this page and clicking on the link for 05/11/2021.
Publicly addressing the board
The Coweta County Board of Education sets aside 45 minutes at each regular monthly meeting to allow members of the public to address the board about public education. Speakers must adhere to the following guidelines:
• Each speaker will be limited to five minutes. The BOE will listen to each presentation without comment. After the presentation is made, each board member may respond if he or she wishes to, for a period no longer than one minute each.
• Only residents of Coweta County or employees of the Coweta County School System may speak during the public comment portion of the meeting.
• No grievances will be heard concerning any specific personnel action or any specific county employee, except through the grievance procedure set forth in the board's personnel policy.
• No one will be allowed to discuss any matter involving threatened or pending litigation with the BOE during the public comment portion of the meeting.
• To preserve order, no person attending the meeting will be allowed to boo, hiss, cheer, clap or otherwise show approval or disapproval for any speaker in any manner.
• No signs or placards advocating any action or position will be allowed at the meeting.
• No personal attacks on any person will be allowed.
• The chairman of the board is responsible for enforcing these rules.
• No citizen or system employee will be retaliated against for speaking on matters of public concern at the BOE meeting.
• Any person not recognized within the allotted time period for public comment will be rescheduled to speak at the next meeting.
• Requests to speak during the public comment portion of a meeting must be received by the Board of Education office no later than 3:30 p.m. on Tuesday.
To sign up to speak, contact Pat Nixon at 770-254-2801 or Dean Jackson at 770-254-2736.