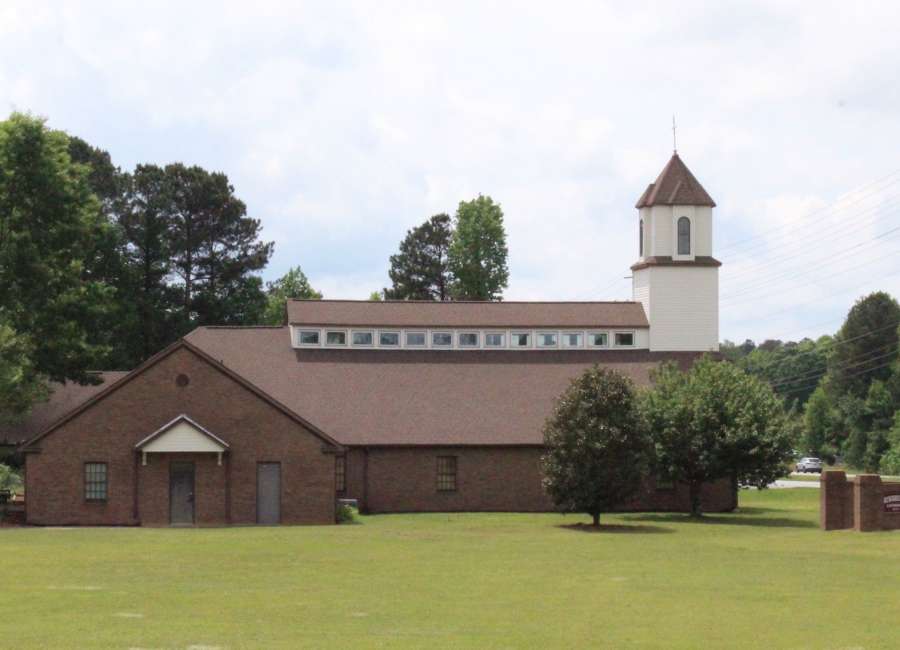 Friday nights will be food truck night in Newnan, at least at Resurrection Lutheran Church.

The church will hold its Food Truck Friday Nights event starting May 14 until June 25 from 5 p.m. to 8 p.m. at their church, located at 1250 Lora Smith Road in Newnan.
The event will be held May 14, May 28, June 11 and June 25.
The Food Truck Friday Nights concept was the idea of Jeni Rios, a member of the church.
"We were brainstorming what we thought the community really needed and what our church needed, and it was the same thing: human contact," Rios said in a release. "Most of us hadn't eaten out inside a building in a year, but we had all been partaking in food truck options. They were a great way to get a meal out but remain socially safe."
The Resurrection Lutheran Church site, according to a press release from the church, has a pavilion structure complete with convertible wooden pews that can turn into picnic tables, ceiling fans, lights and "enough electricity to run speakers for a band."
That structure sits on several acres of green space with a fire pit and playground equipment.
"That is when 'Food Truck Friday Nights' was born," Rios said.
The idea behind the event, according to a release from the church, is to "get some life and energy back into their property and provide a socially safe location for the community to gather and see each other again."
A number of food trucks will be on hand, including Mother Cluckers, 360 Degree Food Truck, Ruby Lee's, Georgia Tacos, Me Lumpia, One Smokin' Guy, Frios Pops, Southern Local Nuts, Chai J's New Orleans Sweets, Renegade Chef and more.
The church will provide socially distanced tables for guests to enjoy their food, the company of others and listen to music, either piped in or live when musicians are available.
In addition, hosts from the church will be on hand to sanitize tables between guests, and the church is encouraging recycling with bins for all material separation.
The event is free to attend, but the church is encouraging guests to bring "a few dollars for the donation bucket, with donations helping to pay for cleaning supplies," as well as to pay for musicians performing at the event, according to Rios.
The church is also encouraging those on hand to donate a nonperishable item for their food pantry.