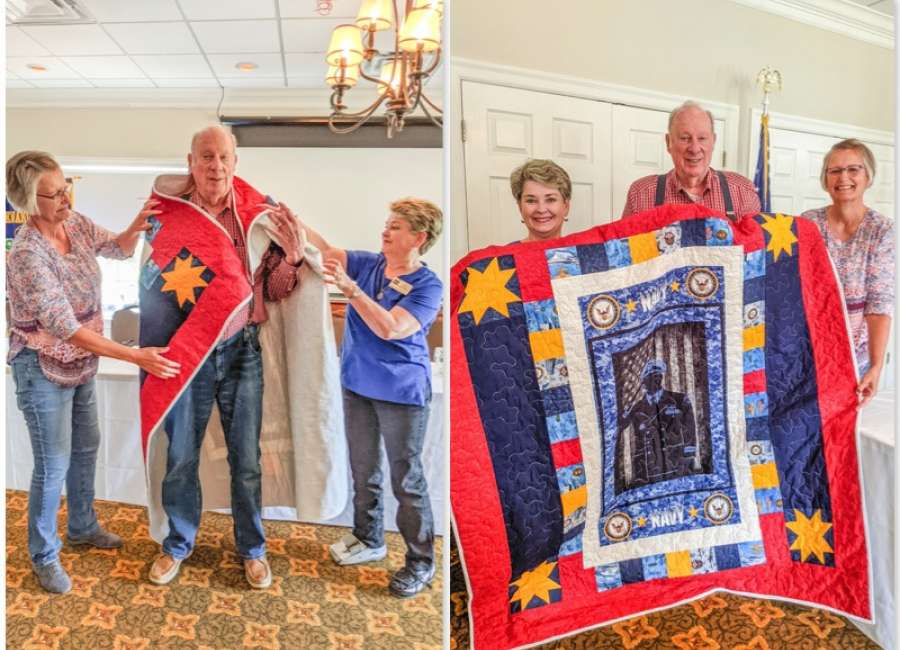 Quilts of Valor representatives Jean Raines and Kirstie Bassett present a Quilt of Valor to retired Navy veteran John Miller at Tuesday's Newnan Kiwanis meeting.
Quilts of Valor was started in 2003 by Blue Star mom Catherine Roberts from her sewing room in Seaford, Delaware. Her son's year-long deployment to Iraq provided the initial inspiration, and her desire to see that returning warriors were welcomed home with the love and gratitude they deserved.
Since then over 100,000 quilts have been awarded.
The Newnan Kiwanis Club meets every Tuesday at noon for lunch at the Newnan Country Club. Guests are always welcome.