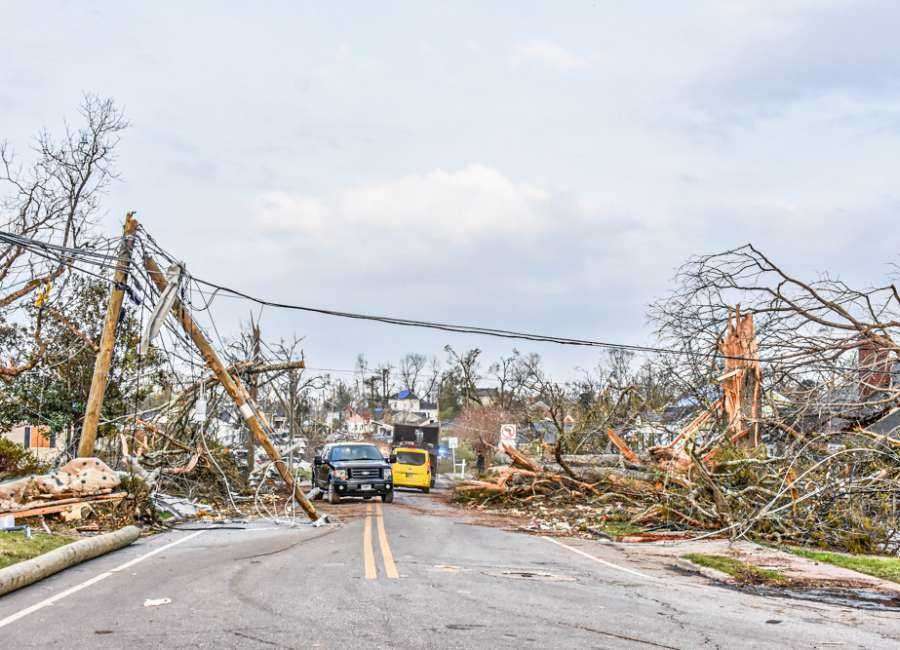 Wednesday evening, President Joe Biden declared a state of emergency for Georgia and ordered federal assistance to supplement state and local recovery efforts to areas affected by the tornado that swept through the state on March 25 and 26.

Coweta, along with several other counties, is eligible for federal funding on a cost-sharing basis for emergency work and the "repair or replacement of facilities damaged by the severe storms and tornadoes," according to a press release from The White House.
Federal funding is also available on a cost-sharing basis for hazard mitigation measures statewide.
Leda M. Khoury has been named federal coordinating officer for federal recovery operations in the affected areas.
Additional designations may be made at a later date if requested by the state and warranted by the results of further damage assessments.
The declaration from FEMA will allow local governments, such as the city of Newnan, to receive reimbursements for public funds spent on damages to uninsured property.
The declaration covers counties that were impacted by the March 26 storm, including Coweta County and Heard County as well as Fannin, Gilmer, Pickens, Lumpkin, White and Rabun counties in extreme north Georgia.
Hasco Craver, assistant city manager for the city of Newnan, said examples of such funds would include debris removal and repairs of resources that were not insured, such as sidewalks.
In addition, staff time, such as time spent by first responders and repair crews, can be reimbursed using the FEMA funds.
The FEMA funds can not be used on facilities that have been insured, with Craver citing the Howard Warner Boys and Girls Club and the Verona Roster Head Start Center, both on Savannah Street in Newnan. Both facilities were hit by trees as a result of the March 26 tornado.
According to FEMA's website, public assistance, which typically falls under debris removal and emergency protective measures, is generally provided on a cost sharing basis where the federal government absorbs 75 percent of the costs of public assistance.
The disaster declaration does not appear to include individual assistance, and Craver indicated that such a declaration for individual assistance had not yet been signed or called.
The Times-Herald has reached out to FEMA for the status on any individual assistance from the federal government.