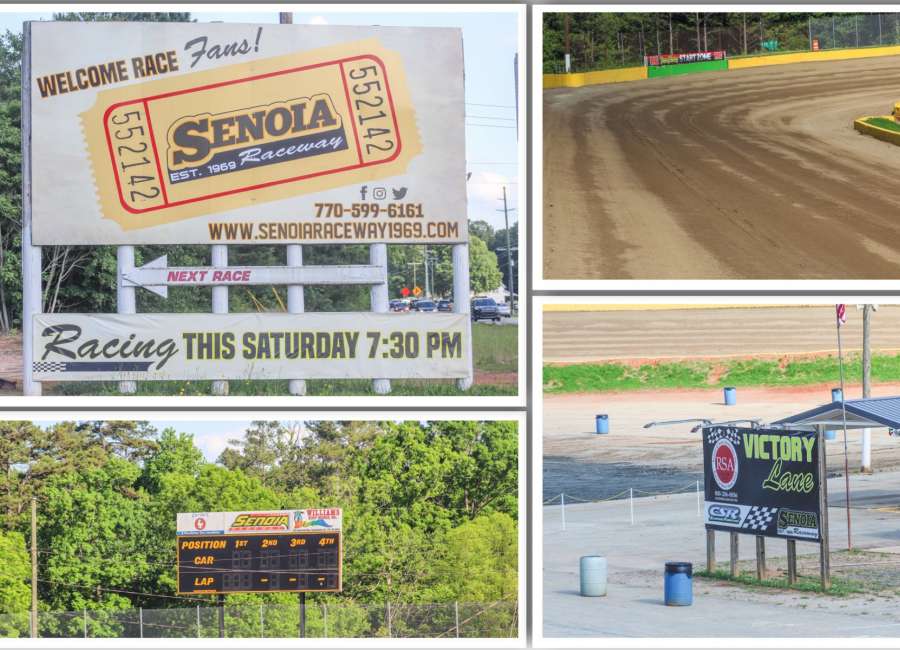 By Rob Grubbs
The Senoia Raceway has been a cornerstone of Georgia stock car racing for over 50 years.
Built in 1969 by Hence Pollard and David Bishop, the history and heritage at the racetrack have been built on weekends of family entertainment and fast race cars. Unfortunately, Hence passed away in 1981, and the track was sold to Charlie Edwards.
In January, Edwards sold the facility back to the Pollard family. Sonny Pollard, the son of Hence and Reba Pollard said of the sale, "I've always wanted to buy the track back, but I never thought I would have the chance."
In December, Edwards decided against renewing the lease to the track operators and agreed to sell back to the Pollard Family. Edwards shared, "I have had other people interested in the property, but when Sonny Pollard told me he wanted to buy it back, I told him, 'It's yours'."
The Pollard family, which is also heavily involved in Sonny's son, Bubba Pollard's, race team and a sanitation business, is now running the racetrack as a family for the first time in 40 years.
The early results show it is as if they were never away. They have compiled a full schedule of Saturday night racing, including the Southern All-Stars and weekly divisional races.
Sonny's daughter, Andrea, shared, "This is very special to our family, and we are so excited to be operating the facility that my grandfather built."
The Pollard family is ready to roll up their sleeves and get to work updating the facility, which is located next door to their family residences. Sonny shared, "There are a lot of improvements we want to make to improve the experience for fans and drivers," he said. "Like everything else we do, all of our family will be involved in making Senoia Raceway a real showplace."
This Saturday, the Southern All-Stars will be in town for the Roscoe Smith Classic. Smith was a legendary local driver and was inducted into the Georgia Racing Hall of Fame in 2014.
For additional information, schedules and current standings, visit the Senoia Raceway website at www.senoiaraceway1969.com .