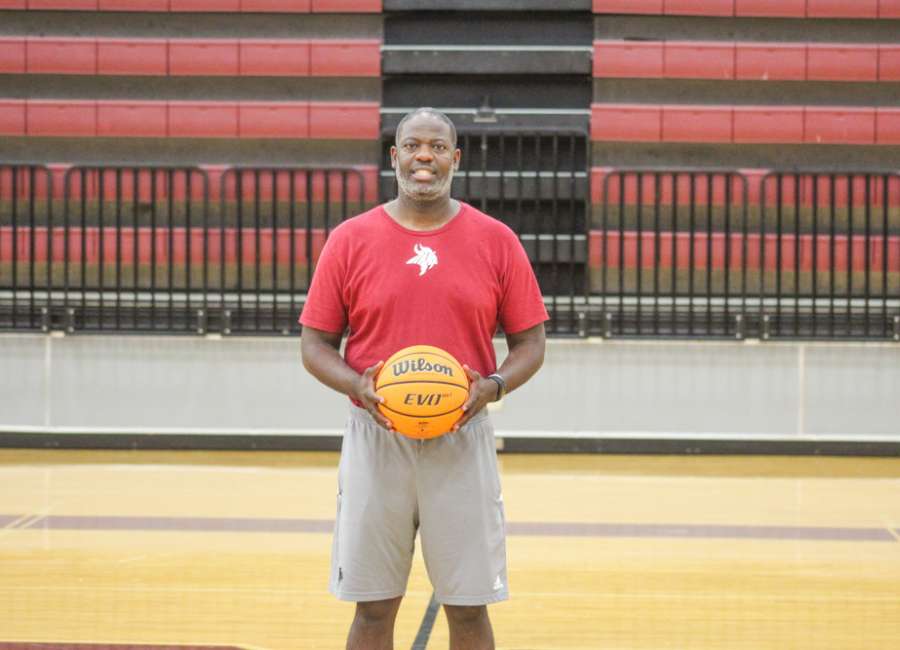 By Rob Grubbs
When it was time to replace the head basketball coach for the Northgate Vikings, leadership did not have to look too far outside of the building.
Last month, LaVarrett Pearson was introduced as the Vikings' new coach and has hit the ground running at Valhalla.
Coach Pearson is from Oxford, Alabama, where he played high school football for legendary high school coach Robert Herring. After a college career at West Alabama, Coach Pearson got his start at Central Carrollton High School under Coach Bill Bailey.
Soon he would rejoin his high school mentor as an assistant coach at Newnan High School. Coach Pearson shared of his connection to Coach Herring, "He was a big mentor for me, really taught me how to be a leader and how to be a coach."
When Coach Herring stepped down after the 2008 season, current Northgate Head Football Coach Mike McDonald took the position and Coach Pearson formed a bond that is still ongoing today. When Coach McDonald moved to Northgate, so did Pearson. "Coach McDonald came to Northgate to become the football coach, so it was an opportunity to continue working with him."
But Coach Pearson is much more than just a football coach who happens to coach basketball. He has been coaching basketball for 20 years, including nine years as the head girls coach for Newnan. He spent this past season working with the Northgate girls' basketball team and assisted Head Coach Marcellus Johnson.
When asked what direction he wants to take the program in, Coach Pearson already has a plan.
"I think we have a good group of younger kids this year to really get things started," Pearson said. "We have not had much success, but it's a great way to really get something started, really get something going here at Northgate High School. We want to develop some pride, some discipline and some excitement. So that is what I want to bring to the school, to the program."
He shared a bit of his vision of the upcoming season.
"We have a good core coming back with Kenny Orr, Dean Wisenbaker, Ryan Cobb, Eli Fitzgerald, Josh Orr, Tyon Williams, Caleb Duke and Jaden Middleton," he said. "When you have a good group of kids that work hard and play multiple sports, that really is going to catapult us into a conversation, a positive conversation."
With high school sports returning to a semblance of normalcy, the basketball program will be in summer workouts soon as they prepare for the 2021-22 season.
Coach Pearson and his wife, Shamika, the Teen Services Coordinator at the Central Library, live in Newnan with their sons Braylon and Blane.