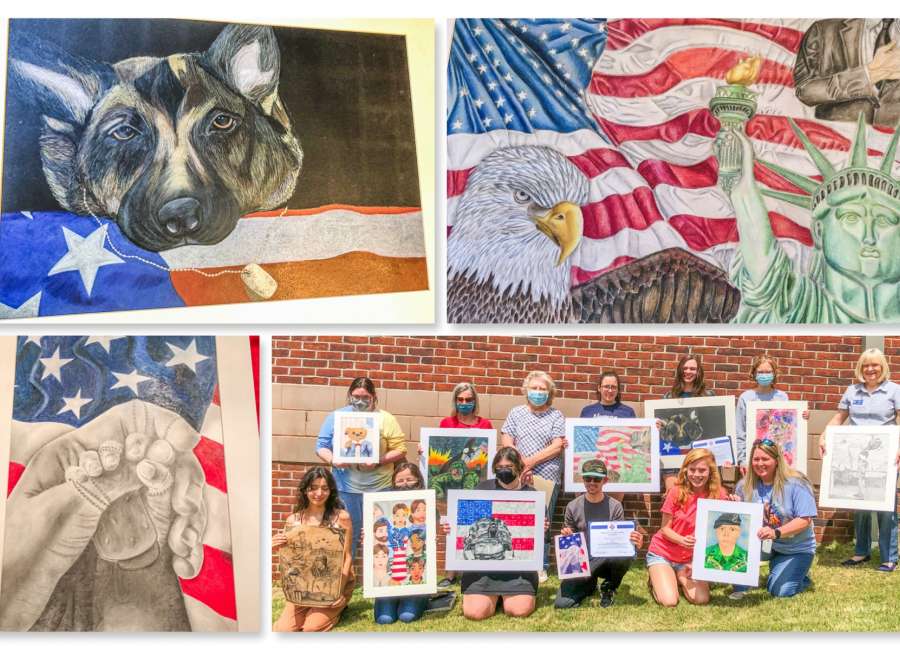 VFW Post 2667 Auxiliary recently presented awards to students from Newnan High School who participated in the Young American Creative Patriotic Art Contest.
This contest was open to all high school students. Entries were judged on the originality of concept, presentation and patriotism expressed, content of how it relates to patriotism and clarity of ideas, design technique and total impact of work.
These art entries were retrieved from Newnan High School after the tornado. Teacher Heather Corley said she and the students were so thankful as the students had put so much work into these art entries.
First Place Winner Caleb Nase's entry has been sent to the State Level judging.
Emma Willingham won second place, and Jaime Rechy took third place.
First place, second place and third place post winners received a certificate and a monetary award.
All 16 participants received a certificate of participation. The first place winner's entry has now advanced to the state for further judging.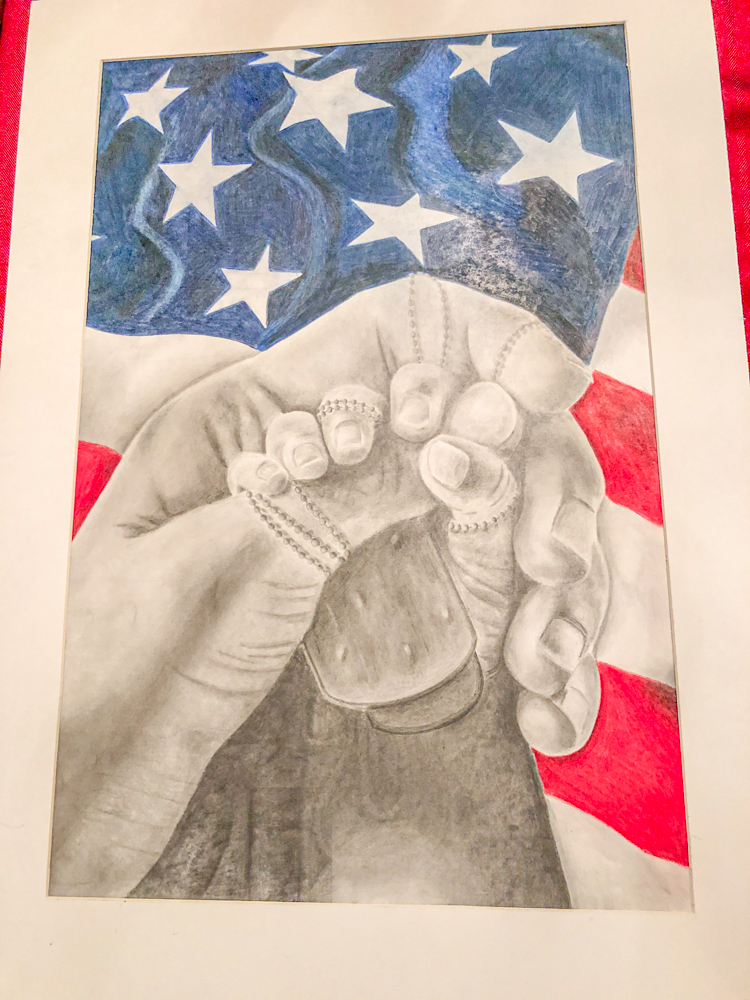 Artwork by Jaime Rechy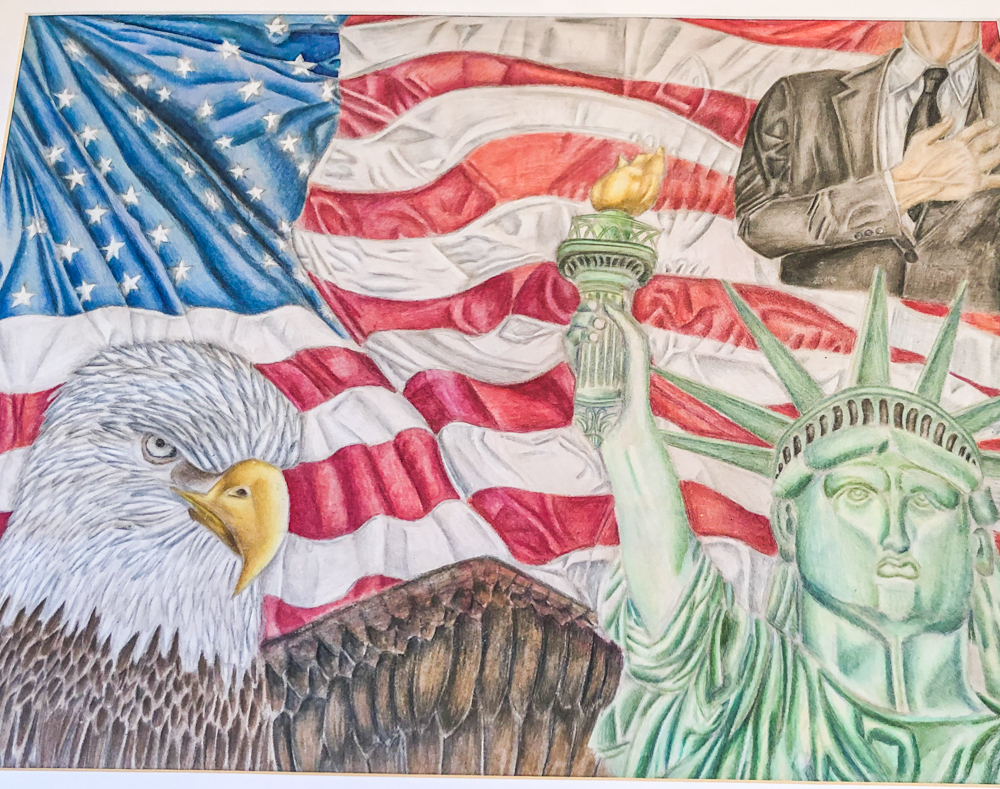 Artwork by Caleb Nase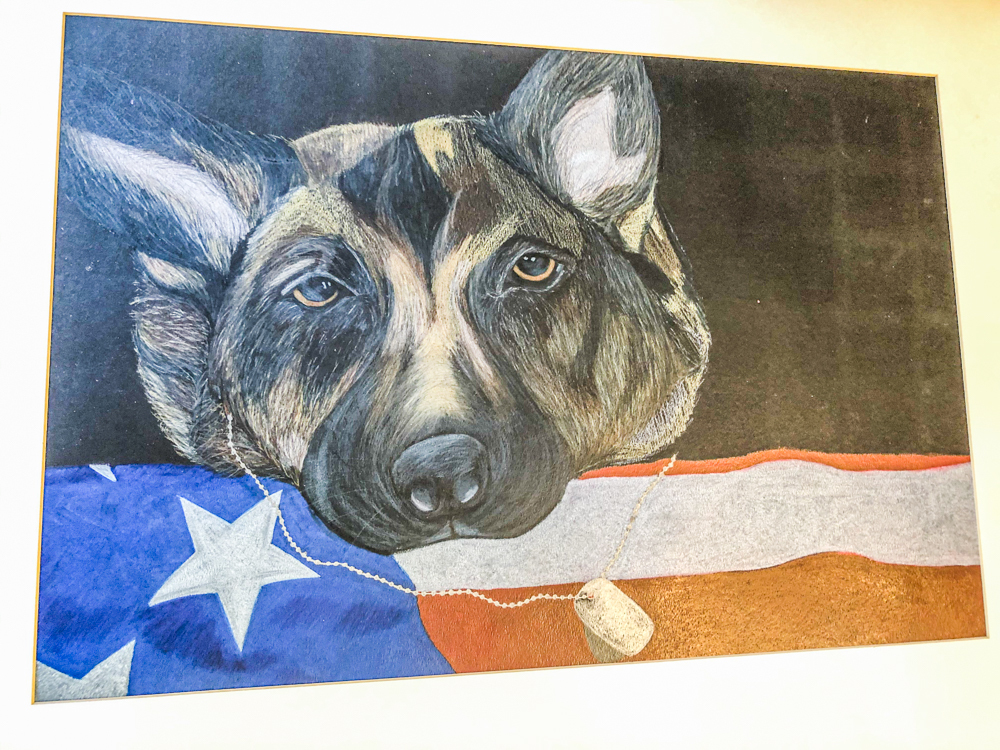 Artwork by Emma Willingham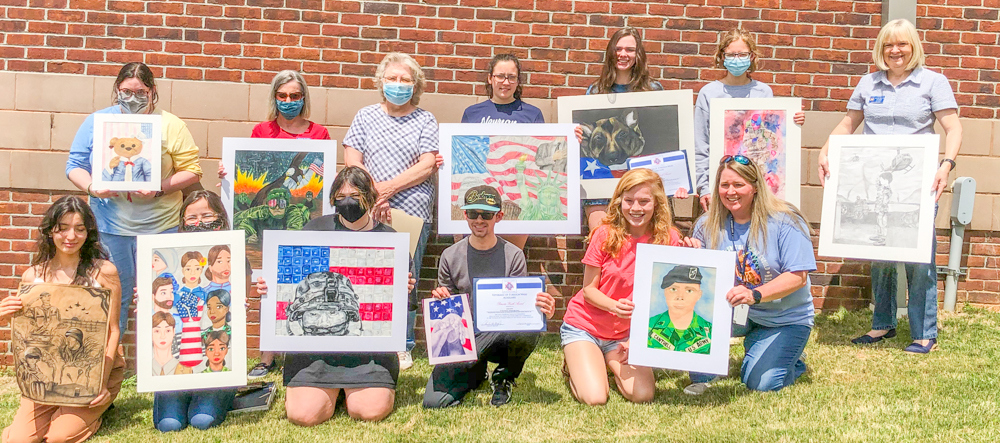 From left are, front, Kristen Jenkins, Riley Craven, Emily Bowers, Caleb Nase, Madison Davis and Heather Corley. Back row from left are Sarah Thacker, Jean Ward, Sharon Harkins, Jaime Rechy, Emma Willingham, Lilly Hammond and Lisa Carroll.